This simple Orange, Fennel and Avocado Salad recipe is tossed with fresh greens and mint, toasted almonds, and a quick honey-citrus dressing.  Feel free to add in an extra protein (such as salmon, chicken or shrimp) if you'd like too.
avantis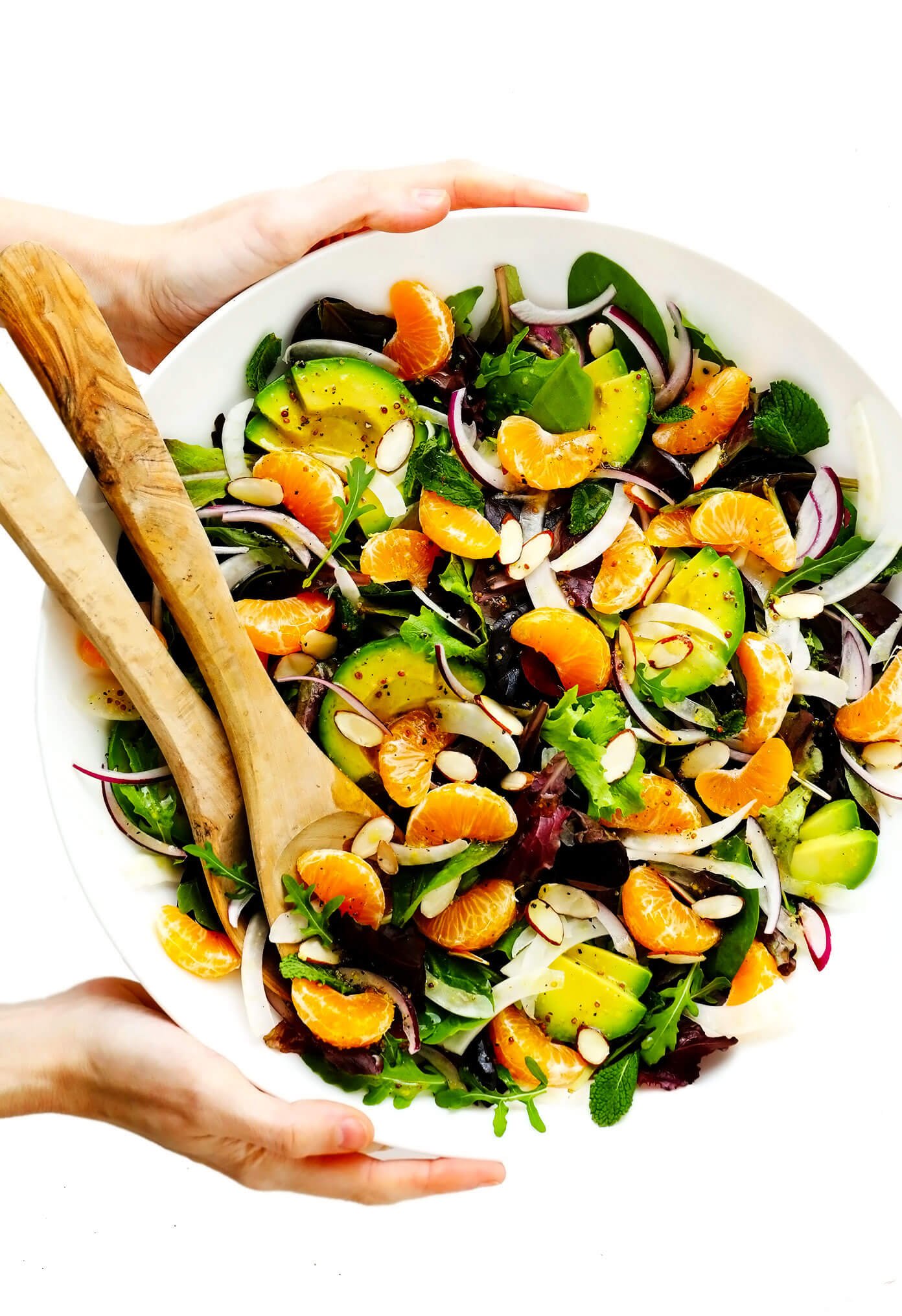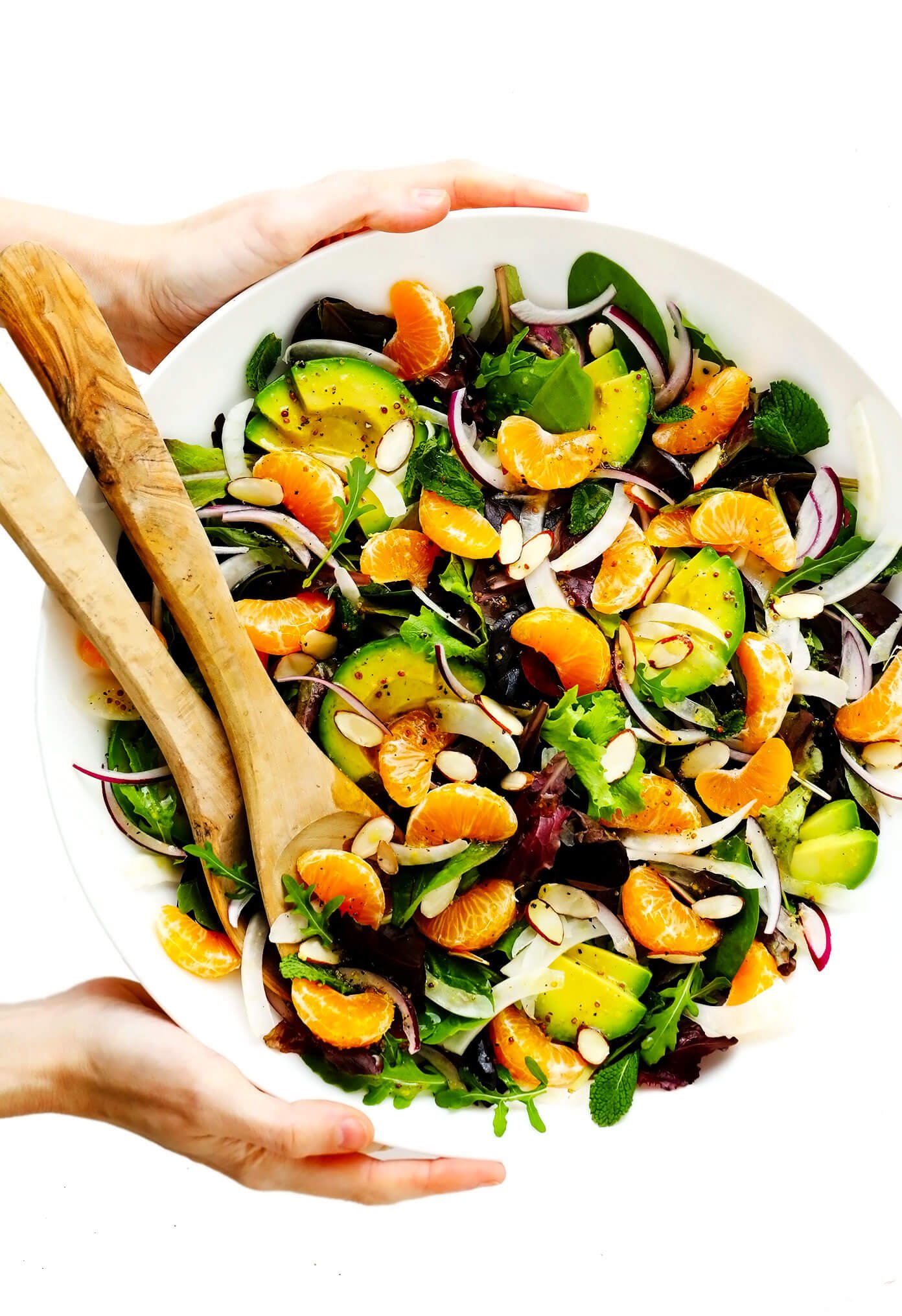 Who's ready for a fresh and healthy green salad right about now? ♡
We've been on a big clementine oranges kick in our house this winter, partly because they are a must in every home in Barcelona during the holidays (to feed Caga Tió) and partly because I've been craving them during pregnancy non-stop!  So naturally, they have made it into a few of our salads over the past few months.  And this particular salad has turned into one of our faves.
It's quick and easy to toss together with clementines (or any other oranges you have on hand), fresh greens, creamy avocado, crisp red onion, toasted almonds, and a quick honey citrus dressing.  But the ingredients that really make this salad memorable are those thinly-sliced wisps of crisp fennel and the generous helping of fresh mint leaves.  They instantly add some delicious depth of flavor to each bite and complement the citrus beautifully.  So refreshing, especially this time of year!
This salad works great as a healthy entrée, or it can also be served as a vibrant side salad.  I've written the recipe to be both gluten-free and vegan, but feel free to add in some cheese and/or an additional protein if you'd like (such as chicken, steak, shrimp or salmon).  And if you happen to be out of fresh oranges, those retro canned mandarin oranges would also work well too.
Let's make some salad!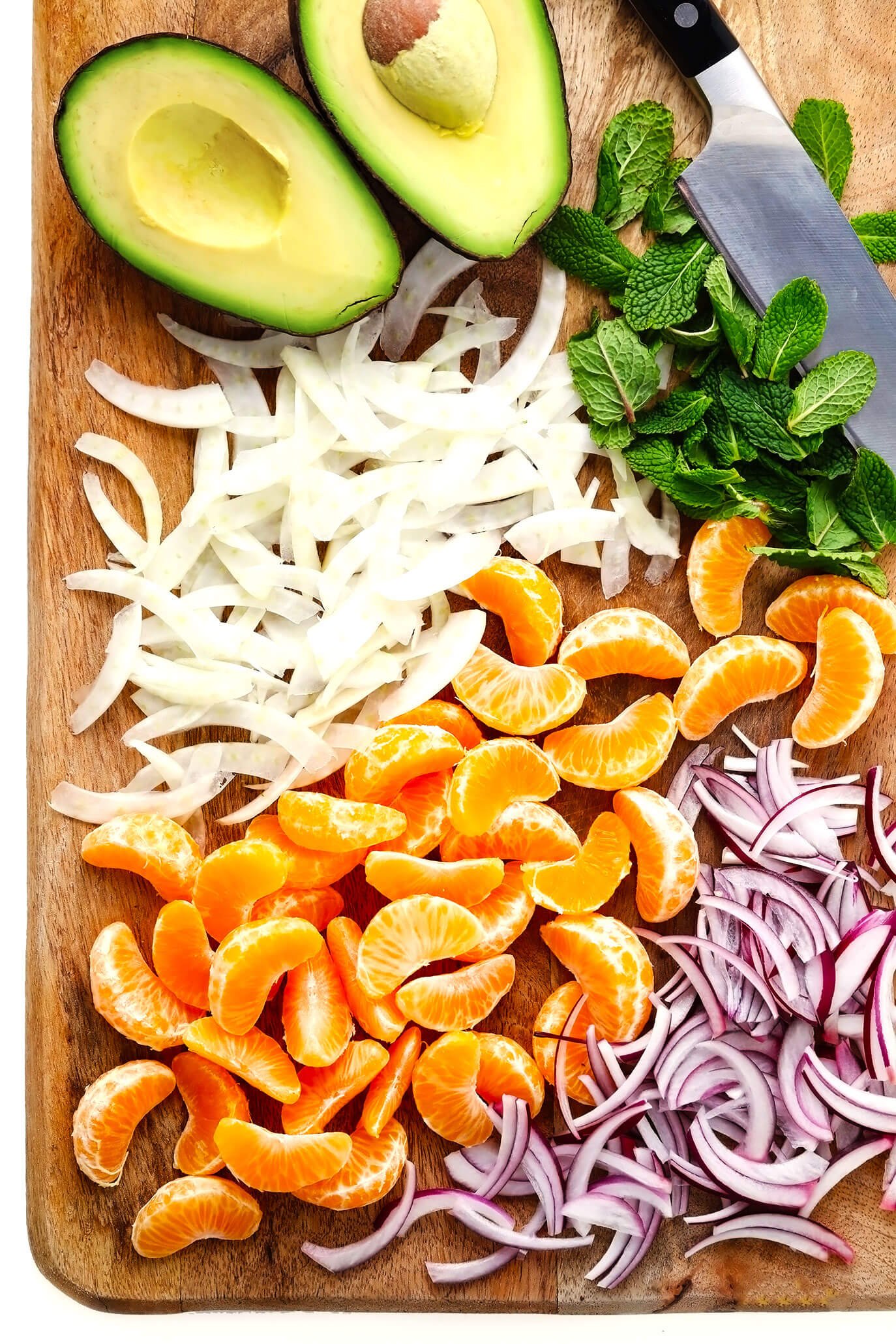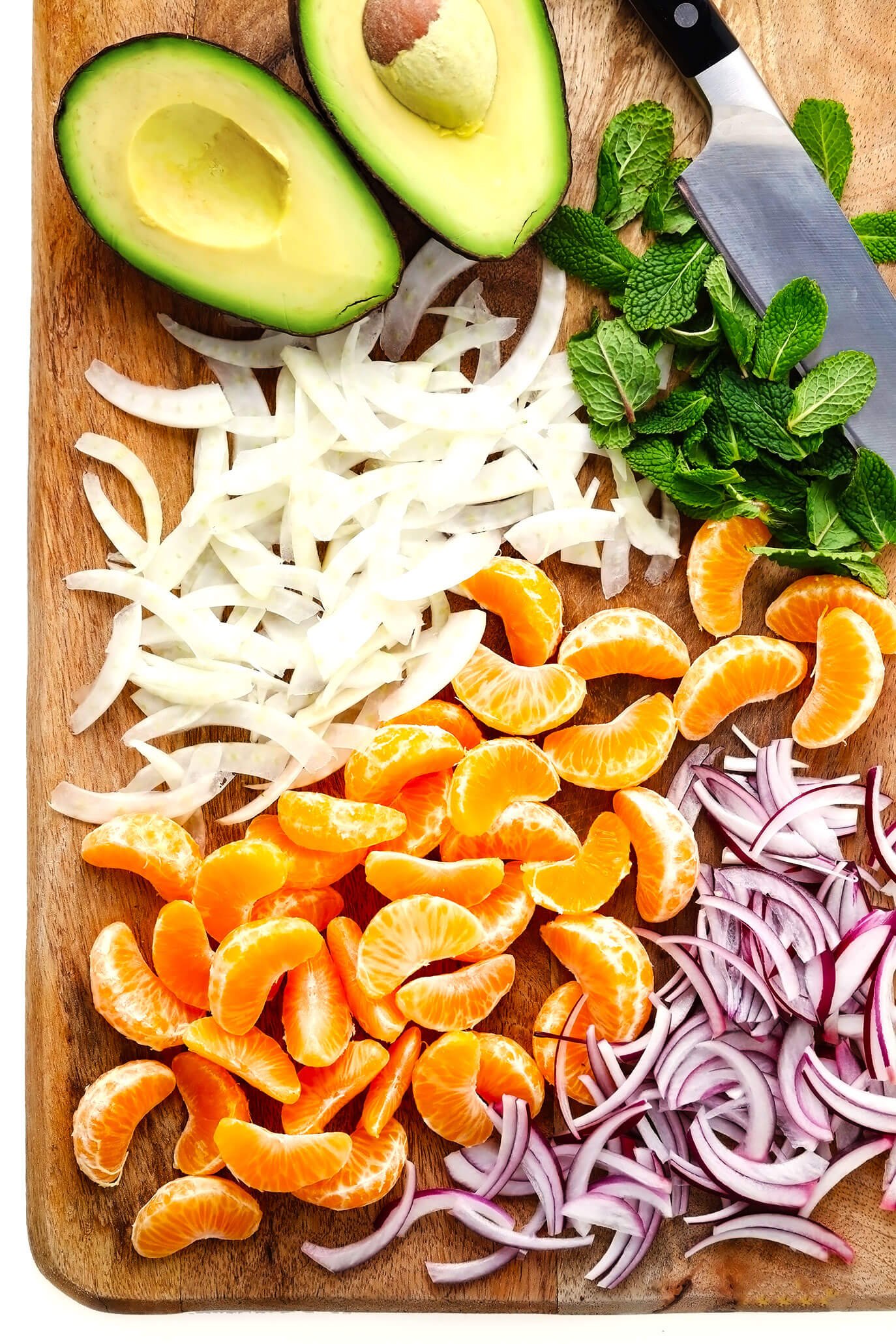 (more…)