My spin on TikTok's famous baked feta pasta recipe is super-easy to make in the oven and tossed with the most irresistible, cheesy, garlicky tomato basil sauce. Feel free to add any extra proteins or veggies that you'd like too!
avantis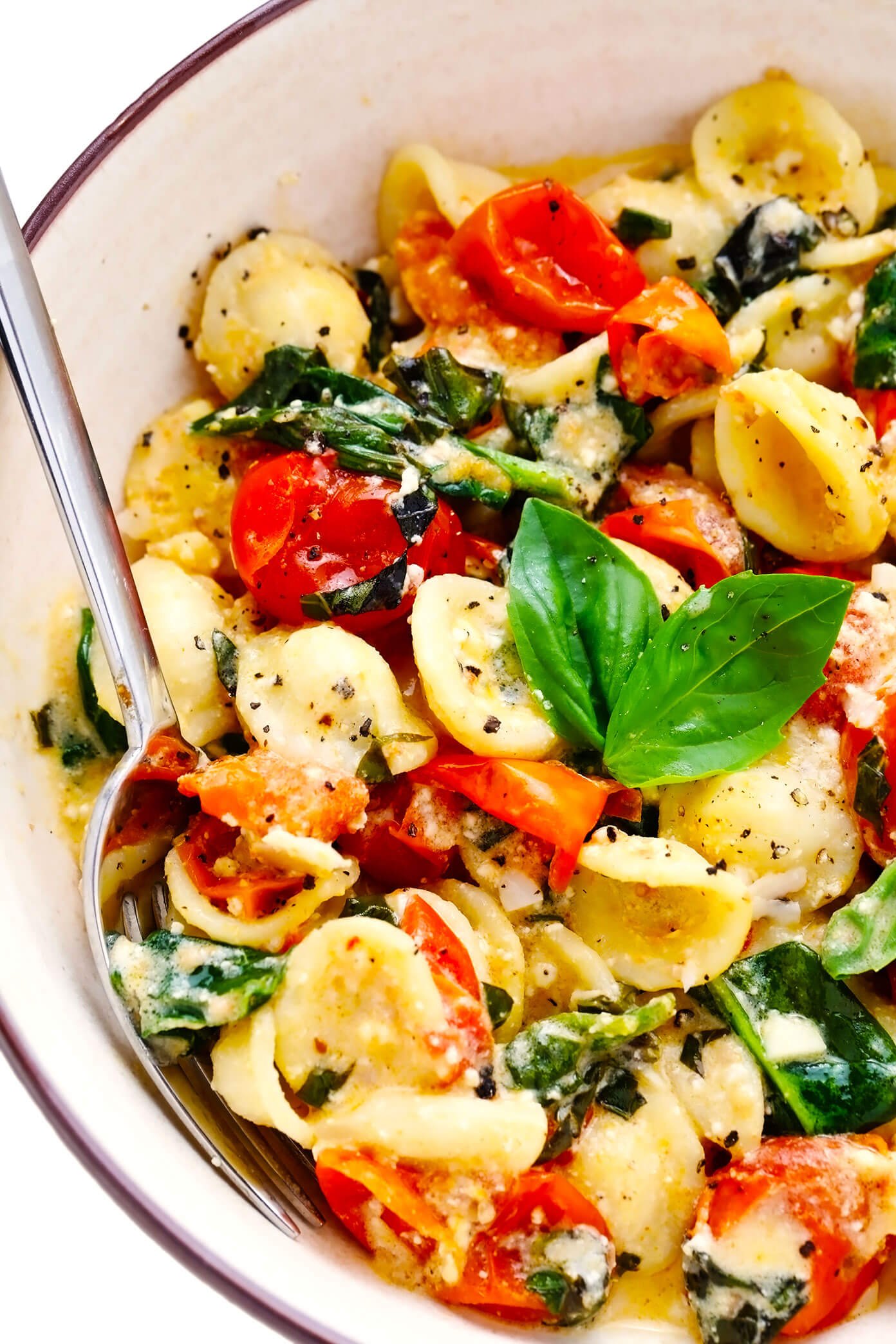 After scrolling past TikTok's famous new viral recipe for baked feta pasta about a million times online this past week, Barclay and I finally caved and brought home a package of feta to give it a try.  And we both had to agree…
…this baked feta pasta is legit awesome. ♡
Somewhat similar to how I melt down a ball of burrata to make the sauce for this cheesy pasta recipe, the uunifetapasta trend — started by Finnish blogger Liemessa — simply bakes a block of feta until it is hot and melty to form the irresistibly creamy, cheesy, tangy base for this pasta sauce.  Then once combined with a pan full of burst baked cherry tomatoes, chewy al dente pasta, lots of fresh basil and garlic, and a few simple seasonings, well, there's a reason why the entire world seems to be losing their minds over this feta pasta recipe.  It really is comfort food at its best!
That said, after initially trying out the original uunifetapasta recipe, there were a few small tweaks that we ended up making and loving in our home that I thought I'd share today with any of you who might be interested.  First of all, both my husband and I agreed that the sauce could use way more tomatoes and fresh basil, so we more than doubled the quantities of both which added lots of extra fresh flavor (and also made the dish more saucy, which we both love).  I also added in a generous splash of white wine which I love in a good tomato basil sauce, but it's totally optional if you prefer not to cook with wine.  I also wilted a bunch of fresh spinach into the pasta, and would love to add in some extra veggies (such as broccoli, asparagus or mushrooms) next time too.  And finally, my husband and I both agreed that a generous sprinkling of salty, umami, aged Parmesan atop each serving really helped to balance out the fresh, creamy, tangy flavors of the feta, so I highly recommend using both cheeses here.
As always, feel free to also add in any meat, seafood, or other kinds of protein that you might like with this pasta.  And of course, if you would like to make it gluten-free, just cook up your favorite kind of gf pasta and you should be good to go.
Arguably the best thing about this baked feta pasta recipe is that it only requires a few quick minutes of hands-on prep time, and then your oven and stovetop will do the rest of the work for you.  So if you're looking for a simple, indulgent, comforting new pasta recipe to try, grab a block of feta before it disappears from store shelves in your area and give it a go!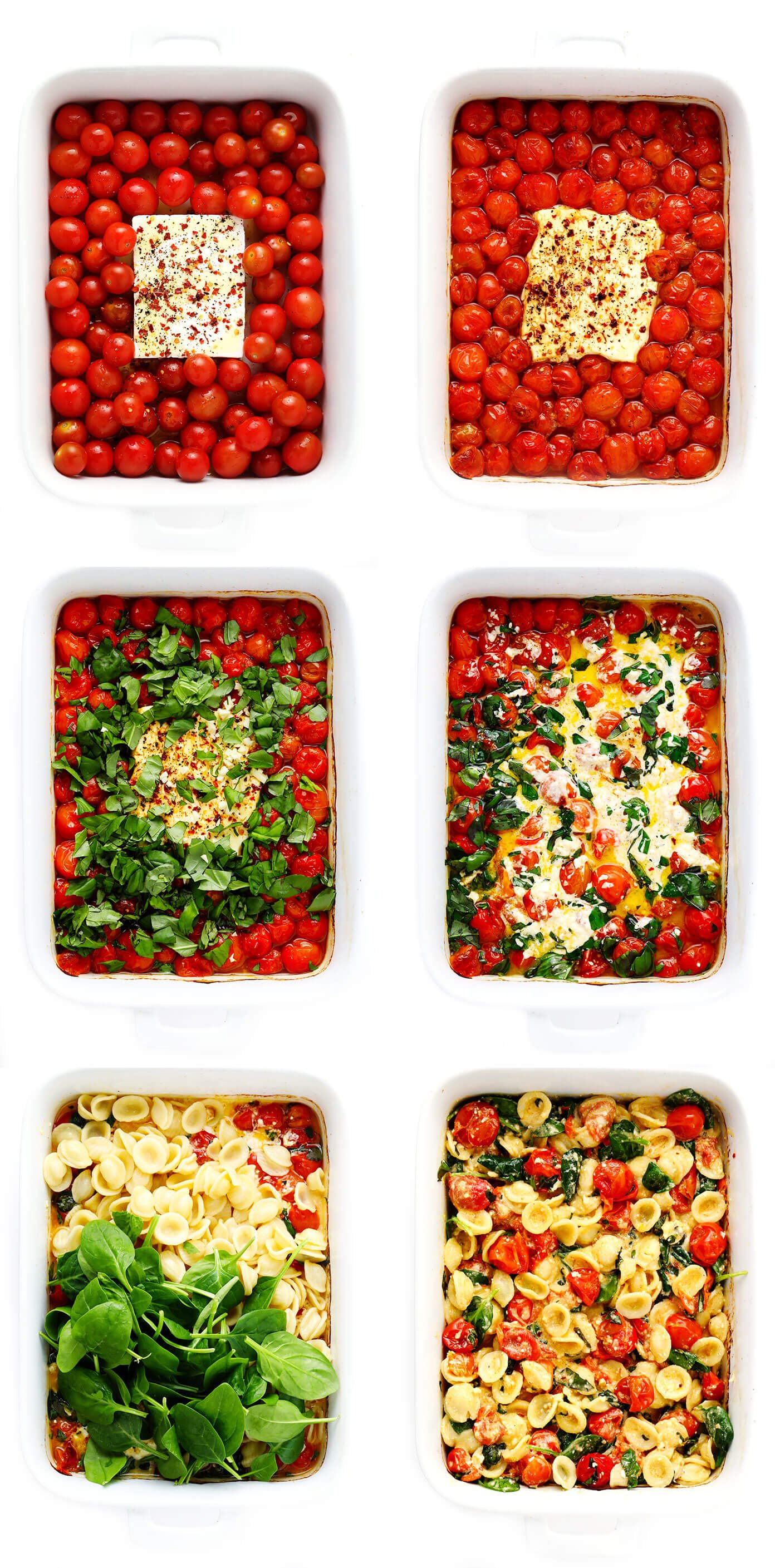 (more…)