This simple Kale, White Bean and Orzo Soup is made with a cozy lemony-rosemary broth and can be ready to go in just 30 minutes.
distro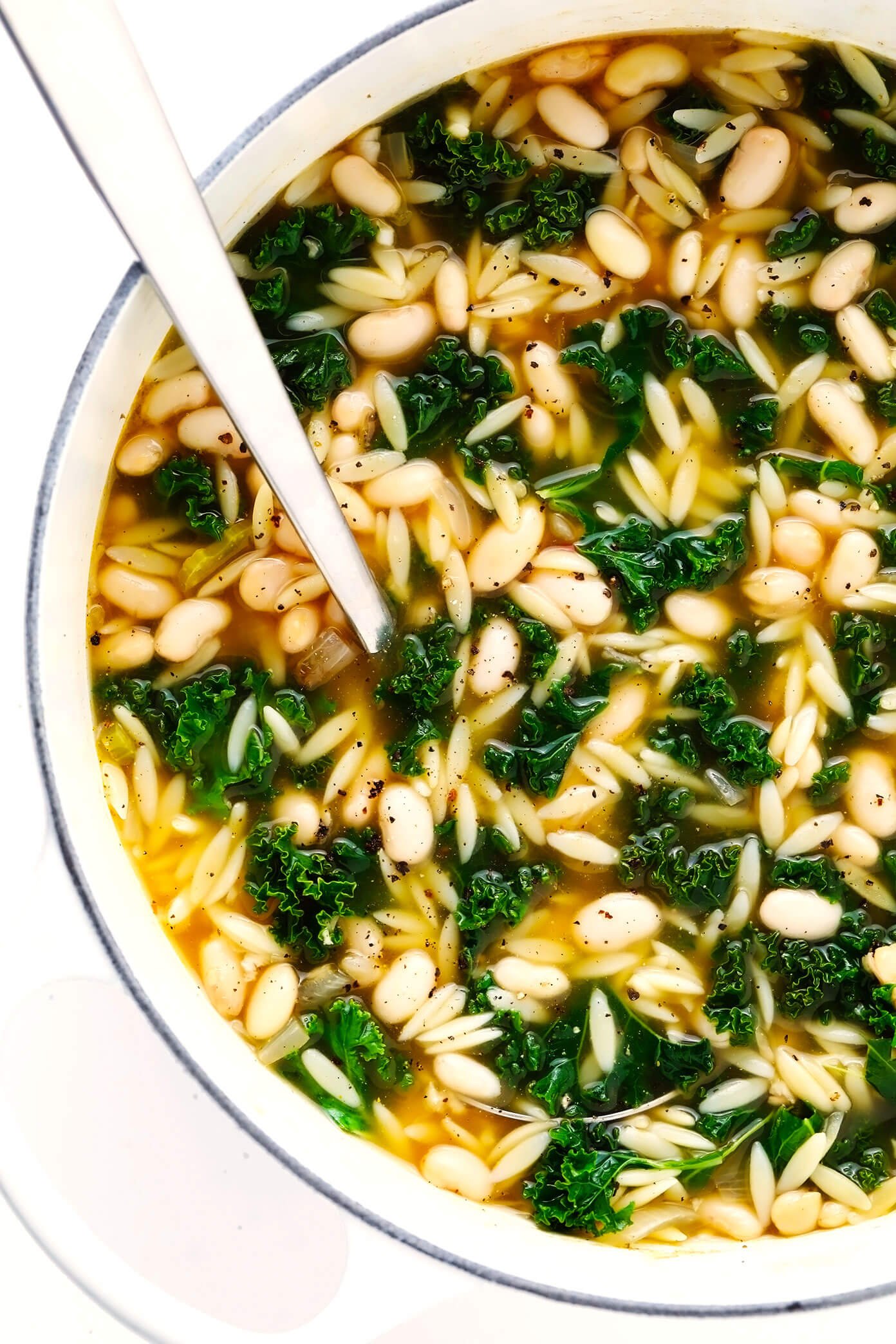 Anyone else craving simple, healthy(ish), ultra-cozy soups on repeat right about now?
Well here's a good one to add to your repertoire. ♡
We often turn to classic white bean and kale soup here in our house when we're craving a quick bowl of soup, made with whatever extra ingredients happen to be hanging out in the crisper drawer.  But this particular version made with chewy al dente orzo pasta, a slightly-spicy lemon rosemary broth, with lots of fresh Parmesan sprinkled on top has been totally hitting the spot this winter.
It's an absolute breeze to make and comes together from start to finish in just 30 minutes or so.  It's naturally vegetarian and also vegan (if you nix the Parmesan), and chock-full of fresh kale and lots of protein.  It's completely customizable with whatever fresh herbs, beans, or pasta shapes that you happen to have on hand.  And it is just the type of warm and comforting meal that I find myself craving this time of year.
Feel free to add in some extra protein (bacon, chicken, or sausage would be delicious) if you'd like.  And if you happen to have some good crusty bread on hand, I highly recommend using it to mop up that delicious broth.  But otherwise, this is a satisfying vegetarian soup recipe all on its own that I think you're going to love.
So grab some kale and let's make some soup together, friends!