This fun mushroom "carnitas" recipe is easy make with marinated shredded mushrooms that are roasted to crispy, juicy, delicious perfection!  Vegetarian, vegan, gluten-free, and perfect for tacos, burritos, quesadillas and more.
distro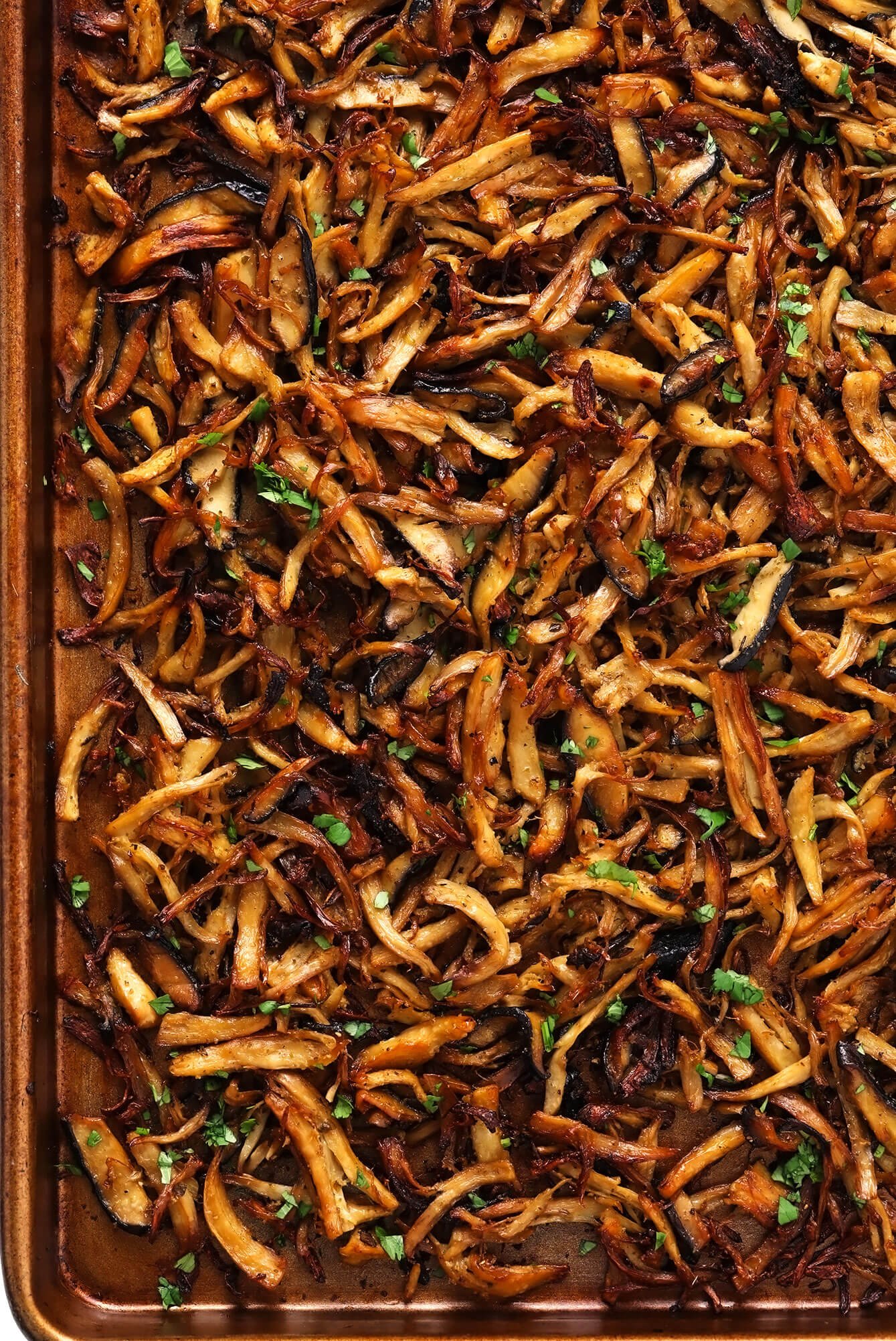 I've got a fun new vegetarian dinner recipe today for you guys to try…
…mushroom "carnitas!" ♡
Yep, this classic Mexican dish has gone vegetarian (also naturally vegan and gluten-free!) thanks to a simple swap of shredded mushrooms in place of the meat.  And while these plant-based "carnitas" can really be made with just about any type of mushrooms, we love making them in our house with king oyster mushrooms because they can be shredded to take on a shockingly similar texture and meaty flavor of traditional pork carnitas.  My vegetarian husband totally did a double take the first time I served him a plate and couldn't believe they weren't made of meat!
Just shred the mushrooms, toss them with your favorite marinade, and roast them up in the oven to crispy, juicy, delicious perfection.  Then these mushroom "carnitas" will be ready to serve in tacos, burritos, quesadillas, burrito bowls, chilaquiles, enchiladas, salads, or whatever sounds good!
They're seriously so fun to make, and I promise that even the meat-eaters in your life won't miss the pork with this dish.  Let's make some!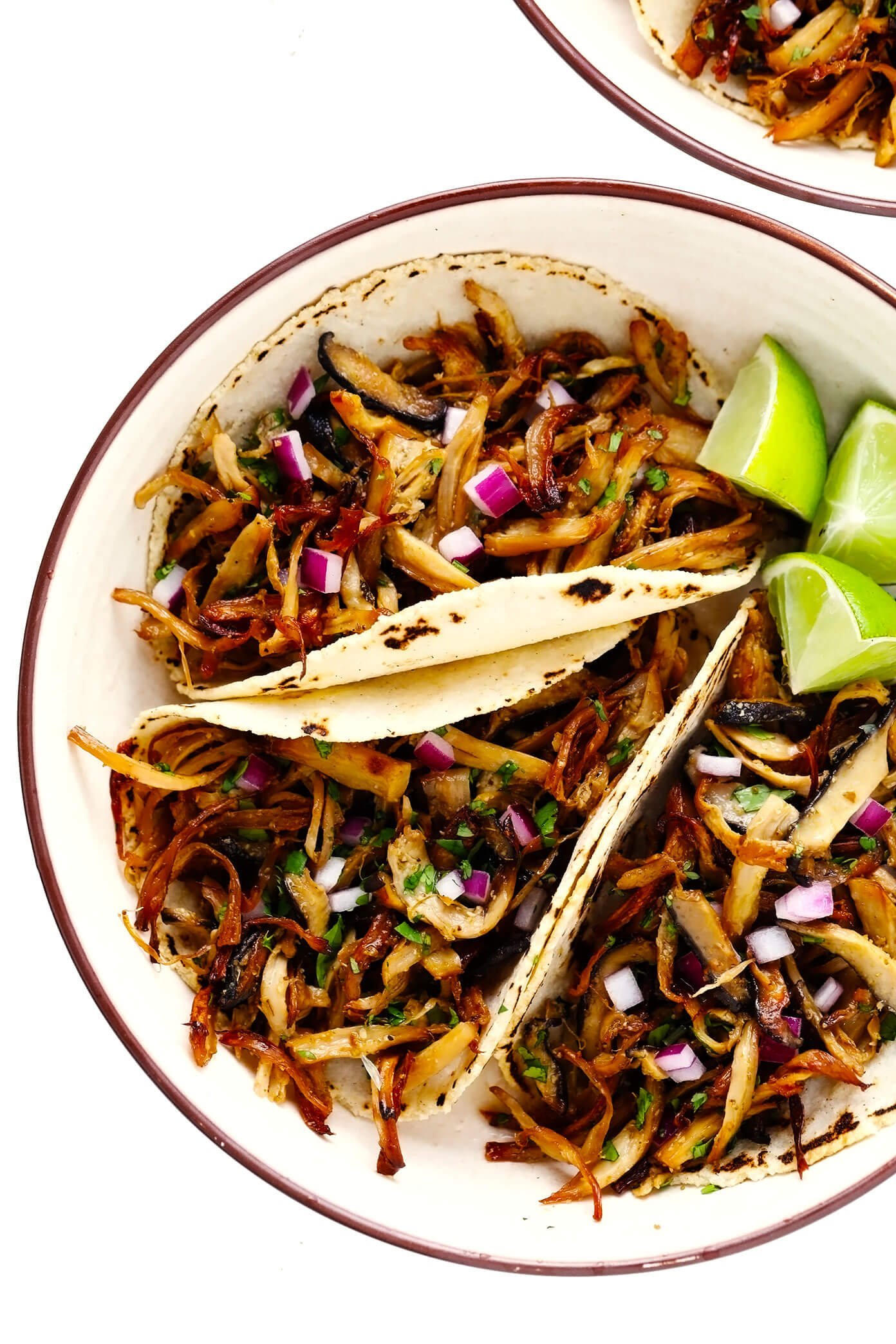 (more…)