This simple French Lentil and Mushroom Soup recipe is simmered with a cozy blend of veggies, herbs and greens.  It's healthy yet hearty, naturally vegan and gluten-free, and total French-inspired comfort food.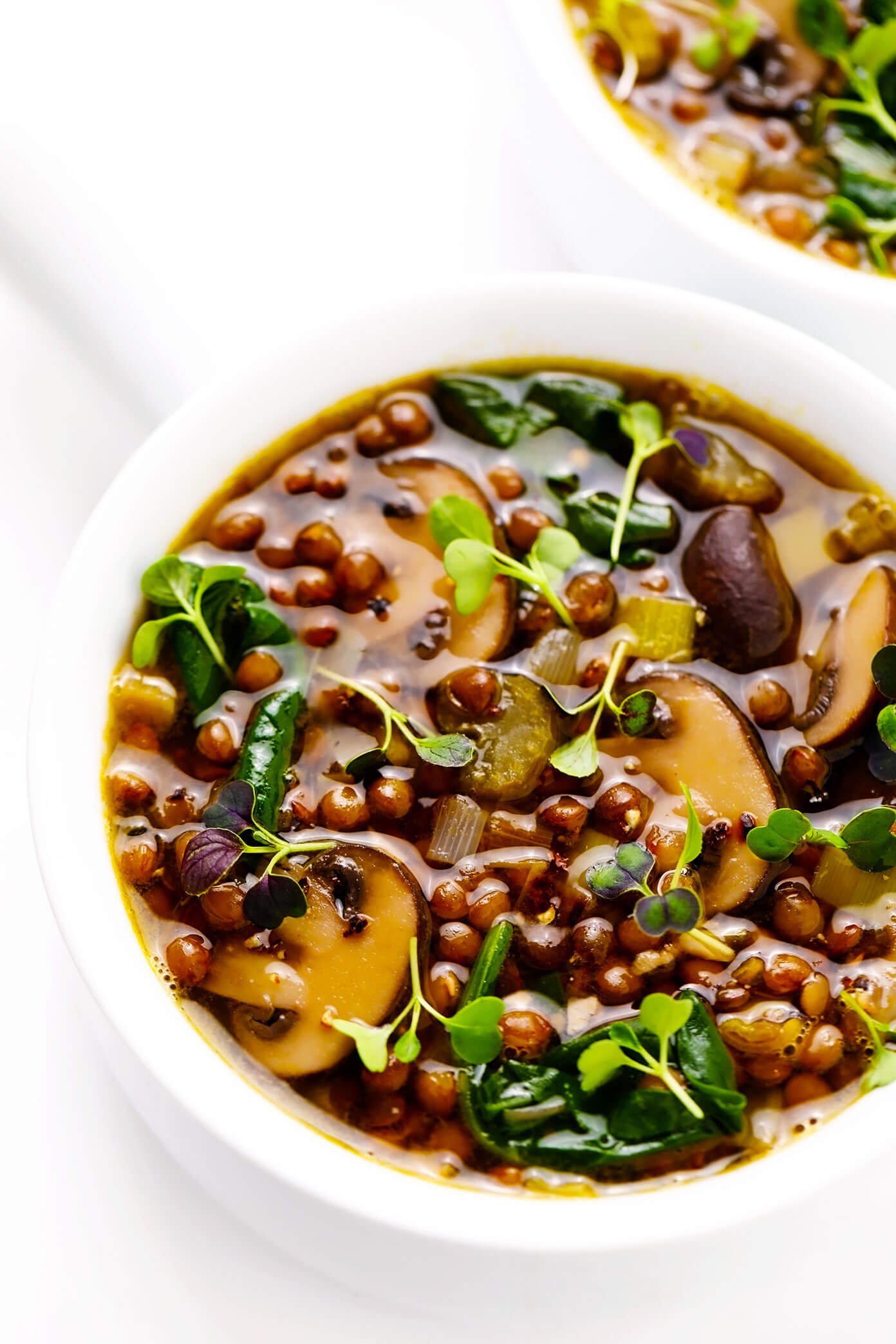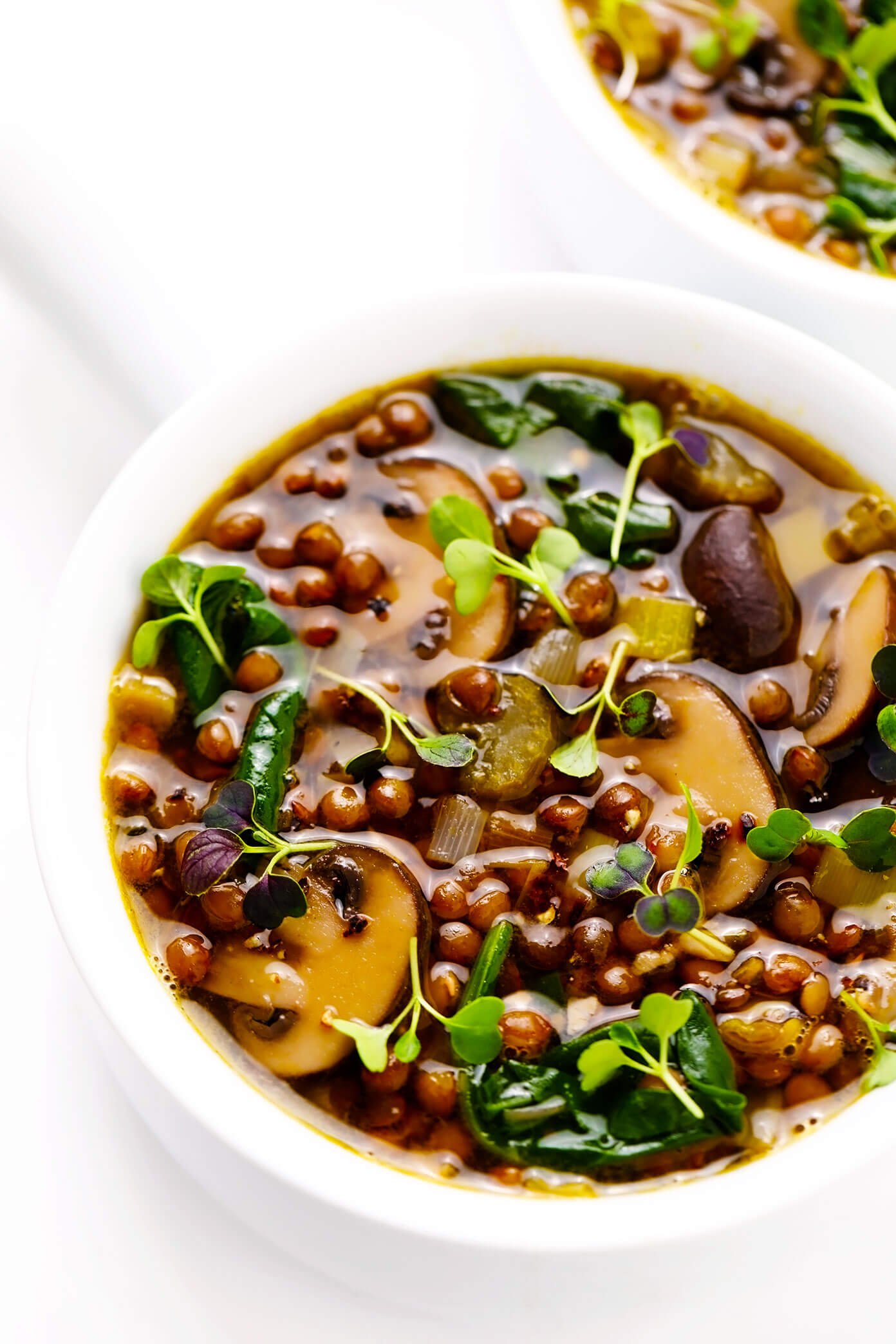 Anyone else "traveling" vicariously through your cooking lately?
Memories have been popping up on my phone the past few weeks from our trip to Provence, France a year ago when my husband's and my parents all came over to Europe to visit us.  And seeing photos of all of those beautiful countrysides, narrow cobblestoned streets, charming cottages, and dreamy local markets overflowing with fresh flowers, produce, breads, cheeses and wines has me feeling some major wanderlust again.  I'm so, so ready for the time to come when we can all safely travel again!!
Sigh, I know it's still going to be awhile.  So in the meantime, at least, Barclay and I have been re-living some of our favorite past adventures and dreaming about future trips to come through our meals.  And I have to say that this cozy French Lentil and Mushroom Soup recipe had us feeling all of those Provencal fall vibes again in the most delicious of ways. ♡
This lovely soup was inspired by our trips to the outdoor markets around Aix-en-Provence, where local mushrooms, leeks, greens and herbs were all proudly in season this time of year.  When simmered together with those beautiful marbled French lentils (my favorite type of lentils to use in soup) and finished with a splash of balsamic, they combine to make a simple yet wonderfully satisfying meal that we have been enjoying on repeat lately.  I intentionally wrote the recipe here to make a fairly large batch, since the leftovers keep beautifully for easy lunches and dinners later in the week.  And the recipe itself also happens to be naturally gluten-free, vegan, and packed with good-for-you-protein, making it the perfect healthier counterpoint to some of the more indulgent comfort foods we've been enjoying this time of year.
So if you could also use a bit of delicious taste of France in your life right now, gather up these ingredients and let's make a steaming pot of French lentil soup together.