This butternut squash, kale, rosemary and goat cheese quiche is easy to make and full of the best sweet and savory seasonal ingredients.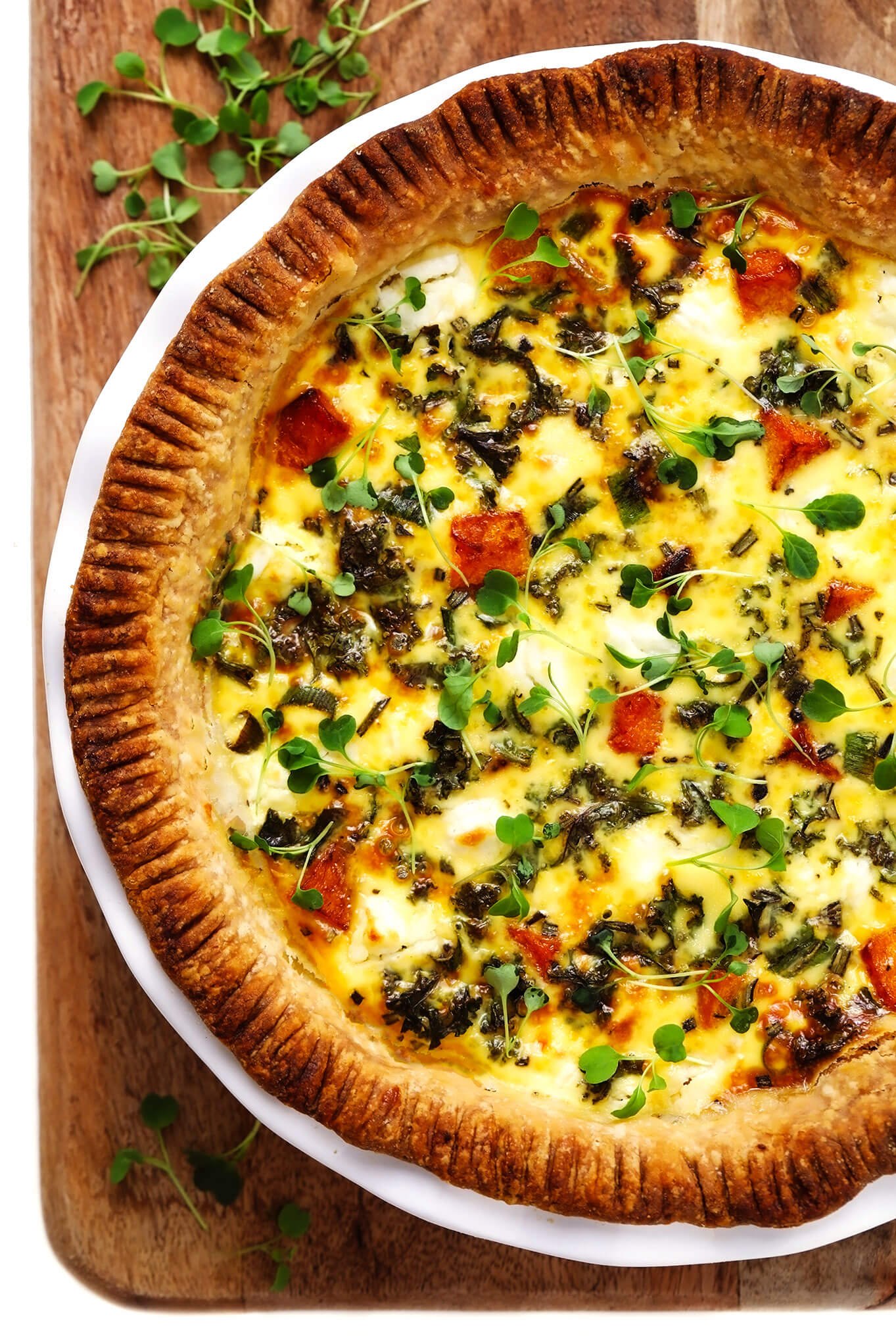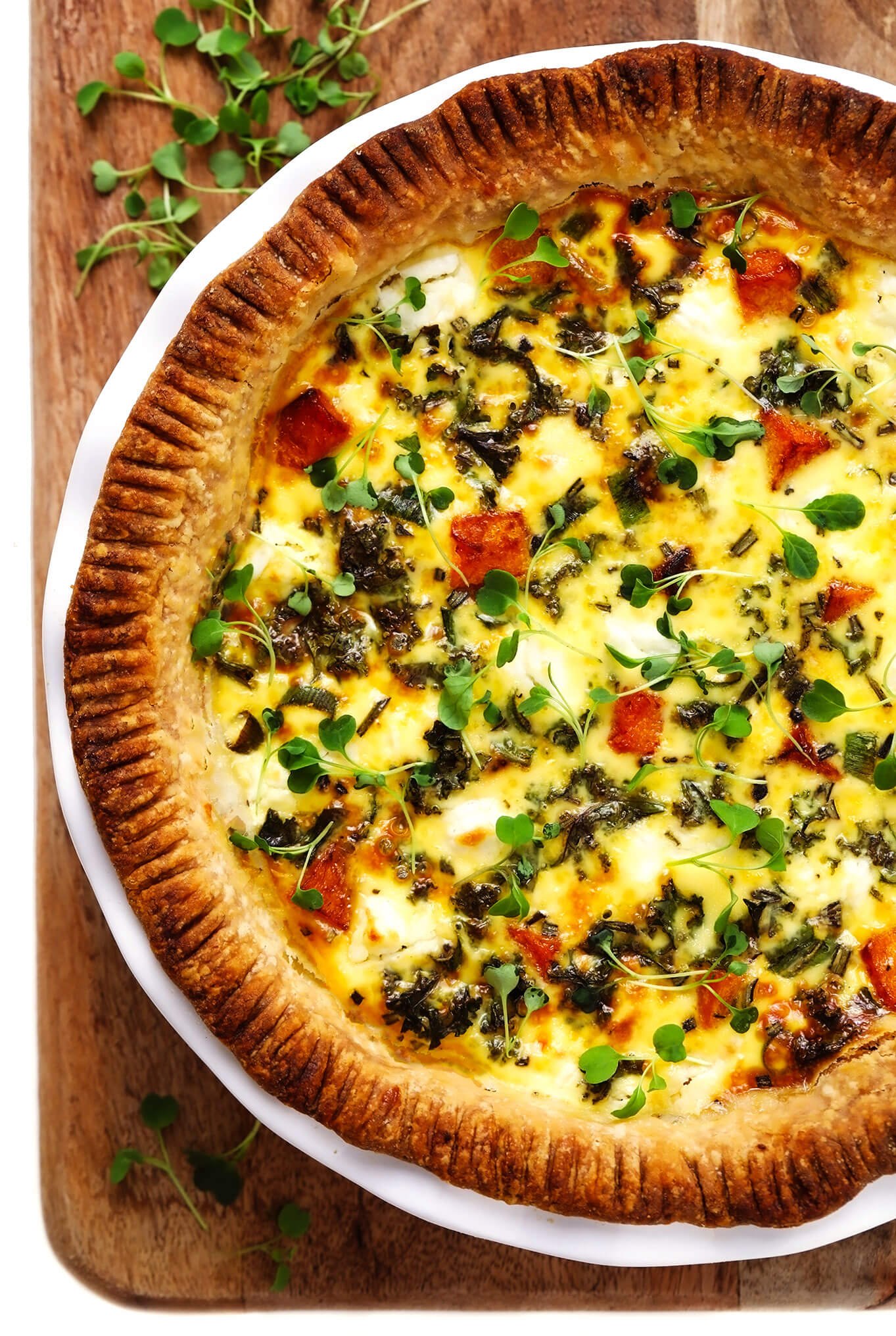 This butternut quiche, you guys. ♡
I made it for the first time a few weeks ago as a bit of a clean-out-the-crisper-drawer recipe when cooking brunch for friends.  (Along with my fave pumpkin bread, winter fruit salad, and a round of mimosas, yum.)  But this quiche ended up being my surprise new favorite of the meal.  And it couldn't be more perfect for autumn!
I happened to have half of a butternut squash leftover in the fridge at the time, so I diced it up and sautéed it with some scallions and garlic to form the base for the quiche filling.  Then to that combo, I added in few handfuls of chopped kale and a generous sprinkling of chopped fresh rosemary.  I'm also always a big fan of butternut and goat cheese paired together, so I crumbled in a bunch of cheese to give the quiche some of its signature earthy tang.  (Or if you're not a fan of goat cheese, you could easily swap in feta, cheddar or gouda.)  And once everything baked up together in a buttery flaky pie crust with creamy eggs, oh my word, this quiche was autumn brunch perfection.
We've made it again twice since that weekend and our friends and neighbors have given it rave reviews.  So I wanted to pop on quickly and share it here with you too, while butternut squash is still in season.  Clearly, we're big fans of serving it for weekend brunch, but it would also be a great recipe to bookmark for the holidays ahead too.  I think you're going to love it!
(more…)