This Coconut Lime Chicken and Broccoli stir-fry recipe is quick and easy to make and simmered in a tangy, creamy coconut-lime sauce.  Serve over rice or noodles and enjoy!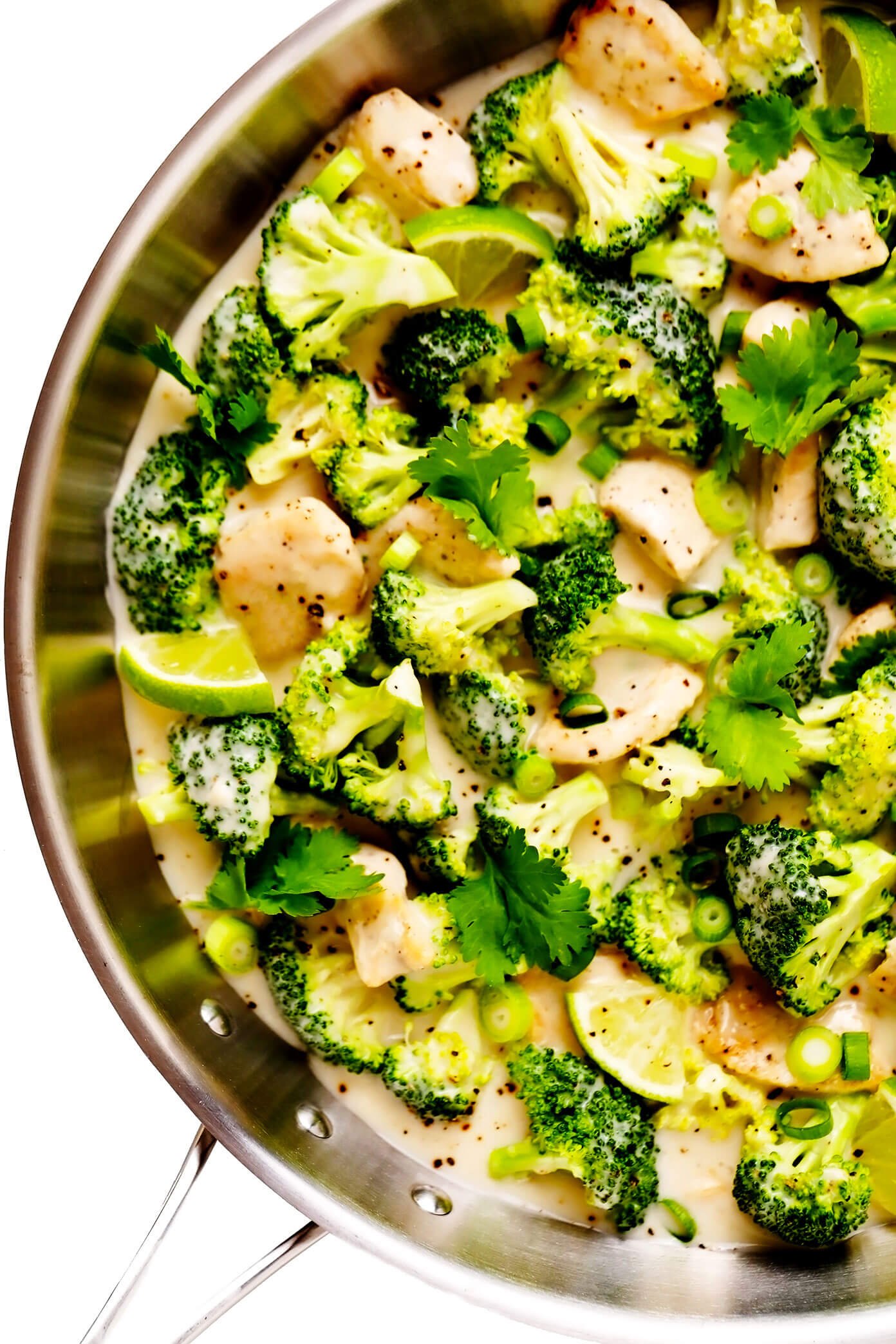 New chicken stir fry recipe for you today! ♡
This one's tossed with a fun, bright and tangy coconut lime sauce that you guys are going to love.  The flavors here are inspired by one of my favorite Thai soups, that features a creamy coconut milk base mixed with zesty hints of ginger, garlic, and lemongrass.  Lots of freshly-squeezed lime juice in there is also balanced out with a hint of honey, which also brings out the sweetness of the coconut milk.  And altogether it tastes ultra-fresh and flavorful and pairs perfectly with a simple chicken and broccoli stir-fry.
The great news for all of us is that this recipe comes together in under 30 minutes and tastes great served over rice or noodles.  (I usually put my Instant Pot to work cooking the rice while I make the stir-fry.)  This recipe also happens to be naturally gluten- and dairy-free.  And of course, as with any stir-fry, this recipe is also super flexible if you'd like to swap in a different protein (shrimp, beef, tofu, etc) or any other veggies (basically any stir-fry-friendly veggies would do) that you prefer.
Alright friends, let's make some coconut lime chicken and broccoli!