This quick Muhammara recipe is easy to make in about 10 minutes and it's full of the best sweet and savory flavors!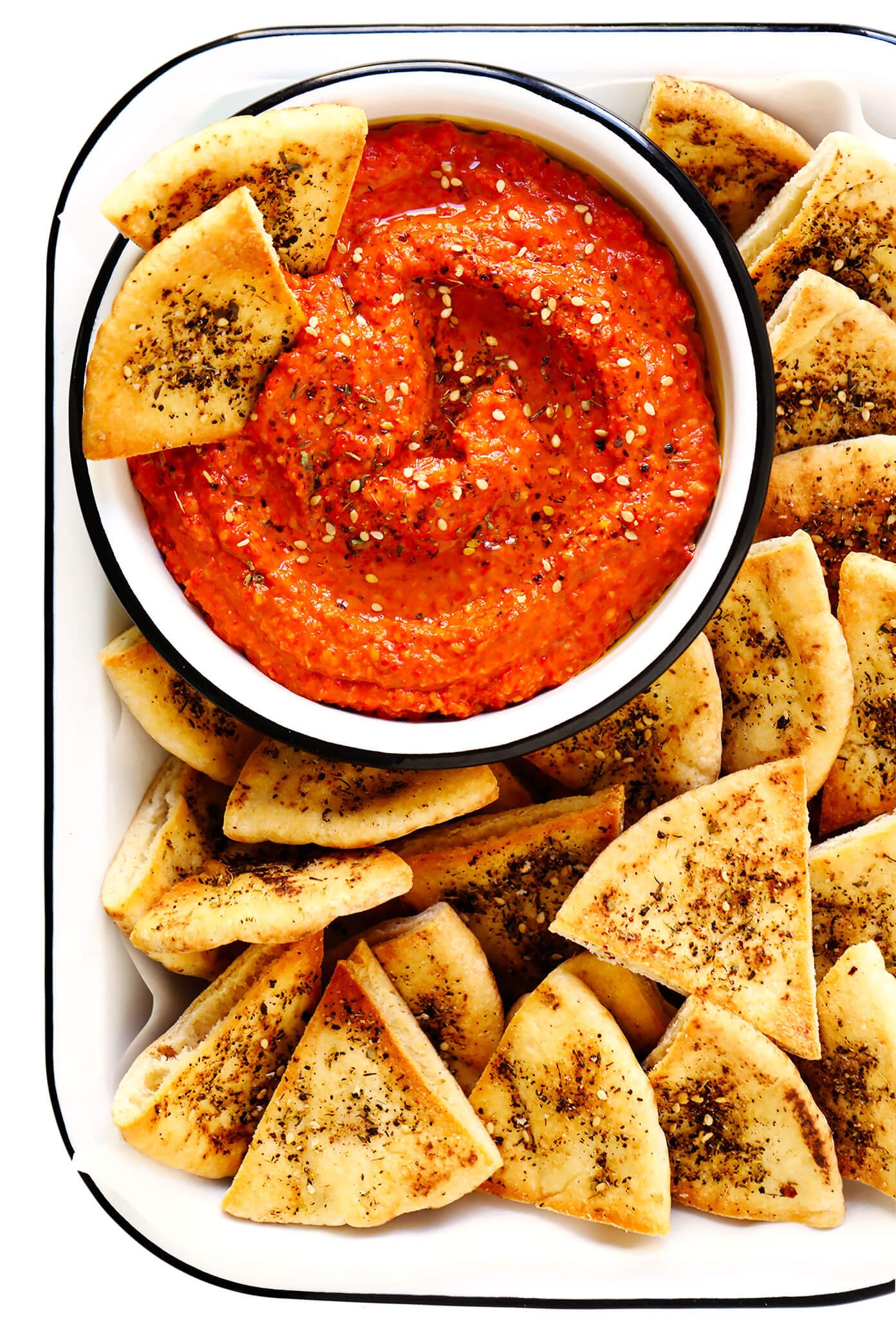 Our week of dip recipes continues here on the blog today with the world's most beloved roasted red pepper and walnut dip…
…muhammara. ♡
This vibrant sweet, savory, smoky and slightly-spicy dip, which originated in Aleppo, Syria, has become one of the most popular mezze served in various countries around the Levant.  And whenever my husband and I happen to spy it on a menu, it is a no-questions-asked given that we are ordering a bowl.  Lol, we are obsessed with this stuff!
If you happen to be new to muhammara, the brilliance of this dip lies in the perfect balance of textures and flavors going on here.  It's made with a sweet and smoky roasted red pepper base, for which I (shh) typically take a shortcut and add in a jar of roasted reds, which saves half an hour and still tastes great.  Then to that, we add lots of toasted walnuts and breadcrumbs, to give the dip some texture and rich nutty flavor.  An earthy blend of cumin, smoked paprika, Aleppo pepper and garlic serve as the zesty seasonings.  Then the signature sweetener of muhammara — pomegranate molasses — brings everything together and makes this dip downright irresistible.
I definitely take the liberty of using a few shortcuts with this dip — subbing in the aforementioned jar of roasted reds, using a food processor (or blender) in place of the traditional mortar and pestle, plus I usually just use a scoop of Panko instead of making my own breadcrumbs.  But while my method isn't 100% traditional, it saves some major time and still tastes absolutely amazing.
So if you're also a major fan of muhammara — or are interested in giving it a try for the very first time — bring on the roasted reds and walnuts and let's make a quick batch together!
(more…)