Crispy tofu is tossed with a flavor-packed (and deceptively simple) sweet and savory five spice sauce and served over my favorite sesame noodles.  Perfect for a weeknight dinner or easy meal prep!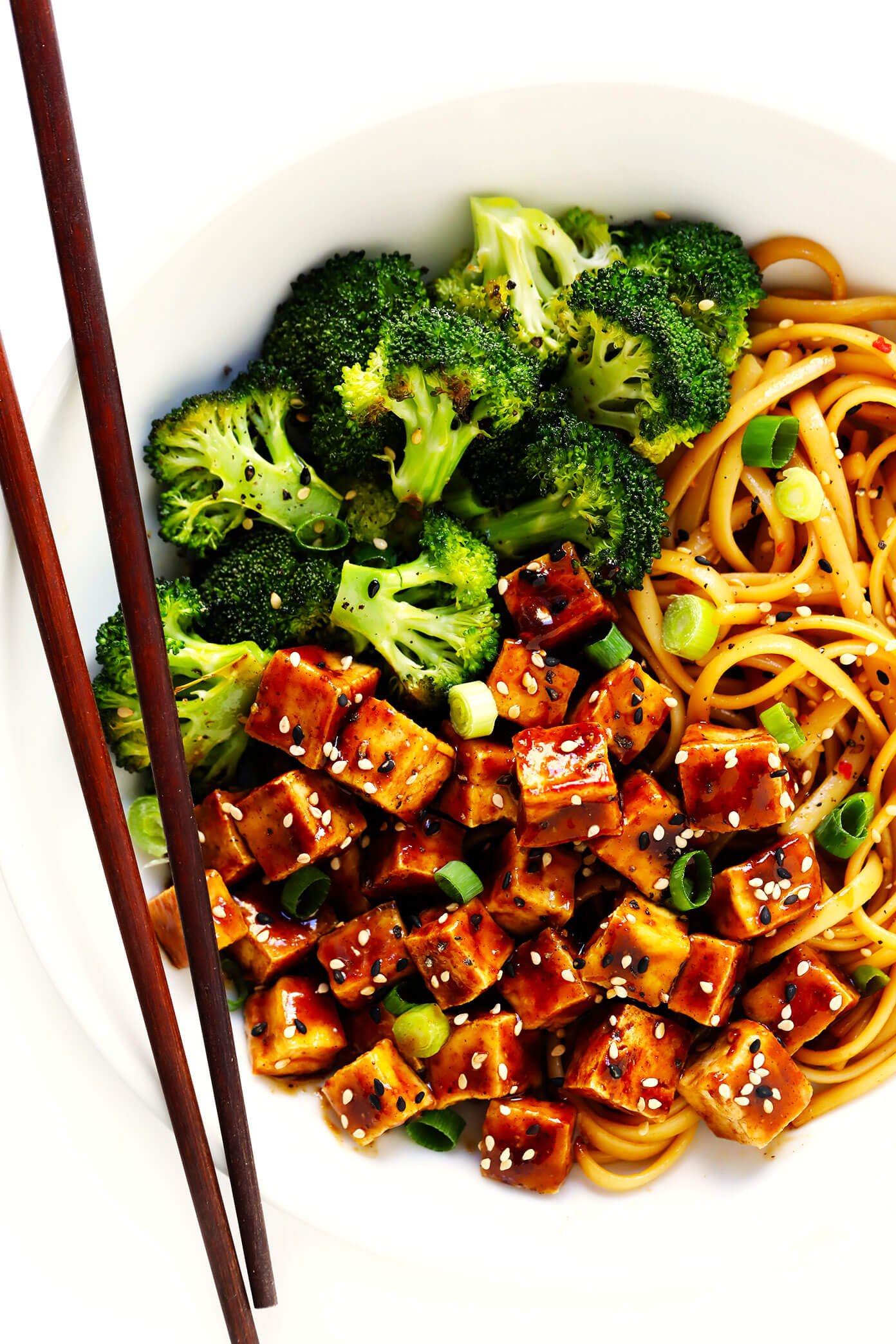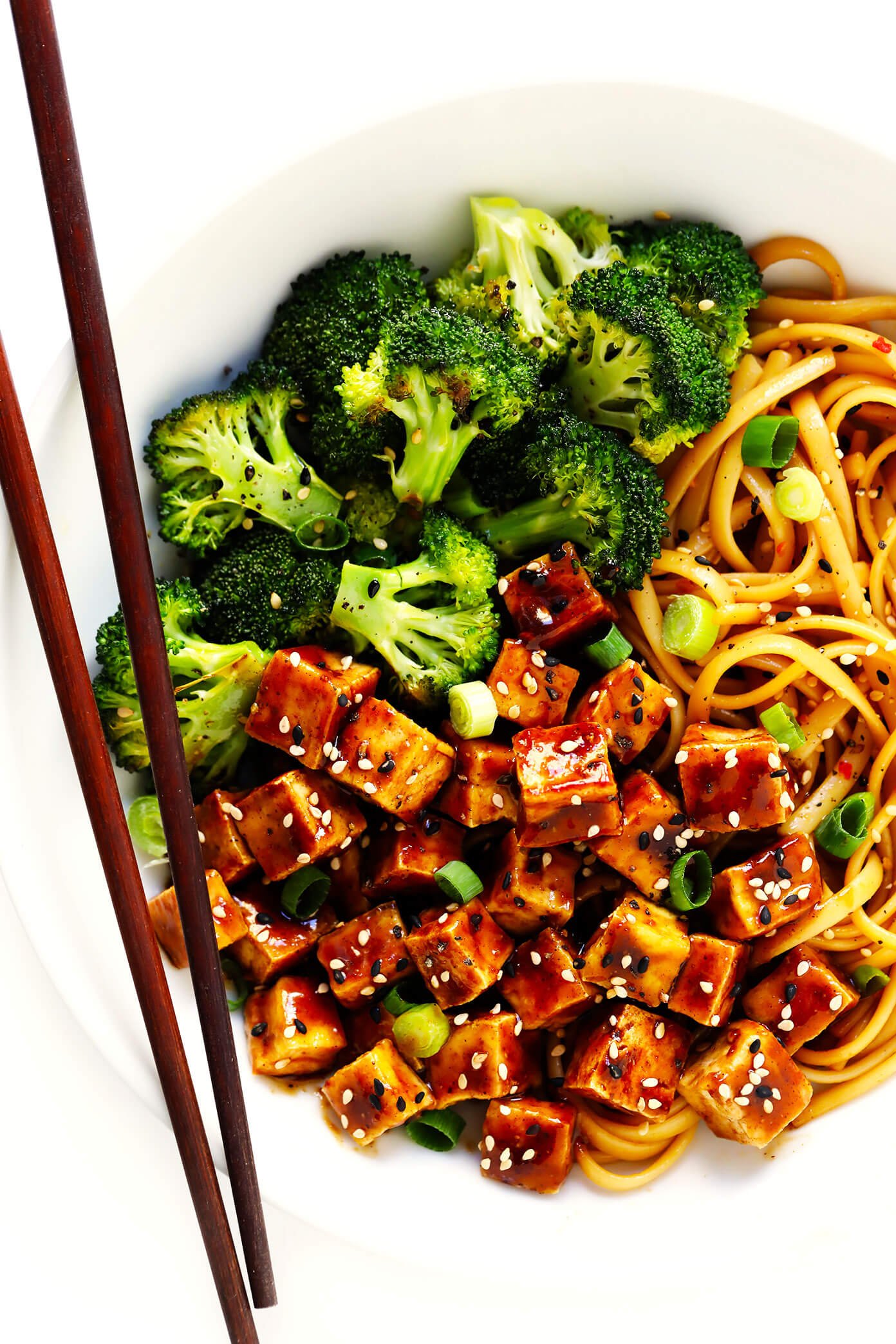 Winner winner tofu dinner!
I've been on a bit of a five-spice kick lately, adding it to many of our everyday stir-frys, roasted veggies, and marinades.  But these five spice tofu noodle bowls that we whipped up for dinner a few weeks ago were such a hit that I had to write down the recipe to share with you guys!
The components here are super simple.  I just whipped up a batch of my favorite sesame noodles and sautéed some tofu until it was nice and crispy.  Then I tossed the tofu with a quick 3-ingredient sauce (made from hoisin, five spice and rice vinegar), served the tofu over the hot sesame noodles (yum), and topped the bowls off with some roasted broccoli (or whatever veggie you prefer).  And wow, all of the sweet and savory layers of flavor just worked here.  So, so good.
We also learned the next day that the leftovers arguably tasted even better, served either hot or cold.  So we've been making and enjoying these noodle bowls for meal prep for our weekday lunches ever since!  If tofu isn't your thing, feel free to make them with chicken, pork, steak, shrimp, salmon, tempeh, or whatever protein you love best.  And if you feel like adding some spice, I highly recommend serving with a drizzle of sriracha too.
Here's how to make them!
(more…)