$50 Weekly Meal Plan for a family of four – real food menu for breakfast, lunches, and dinners! Great when money is tight or just to save money.
avantis
Nearly 13 years ago my son was born and we were living penny to penny. Literally.
I had quit my job to stay home and Mr. Crumbs and I were learning how to pay our mortgage, two car payments, credit card debt, and normal monthly bills while still putting food on the table. We had to cut our monthly expenses in half.
Needless to say, it was really, really hard.
Somehow society has morphed the meaning of real food. There are people who truly believe that the only way to eat healthy real food is to shop at high-end health food grocery stores like Whole Foods or Central Market.
This couldn't be further from the truth.
Real food is all around us and whatever the financial hardship you might be going through, I assure you that it's possible to feed your family real food on a tight budget.
My heart breaks to read that you're going through job loss, dealing with illness, and trying to keep the creditors at bay.
To hear that you're working two (or more) jobs just to make ends meet and you don't know how to possibly find the time to cook healthy meals from scratch literally makes me want to come over and give you a hug.
I understand. I feel your pain. But I want you to know that it won't always be this difficult and that you will get through this.
As much as I'd love to, I can't bring you a home-cooked meal or even invite you for coffee. So I'm doing what I can do, from afar, to help you through this difficult time.
I made you a $50 weekly meal plan.
It's not a complicated food budget. In fact, some of you might think it's too simple.
But for the family who desires to truly be healthy from the inside out, but doesn't see a light at the end of this tunnel, it's exactly what you need.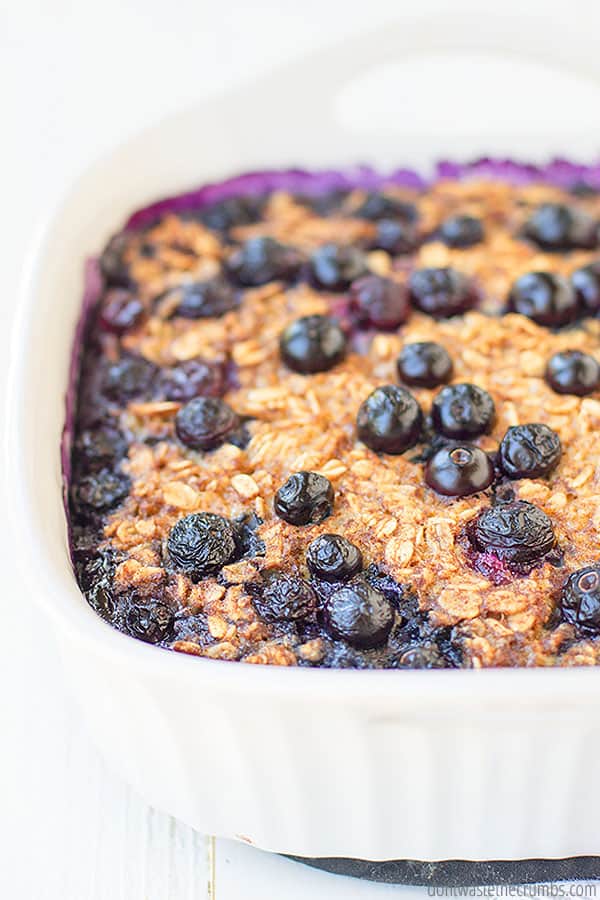 $50 Weekly Meal Plan for a Family of 4
Here is how this plan can work for you…
This menu was created to feed the average family of four. Considerations for children (light eaters), teenagers (heavy eaters), or any other eating patterns are not included.
This menu is 100% real food, but it was not written to include organic, grass-fed, or any other qualities of real food. These things are great, but they're not required for a real food diet. If your budget is only $50 for the week, these qualities need to be momentarily set aside until your financial situation is more stable.
Snacks and desserts are not included. When you are forced into a very lean grocery budget, these things become luxuries. If you MUST have snacks or desserts, I encourage you to use what you already have on hand.
Spices (salt, pepper, garlic powder, and Italian seasoning) are not included. Most people have basic spices already, but you can include them in your budget if you don't. The dollar store sells garlic powder and Italian seasoning for $1 each and you can find a salt/pepper combo for $1. Alternatively, leave them out of your meals.
There is a meal planned for every breakfast, lunch, and dinner, but eating leftovers should be a priority. Not eating food you've already paid for and cooked is a waste of money, and when you're going through financial crises, you can't afford to waste anything.
This menu is seasonal, so adjust produce as necessary to fit the season you're in. Don't rule out frozen if it's less expensive.
How Can I Feed My Family for $50 a Week?
Here is the menu for your weekly meal plan…
Day 1
(B) Oatmeal with fruit
(L) Hummus with fruit and veggie sticks (carrot, apple, celery, and cucumber)
(D) Baked chicken (it doesn't have to be chicken breast), corn on the cob, baked potatoes
Day 2
(B) Potato (or sweet potato) and egg hash (or scrambled eggs)
(L) Tuna salad with homemade crackers
(D) Savory bacon, onion and greens pasta skillet
Day 3
(B) Oatmeal with apples
(L) Peanut butter sandwiches and grapes
(D) Garden salad topped with chicken and bacon with buttered bread
Day 4
(B) Oatmeal with fruit
(L) Hummus with fruit and veggie sticks (carrot, apple, celery, and cucumber)
(D) Minestrone soup with dinner biscuits
Day 5
(B) Potato and egg hash
(L) Tuna salad with homemade crackers
(D) Chicken sandwiches, roasted potato wedges, carrots
Day 6
(B) Oatmeal with apples
(L) Peanut butter sandwiches and grapes
(D) Simple spaghetti and garden salad
Day 7
(B) Oatmeal with fruit
(L) Egg salad with biscuits
(D) Veggie fried rice (you can also use brown rice)
I was able to buy everything needed for this real food menu for just $49.80 when I shopped my local circulars and Walmart.
I've also written a complete shopping list to go with this menu, including price points so you know whether something in your store is a good deal or not. Prices can vary significantly from region to region, so use these prices as a guide to help you substitute with something else that's more affordable in-store, like pears instead of peaches or oranges instead of grapes. If you decide on canned black beans, you can go for dried beans instead.
Remember – real food doesn't have to be expensive. It doesn't matter how small your grocery budget is – you can do this!!
More Tips for Meal Planning on a Budget
$50 Weekly Meal Plan
Sign up to get instant access to my $50 Weekly Meal Plan, complete with recipes and shopping list!
Have you ever been in a situation where you had to drastically cut the grocery budget? What changes did you make in order to make it through?
Continue Reading…One Week $50 Meal Plan for a Family of Four