This classic Italian tiramisù recipe is easy to make, it's made with cooked (instead of raw) eggs, and it's just as indulgent and delicious as ever.
distro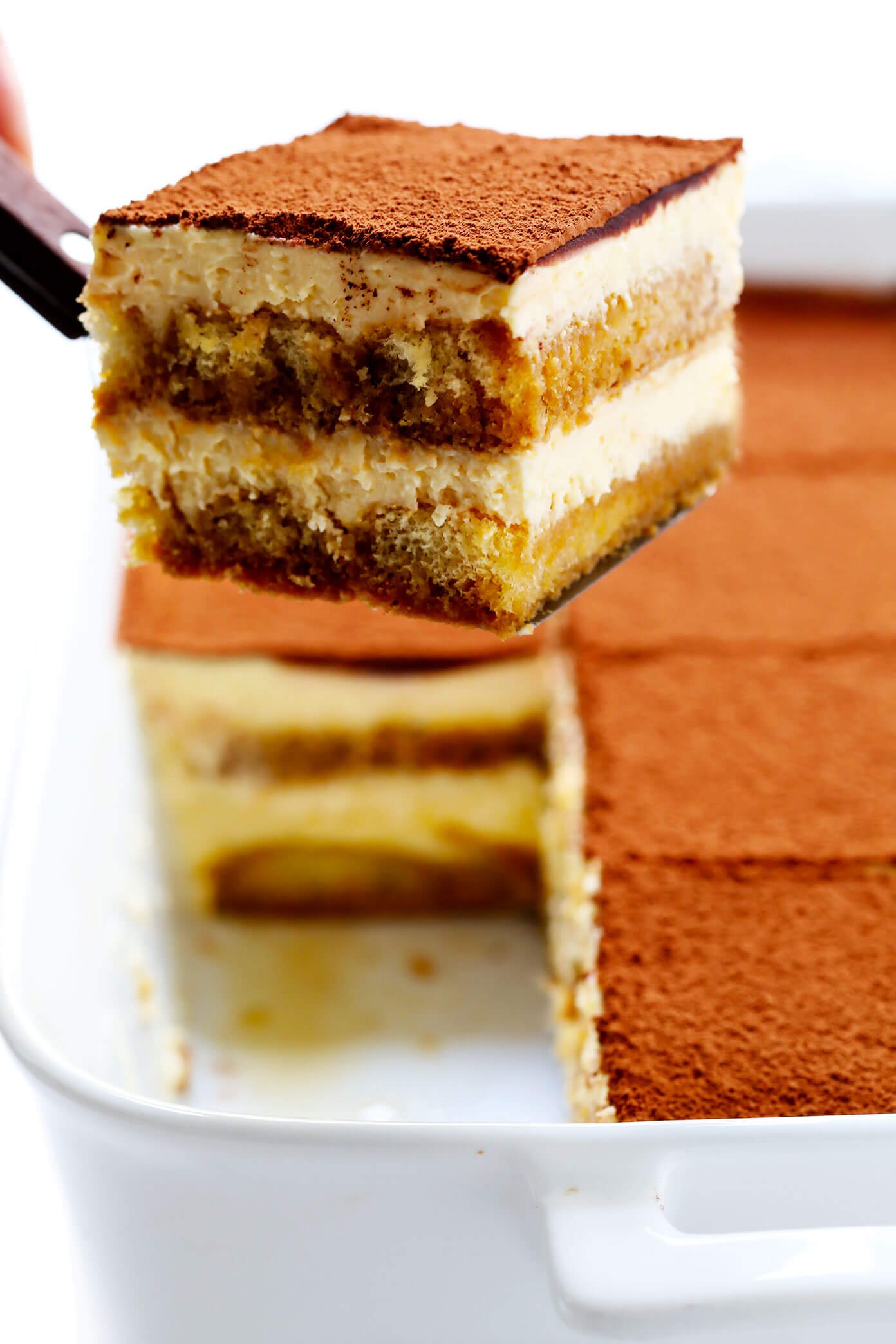 My husband loves tiramisù.
I mean, let's be honest, he and I are obsessed with basically all Italian food.  But anytime we're eating out at our favorite Italian restaurant and have feasted on antipasti, salads and pasta galore, I can't help but laugh because Barclay still can never resist ordering a slice of tiramisù for dessert.  Lol, I'm always completely stuffed by that point and can't even fathom the idea of additional carbohydrates.  But when it comes to tiramisù, my sweets-loving husband insists "you can always make room." ♡
Well, after missing our favorite Italian restaurant (and a trip we had planned to Italy) these past few months during all of the craziness of 2020, I decided to surprise Barclay by studying up on how to make tiramisù here at home.  And I was pleased to discover that it's actually much easier than I had expected!  Plus, the bonus of making homemade tiramisu is that you have the option to (a) use decaf instead of caffeinated espresso, which I very much appreciate in the evenings (b) choose whether to use marsala, rum, brandy, bourbon, or you can omit the alcohol entirely, and (c) choose to use cooked instead of raw eggs.  And of course, eat leftovers for breakfast the next day, which I very highly recommend.
So if you're looking for an easy make-ahead Italian dessert this time of year that's going to be a guaranteed crowd pleaser, pick up a package of ladyfingers the next time you're at the store and let's make some tiramisù!