This garlicky pasta with burst cherry tomatoes, burrata and basil is easy to make in less than 30 minutes with just a few simple ingredients, and tastes absolutely divine!
avantis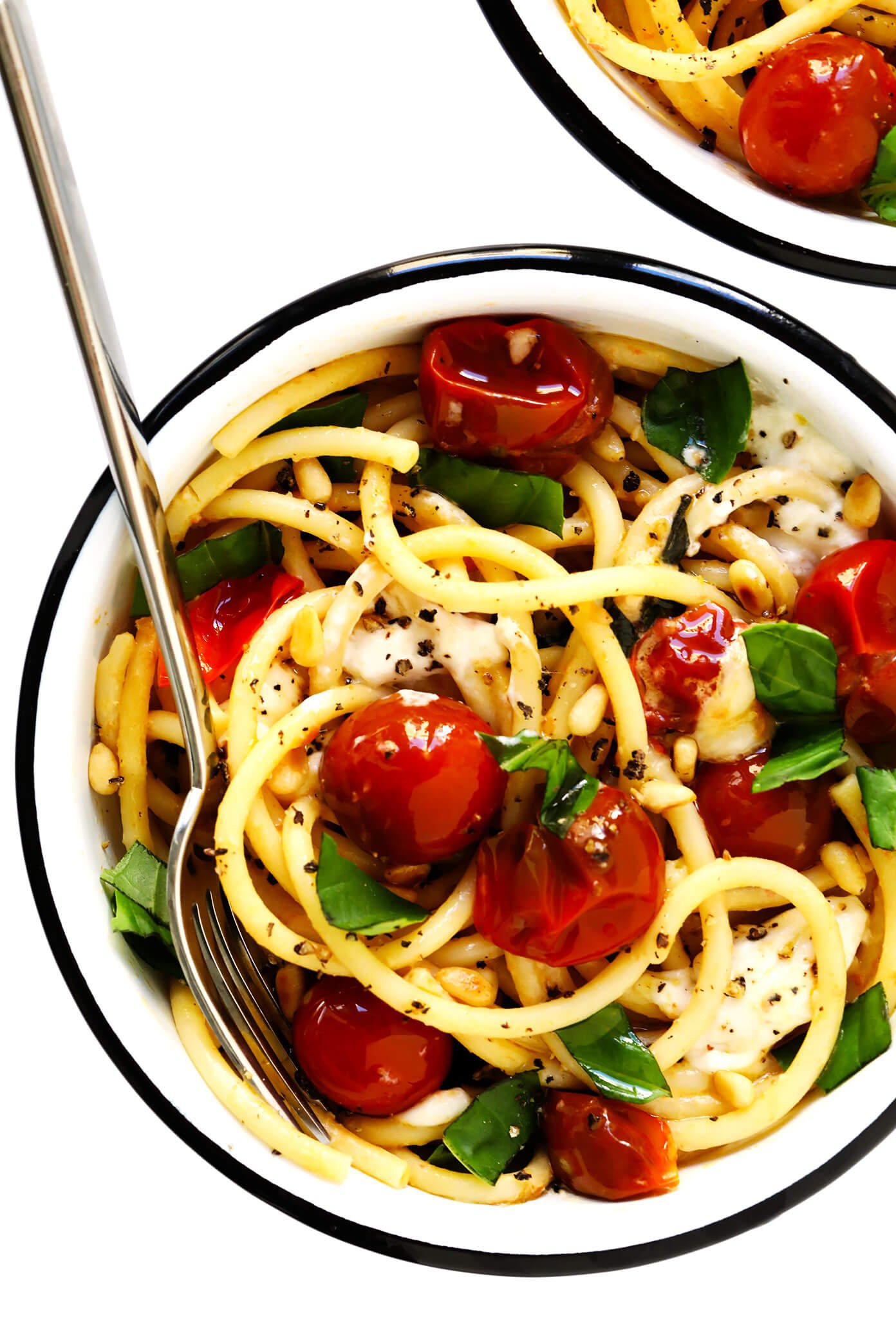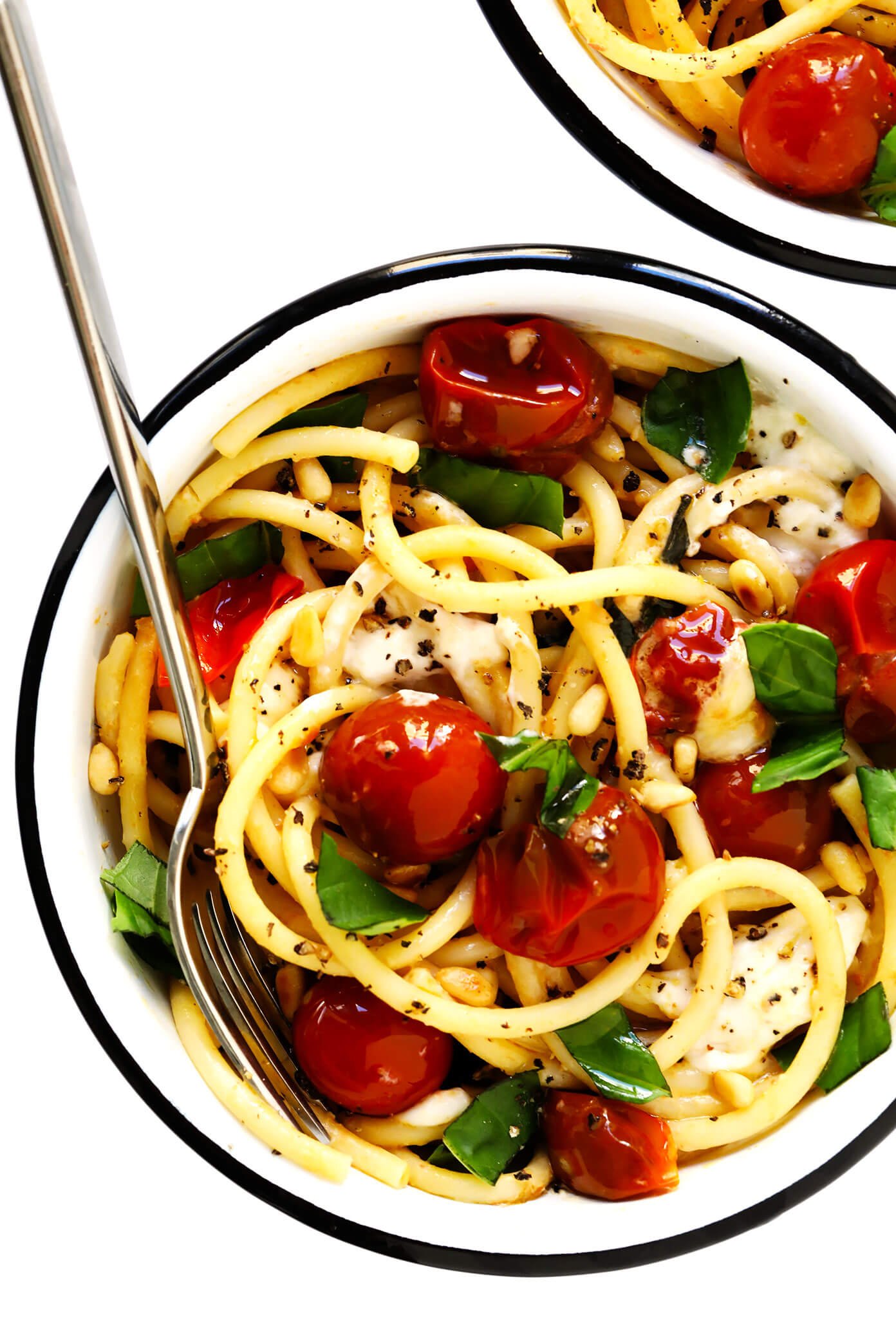 New favorite summer pasta, right here! ♡♡♡
Like seriously, it is taking all of our willpower not to cook up a big batch of this pasta every single night of the week right now.  It is ultra-quick and easy to make with a simple list of ingredients.  But oh my goodness, it is outrageously good.
We're talkin' lots of the summer's best cherry tomatoes, briefly simmered with garlic and butter until they burst into a rich tomato sauce.  Then in with the sauce, we will toss a generous helping of chewy pasta (we're on a major bucatini kick this year), a few handfuls of fresh basil, and some toasty pine nuts for a bit of crunch.  But the ingredient that turns this simple pasta into a total showstopper is — of course — that burrata.  It magically melts into the most luxurious cream sauce that perfectly coats the pasta, yet still leaves a few bonus melty cheese puddles in there for you to enjoy too.  And my goodness, you guys are just going to love it.
So be sure to pick up a ball of fresh burrata at the market this week and let's make a batch together!