The BEST homemade Caesar salad recipe — full of crisp greens, toasty sourdough croutons, lots of Parm, and my all-time favorite Caesar dressing.  Feel free to add in some proteins (chicken, shrimp, salmon, etc.) or grill the lettuce too, if you'd like!
distro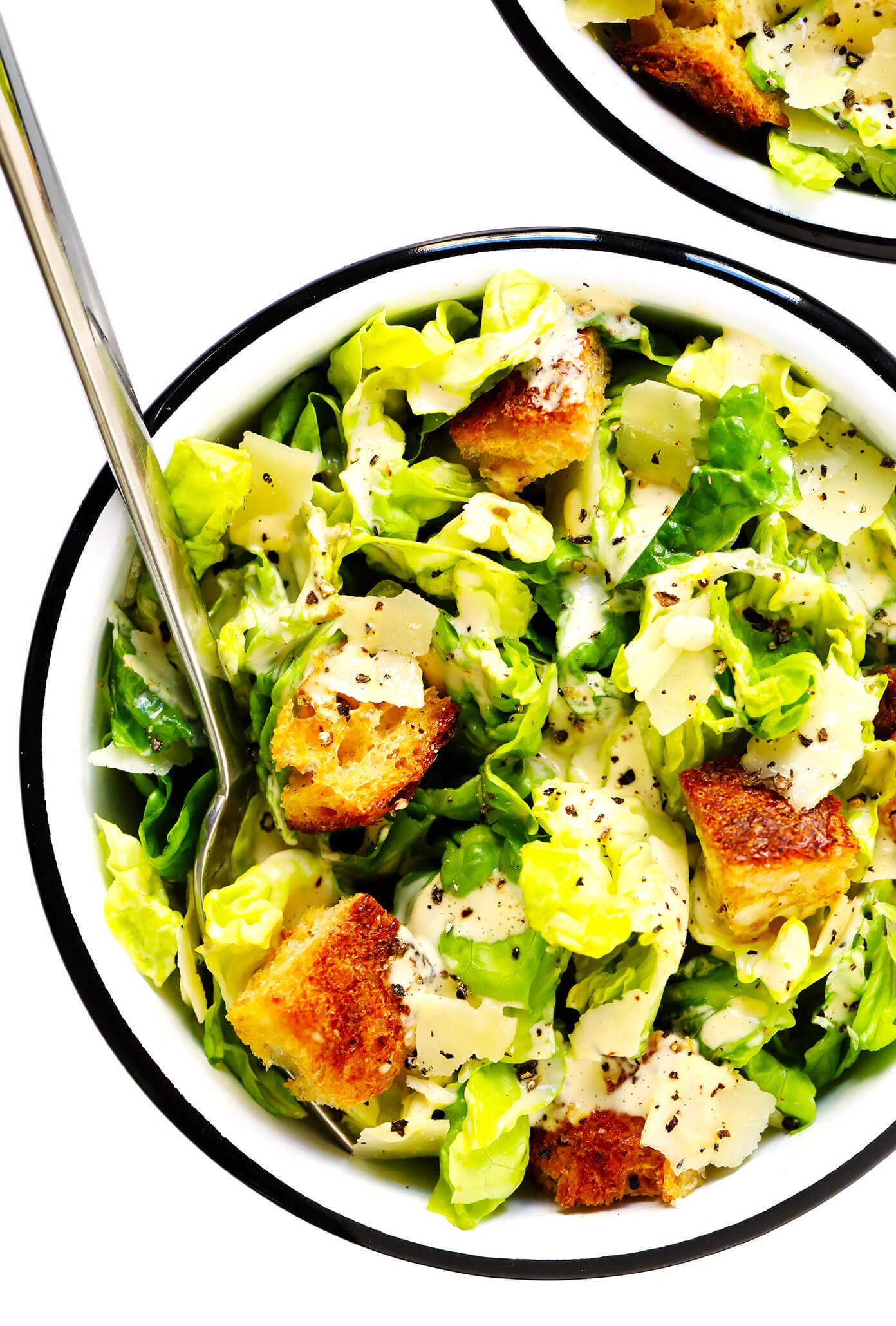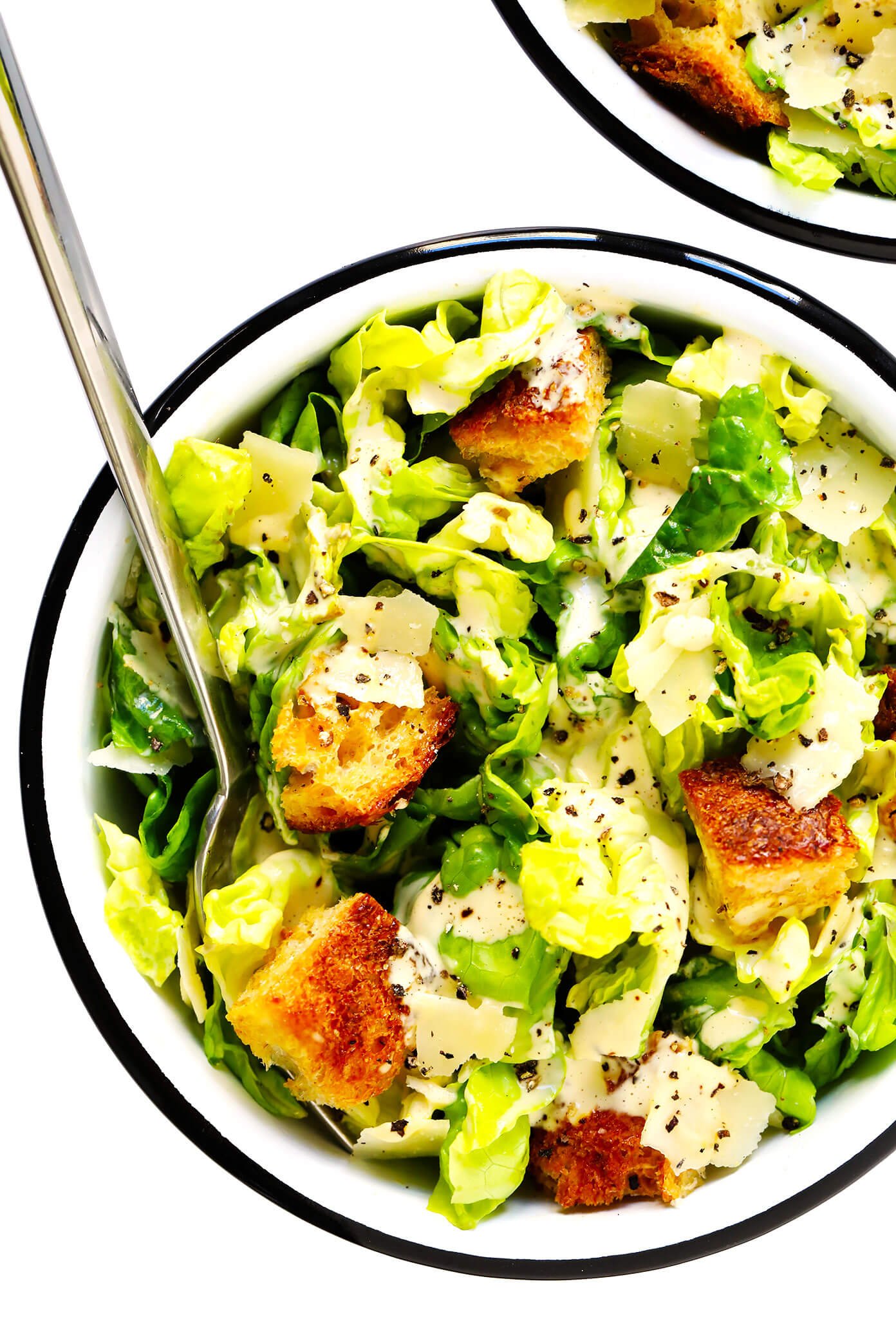 Friends, meet the Caesar salad of my dreams. ♡♡♡
It's made with my favorite Caesar salad dressing that I shared with you all earlier this week, which is packed with a bold blend of the creamy, savory, umami flavors that we know and love in Caesar dressing (including anchovies, which yes, I consider a must).  Then I'm also going to insist that we grab a loaf of crusty bread (we're partial to sourdough in our house) and invest an extra 10 minutes of prep time to make a batch of homemade croutons, which I promise will taste a million times better than store-bought croutons and instantly elevate your Caesar game.  Chop up a big bowl of crisp Romaine and give everything a good toss.  (Or serve the leaves whole, as Chef Caesar reportedly did back in the day.)  Add a generous sprinkle of shaved Parmesan and cracked black pepper on top.
Then enjoy, enjoy, enjoy.
Oh my goodness, this is seriously one of those recipes that I could eat every day for the rest of my life and never grow tired of.  We love and make it on constant repeat in our house — either served on its own as a simple side salad, or combined with a protein (such as salmon or chicken) to create more of a main dish.  And it is such a winner every single time.
If you love Caesar salads as much as I do, you've gotta give it a try. ♡