My all-time favorite classic Caesar Dressing recipe — quick and easy to make, full of the best creamy, savory, umami flavors, and downright irresistible on a Caesar salad.
avantis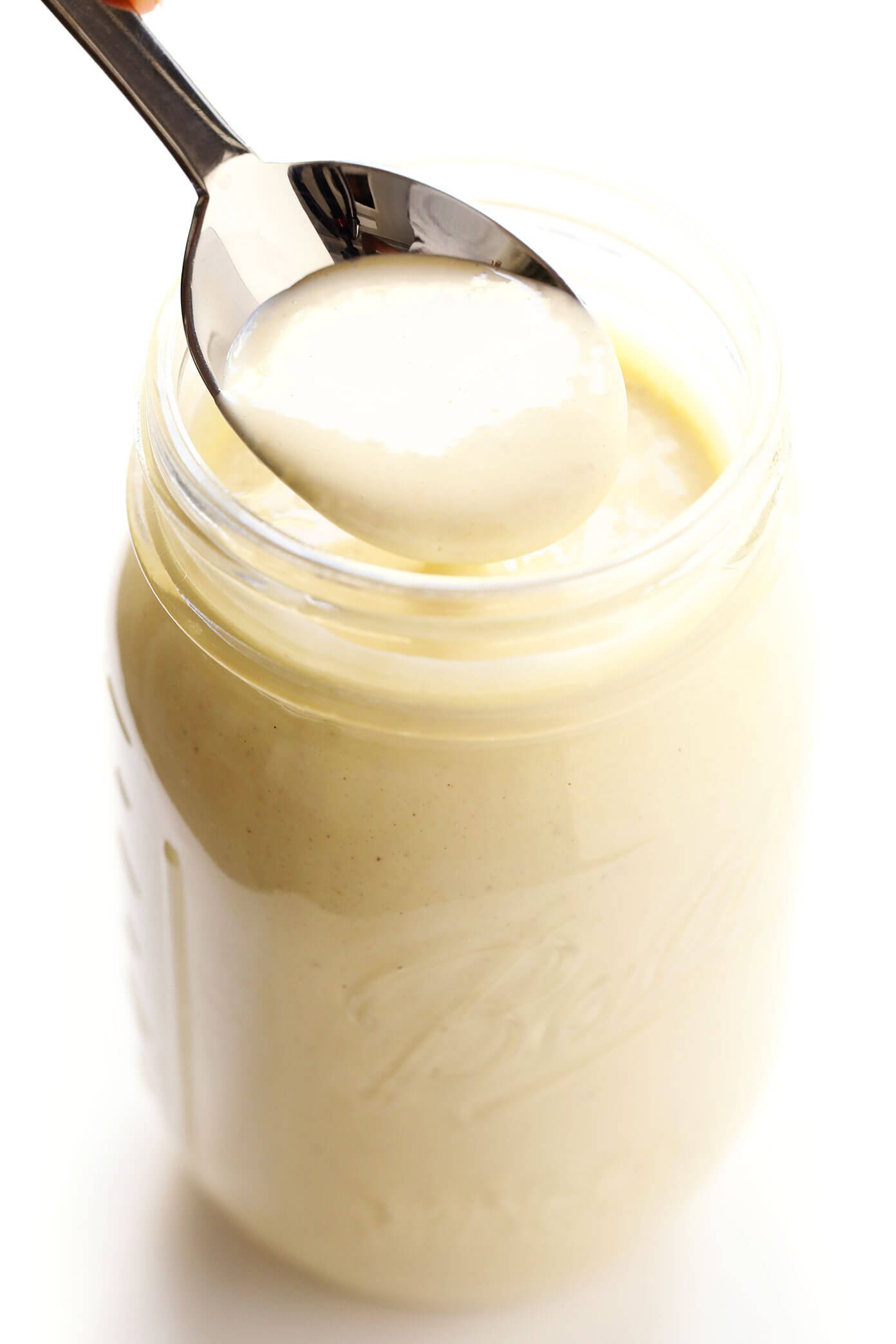 Raise your hand if you love Caesar salads as much as I do! ♡♡♡
Well for all of you Caesar-obsessed kindred spirits out there, get ready to bookmark today's recipe.  Because the classic Caesar dressing recipe that I have to share with you today is my hands-down fave.
I tend to get on a bit of a soapbox when it comes to Caesar salad, because far too many of the Caesar dressings I have tried over the years taste like creamy, watered-down, halfhearted versions of the real deal — which simply will not do!  A really great Caesar should be unapologetically packed with bold umami flavors.  We're talking whole anchovies (yes, they are the essential starring ingredient in modern Caesar dressing and cannot be missed), raw egg yolks (also traditional, but I've included alternatives below if needed), spicy raw garlic, tangy Dijon, salty Parmesan, freshly-squeezed lemon juice, a generous seasoning of sea salt and black pepper, and of course, lots of good-quality olive oil.
This, my friends, is the dream team of ingredients when it comes to making a great modern Caesar dressing.  And when blended together into a creamy emulsion and then tossed with crisp Romaine lettuce, crunchy sourdough croutons, and an extra sprinkle of Parm and black pepper — well, if you ask me, salad doesn't just get any better than this!
The good news for all of us is that this homemade Caesar dressing recipe is easy to whip up in just a few minutes.  So grab those anchovies (yes! you can do it!), and let's make a batch together. ♡