My favorite method for how to bake sweet potatoes in the oven that are perfectly crispy on the outside and soft on the inside.  Plus lots of ideas for fun baked sweet potato toppings too!
distro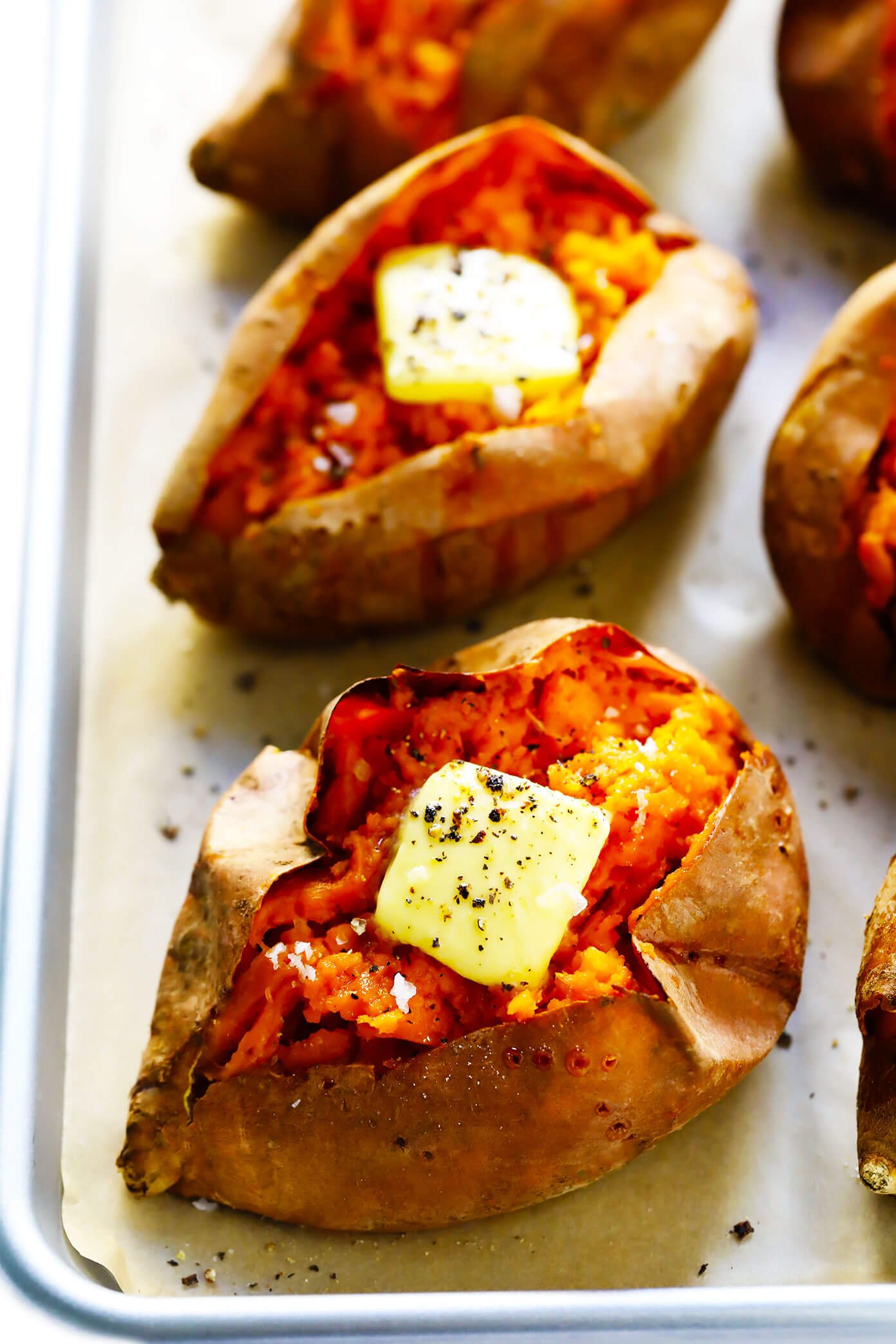 Thousands of you have made and loved my recipe for the best baked potatoes.  So today, I figured it was high time to follow up with a new recipe for…
…the best baked sweet potatoes! ♡
We are maaajor sweet potato fans here in our house, and love adding them to everything from tacos, soups, salads, curries, casseroles, and more.  But one of our favorite ways to enjoy this vibrant, nutrient-rich, delicious root veggie is by simply baking it up in the oven solo.  Baked sweet potatoes can function as the perfect simple side dish, especially when we happen to be grilling or making a big entrée green salad or serving main dishes that are more on the savory side.  Or of course, baked sweet potatoes can also hold their own as the stars of a meal, especially when they are piled high with fun toppings.  (I've included lots of ideas for you below!)
Best of all, baked sweet potatoes are incredibly simple to make in the oven.  And with a few simple tricks, they can be perfectly crispy on the outside, soft and tender on the inside, and insanely good.  Here's how we bake sweet potatoes in our house!