This basic sticky sushi rice recipe is easy to make in a rice cooker, Instant Pot, or on the stovetop.  Perfect for making sushi, poke bowls, onigiri and more!
distro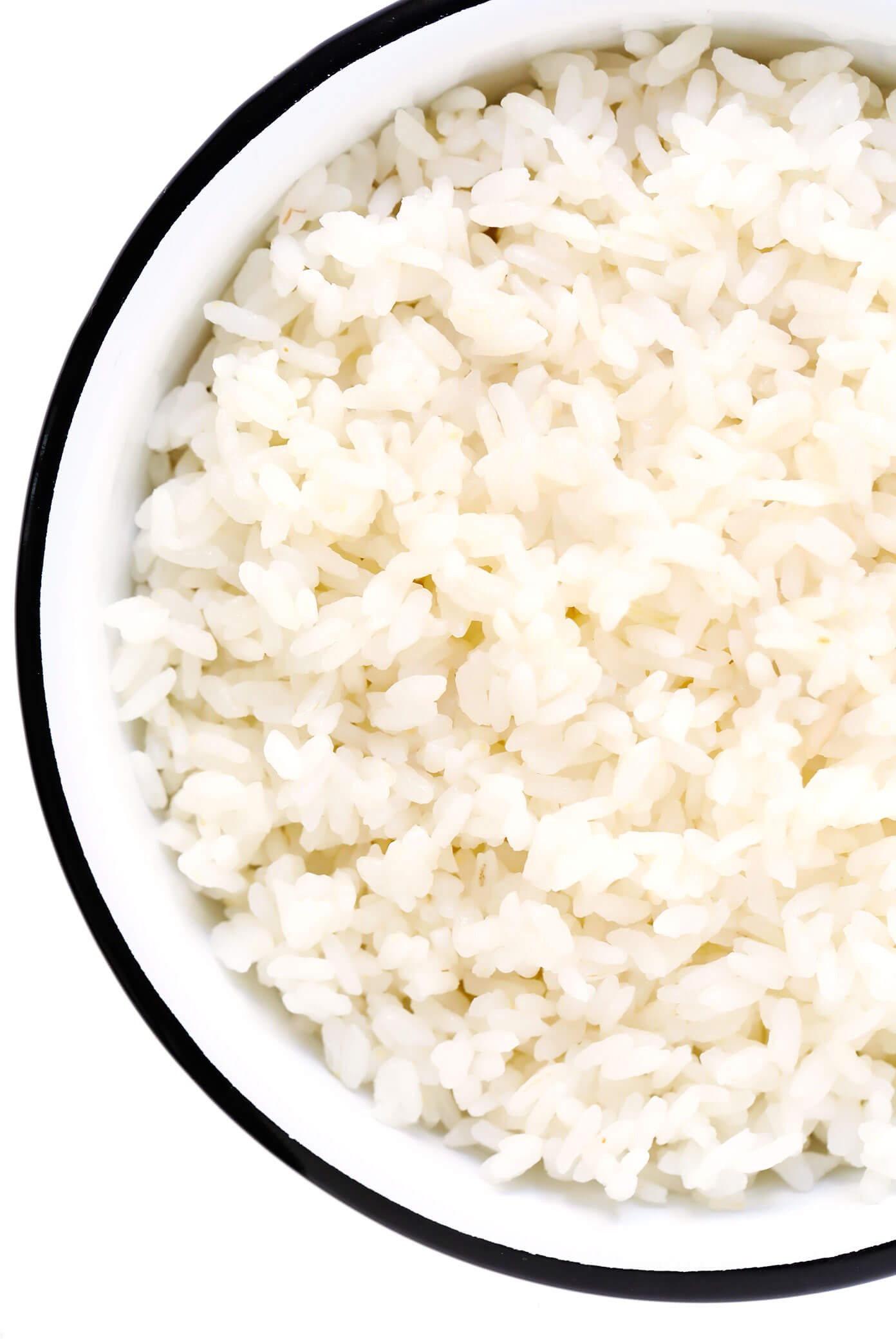 Get ready, friends, because we're learning how to make sushi this week!! ♡
I've been looking forward to this series of posts for awhile now.  But before we dive into a full tutorial on how to make my favorite easy maki rolls, there's an essential first step that we all need to master first — how to make sushi rice.
This classic vinegared ("sushi" literally means "sour-tasting" in Japanese), firm, sticky, short-grain white rice is the foundation for all sushi.  And, at least in my opinion, it's one of the main factors that separates the so-so sushi from the stellar sushi.  The good news for us is that excellent sushi rice is quite easy to make at home in either a rice cooker, pressure cooker or on the stovetop.  And all you need to make it are five basic ingredients!
I admittedly go the non-traditional route and just use a basic mixing bowl and spatula for the rice-folding process, which is a method that has always works just fine for us.  But if you would like to make your sushi rice the traditional Japanese way, I have included options below for how to use a wooden hangiri, rice paddle and a fan to fold and cool your sushi.  Whichever method you choose, the end result will be a delicious batch of seasoned sticky rice that will work perfectly in your favorite recipe for sushi, poke bowls, onigiri and more.
So round up these basic ingredients, and let's make some sushi rice!