This fresh tomatillo salsa (salsa verde cruda) recipe is easy to make in 5 minutes with 100% raw ingredients, and it tastes refreshingly light, sweet, and full of fresh flavors!
distro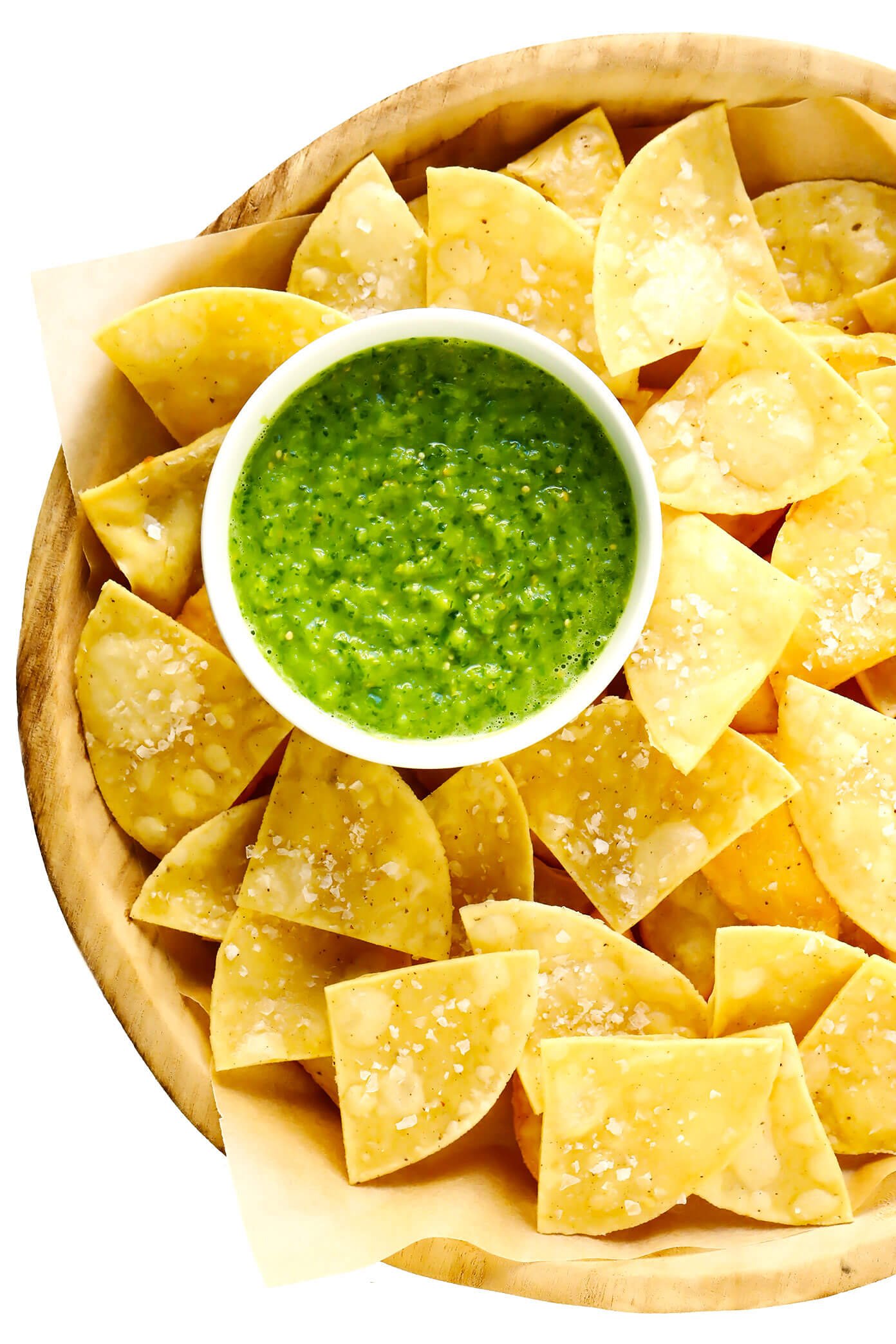 A few years ago while we ate our way around Mexico City for the first time, I fell head-over-heels in love with the city's salsa verde cruda.
As in, green salsa made completely with raw ("cruda") ingredients. ♡
By contrast to most salsas verdes that you find in the States, which are almost always made with roasted tomatillos, the raw salsas verdes that we were served in Mexico City tasted ultra-light and sweet and refreshing.  Lucky for us, salsa verde cruda was served at almost every restaurant that we visited.  But our hands-down favorite was the salsa verde from Contramar.
I actually bought a copy of Chef Gabriela Cámara's cookbook after our meal just so that I could learn how to make this salsa when we went home.  As it turns out, her recipe is incredibly simple.  But it does include one fun trick to make the texture of this salsa even more light and crisp — adding in a bit of lettuce!  We made a batch of it this week with and without the lettuce and can vouch that it really does make a lovely difference.  And when served up with a batch of salty tortilla chips (or drizzled on tacos, burgers, kabobs, french fries, you name it), I'm telling you, this vibrant salsa verde is downright irresistible.
So bring home a bag of fresh tomatillos, and let's blend up a quick batch together!