This creamy peanut chipotle salsa recipe is quick and easy to make, and full of the most irresistible savory, smoky and sweet flavors.  Serve as a dip, sauce, or whatever sounds good!
avantis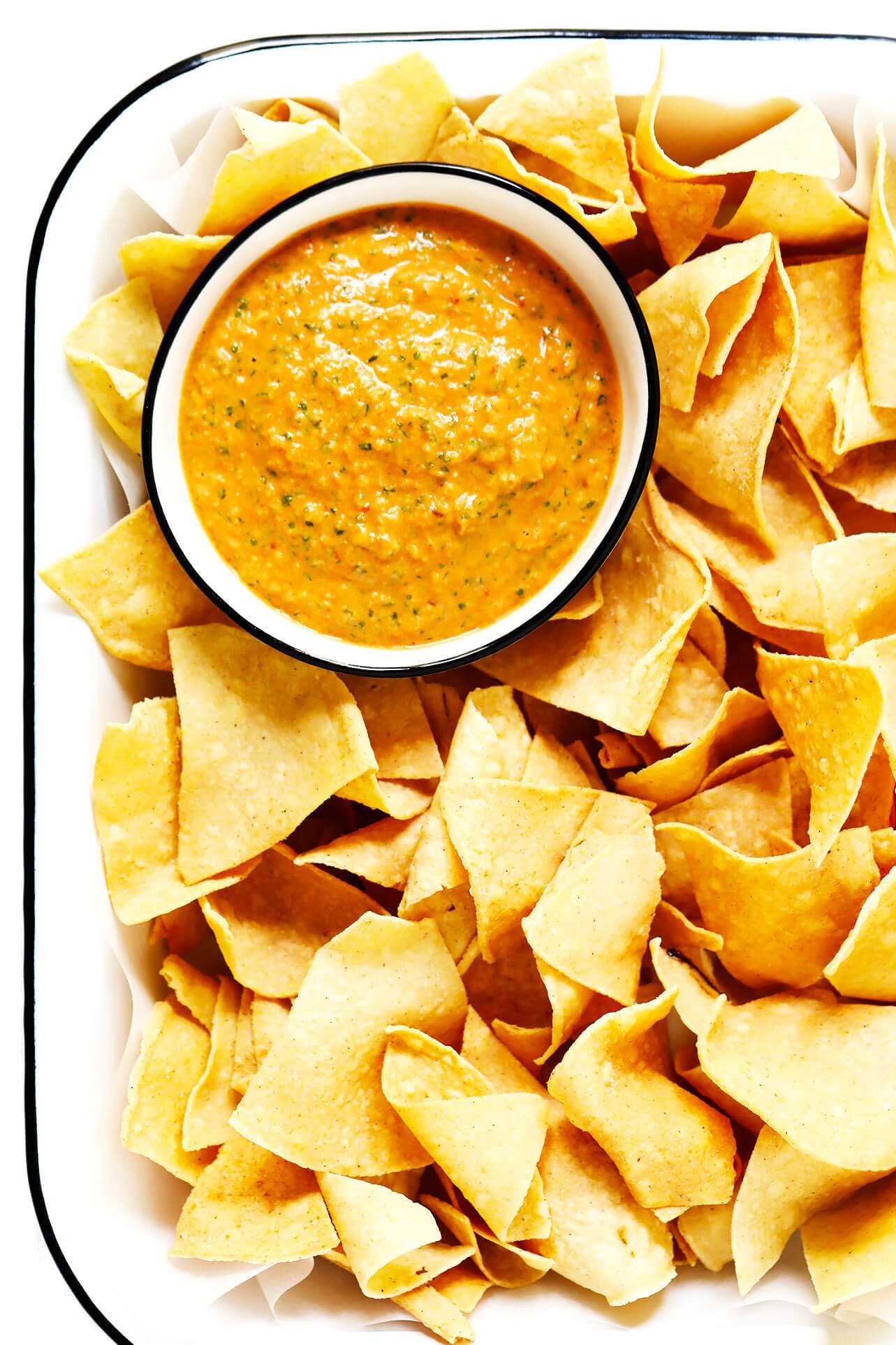 Fellow salsa lovers, I have a new one for you to try today.
And yes, it includes peanuts! ♡♡♡
This one is a bit of a cross between salsa macha (a traditional chile peanut sauce from Veracruz) and my favorite everyday red salsa recipe.  It's made with a standard base of tomatoes (I use canned), onion, cilantro, garlic, lime juice, cumin and a hint of oregano.  But then there's also a generous scoop of natural peanut butter added in, which adds the most intriguing je ne se quoi depth of sweet nutty flavor and creaminess to this salsa, and pairs perfectly with the cilantro and lime.  Then when combined with the smokiness and subtle heat from a chipotle pepper in adobo, whew, you guys — this salsa is downright irresistible.
It's also super quick and easy to whip up in the food processor or blender.  And while we have mostly just been enjoying it with tortilla chips (and the occasional margs, for happy hour), this salsa can also be used a million different ways as well!  It works great as a dip for fries, chips, crackers, veggie sticks, or any of your other favorite dippers.  Or it can also be used as a sauce for your favorite tacos, burgers, kabobs, baked potatoes, roasted veggies and more.  The flavors are so well-balanced here that it's a super versatile salsa that you can serve with just about anything.
So if you're looking to mix things up from the usual red or green salsa routine, grab some peanut butter (or you could also use other favorite nut butters) and give this recipe a try!