This Lemony Lentil Soup recipe is full of the best bright and zesty flavors, it's naturally gluten-free and vegan, and it's easy to make in the Instant Pot, Crock-Pot or on the stovetop.
distro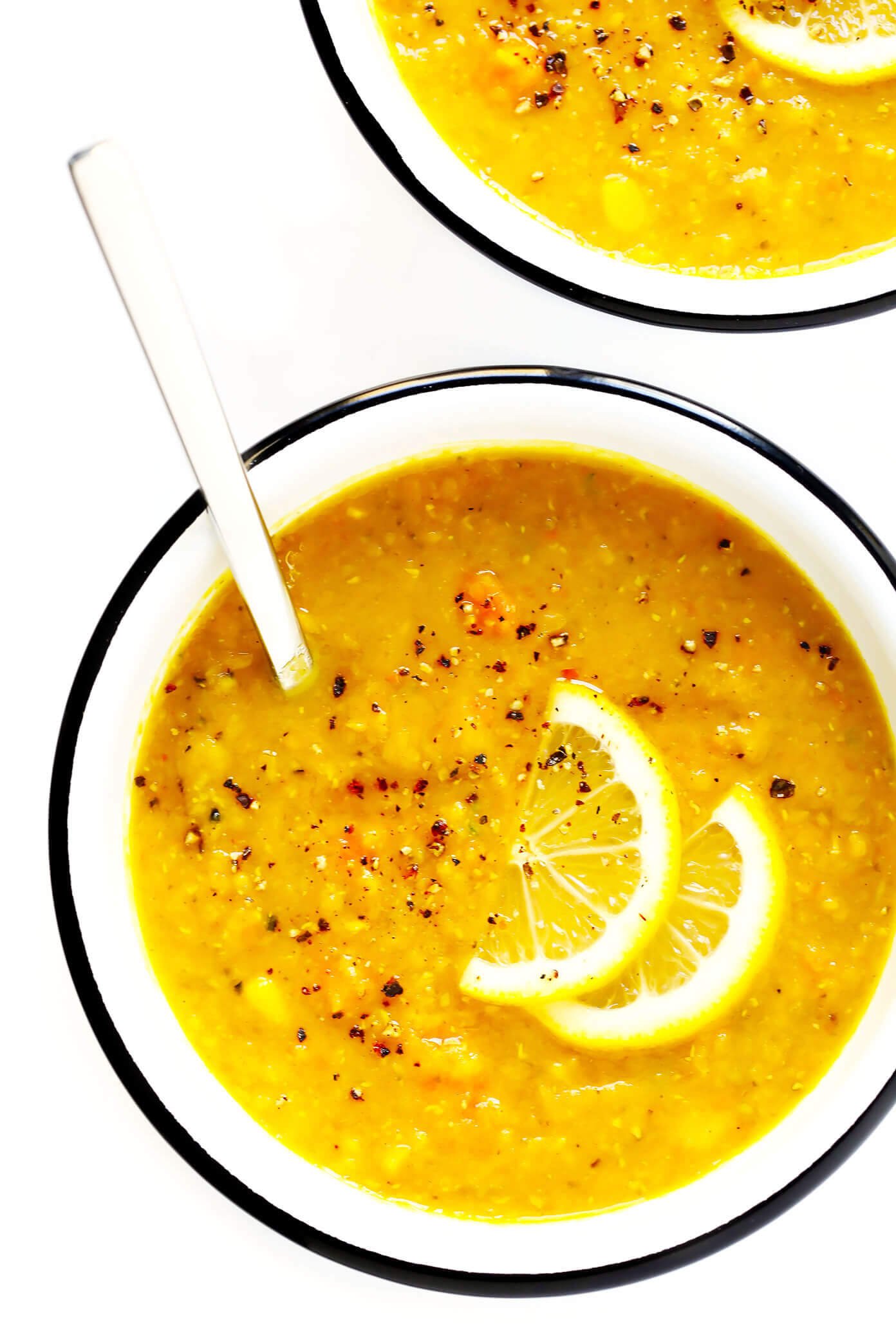 Who's ready for a light and refreshing bowl of lemony lentil soup? ♡
A record number of you all have been making (and loving!) this lentil soup recipe while we have all been staying at home these past few months.  So for any of you who have yet to give it a try — or any of you who may be searching for ways to use up all of those lentils stockpiled in your pantry — I thought I would bump this recipe back to the top of the blog for everyone to enjoy!
Quite simply, this is my all-time favorite lentil soup recipe.  It was inspired by our favorite Middle Eastern café back in our old neighborhood in Kansas City, whose famous lentil soup I ordered approximately one million times over the years and missed like crazy once we moved away from the city.  So I set to work a few years ago trying to recreate it, and I think that I came really close here!
The recipe itself is actually quite simple.  Red lentils are simmered until softened and combined with a simple mix of veggies, spices and lots of lemon juice to brighten things up.  But the restaurant version of the soup also featured two signature ingredients — corn and a pinch of saffron — which add the perfect hint of sweetness that make this soup perfectly-balanced and just lovely. ♡  Barclay and I turn to this soup often because it's easy to make and full of feel-good ingredients.  But most of all, we just love it because it's crazy-good and will forever remind us of home.
If you haven't tried it yet, I can't recommend this one enough!