These zesty roasted sweet potato tacos are made with refried black beans, fresh avocado, lime crema, and your choice of toppings.  They're easy to make, naturally vegan and gluten-free, and so delicious!
distro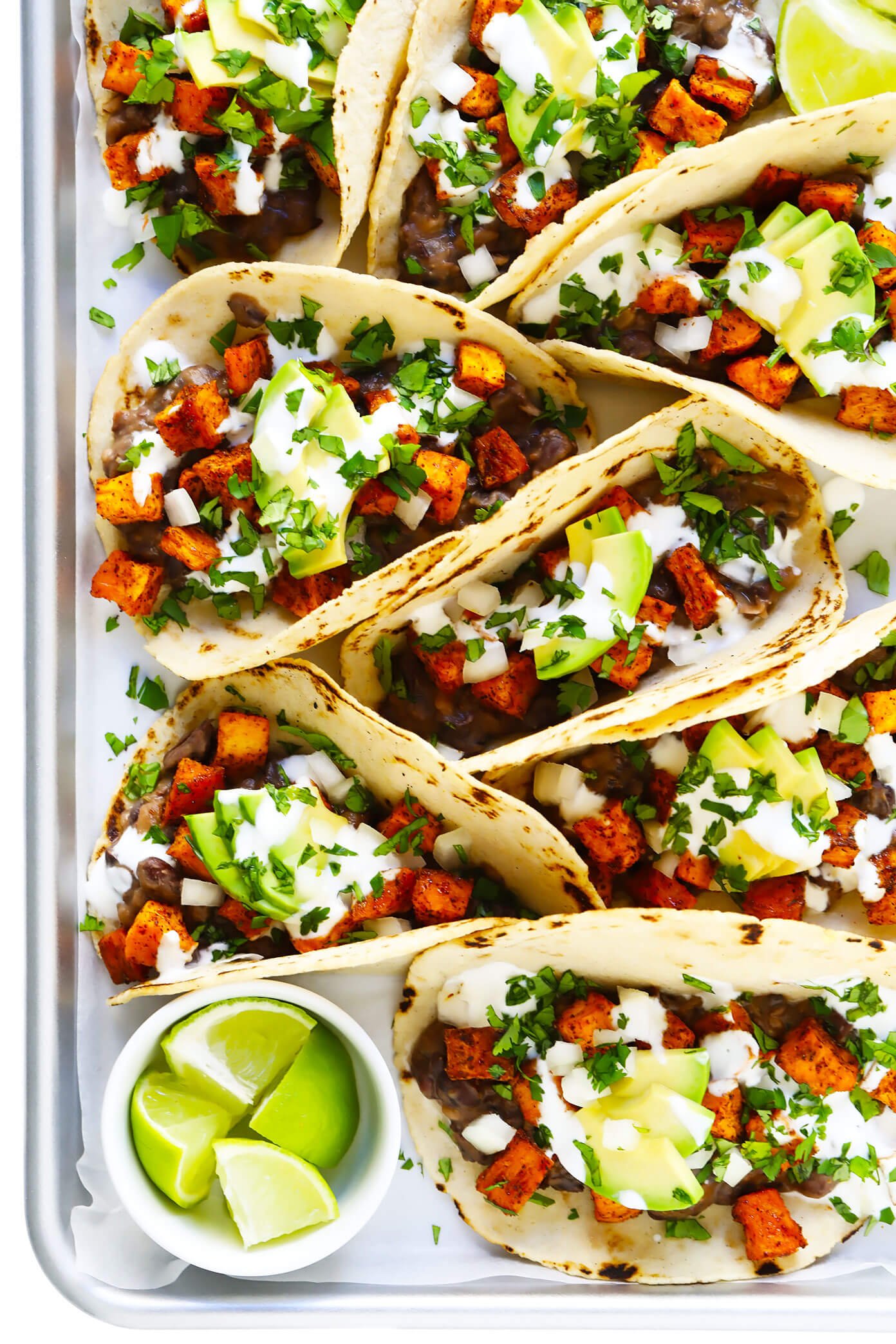 Happy Taco Tuesday, friends! ♡
Thanks to our latest obsession with making homemade corn and flour tortillas, there have been even more tacos than usual happening in our kitchen during these past two months of staying at home.  We've made multiple batches of the shrimp tacos that I shared earlier this month, barbacoa tacos, fish tacos, roasted cauliflower tacos and more.  But our latest fave is this simple vegetarian tacos recipe that we have been making on repeat — these roasted sweet potato tacos.
They're easy to make with a batch of roasted sweet potatoes (tossed in my favorite zesty taco seasoning), refried beans (made with black instead of pinto beans), lots of fresh avocado (always), and a street-taco-style sprinkling of chopped onion and cilantro.  We also drizzled ours with a quick lime crema, but you're welcome to just stick with plain lime wedges if you would like to make these tacos vegan.  And of course, if you have the time, I also highly recommend serving these up on freshly-made corn tortillas.  Yum!!
I think you're going to love them.  Let's make a batch!