This homemade corn tortilla recipe is easy to make with 3 ingredients and yields the most delicious, soft, foldable, and naturally gluten-free corn tortillas.
distro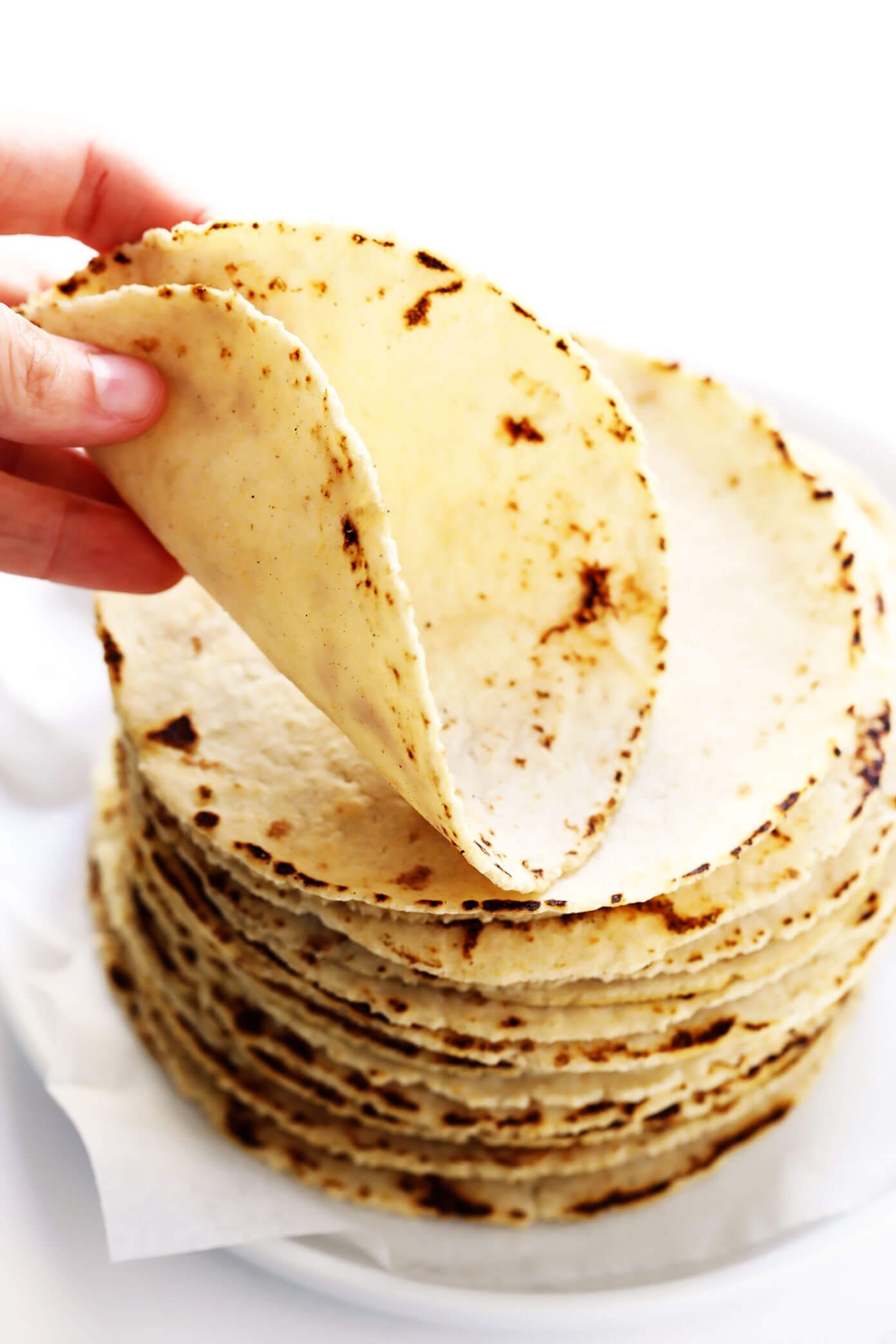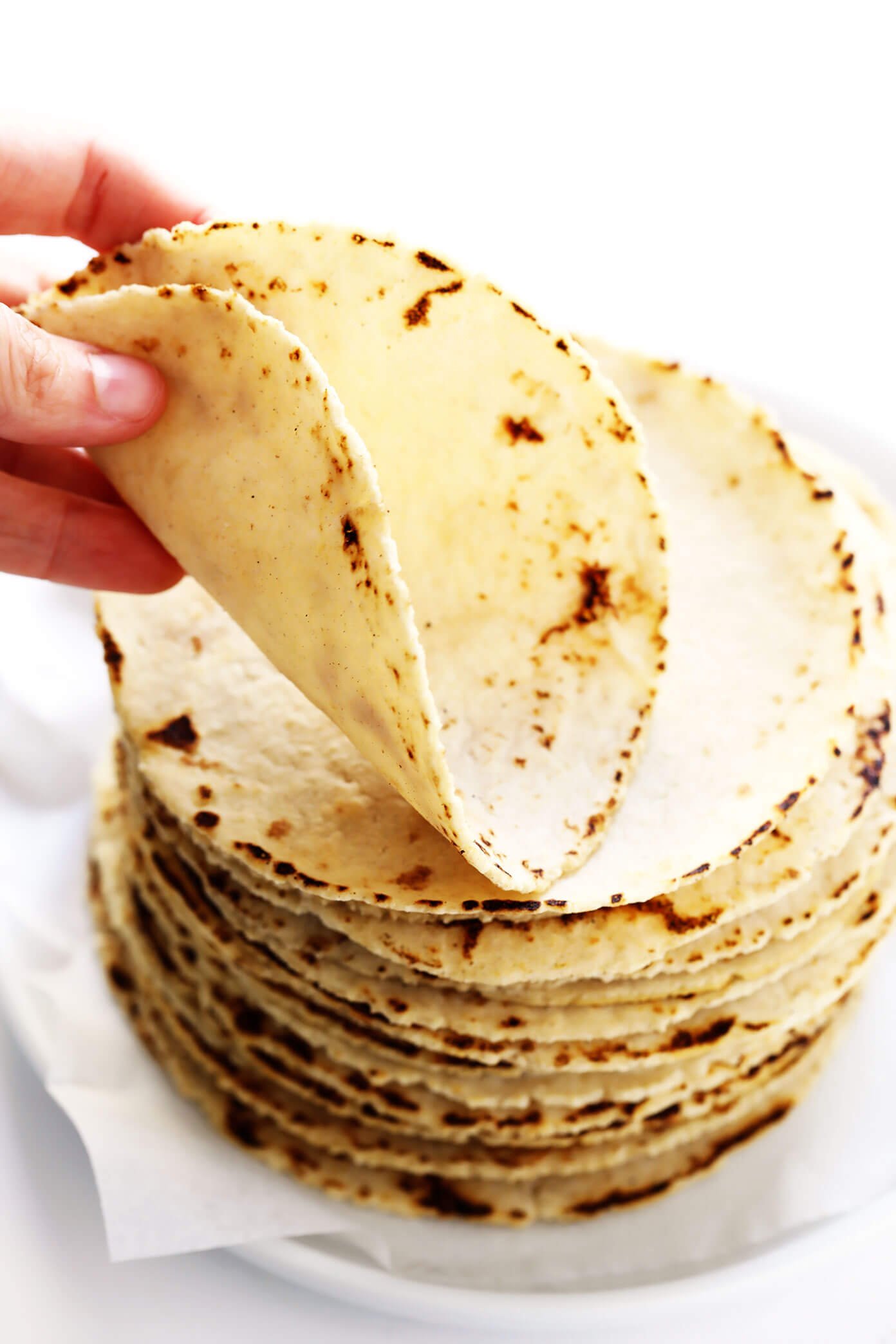 After learning how to make homemade flour tortillas earlier this month, it's time to learn how to make their famous (and naturally gluten-free!) counterparts…
…homemade corn tortillas! ♡
These traditional Mexican-style corn tortillas are easy to make with just 3 ingredients, they are naturally gluten-free, and full of the yummiest toasted corn flavors.  But in my opinion, the best thing about fresh homemade corn tortillas is that they are legit-easy to roll and fold!!  No cracking, breaking, or complicated re-warming instructions required here.  These freshly-made corn tortillas are soft and pliable and will fold up beautifully into your favorite tacos or enchiladas.  Or, of course, you can fry any of the leftovers to make tortilla chips, chilaquiles, nachos and more!
I've also included tips below for how to roll out these guys out without a tortilla press, if you do not have one.  But I will say that a tortilla press is incredibly helpful when making corn tortillas.  So if you plan to make them regularly, I think that a tortilla press is definitely worth the investment.
Alright, gather up your three ingredients and let's make some homemade tortillas together!
(more…)