This easy shrimp tacos recipe is made with zesty shrimp, cilantro lime coleslaw, sliced avocado and a spicy chipotle crema.  Kick them up a notch with homemade flour tortillas too, if you'd like!
avantis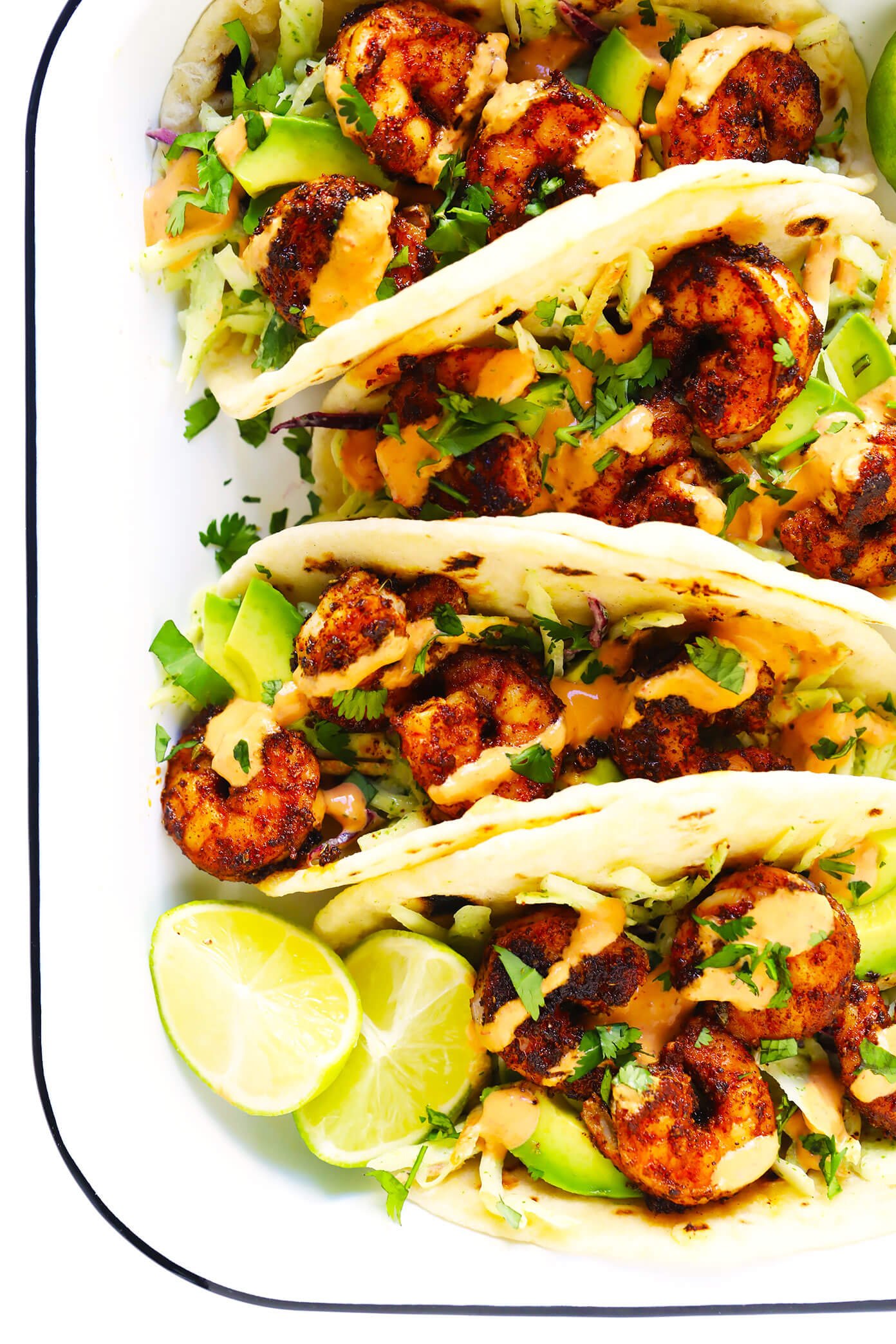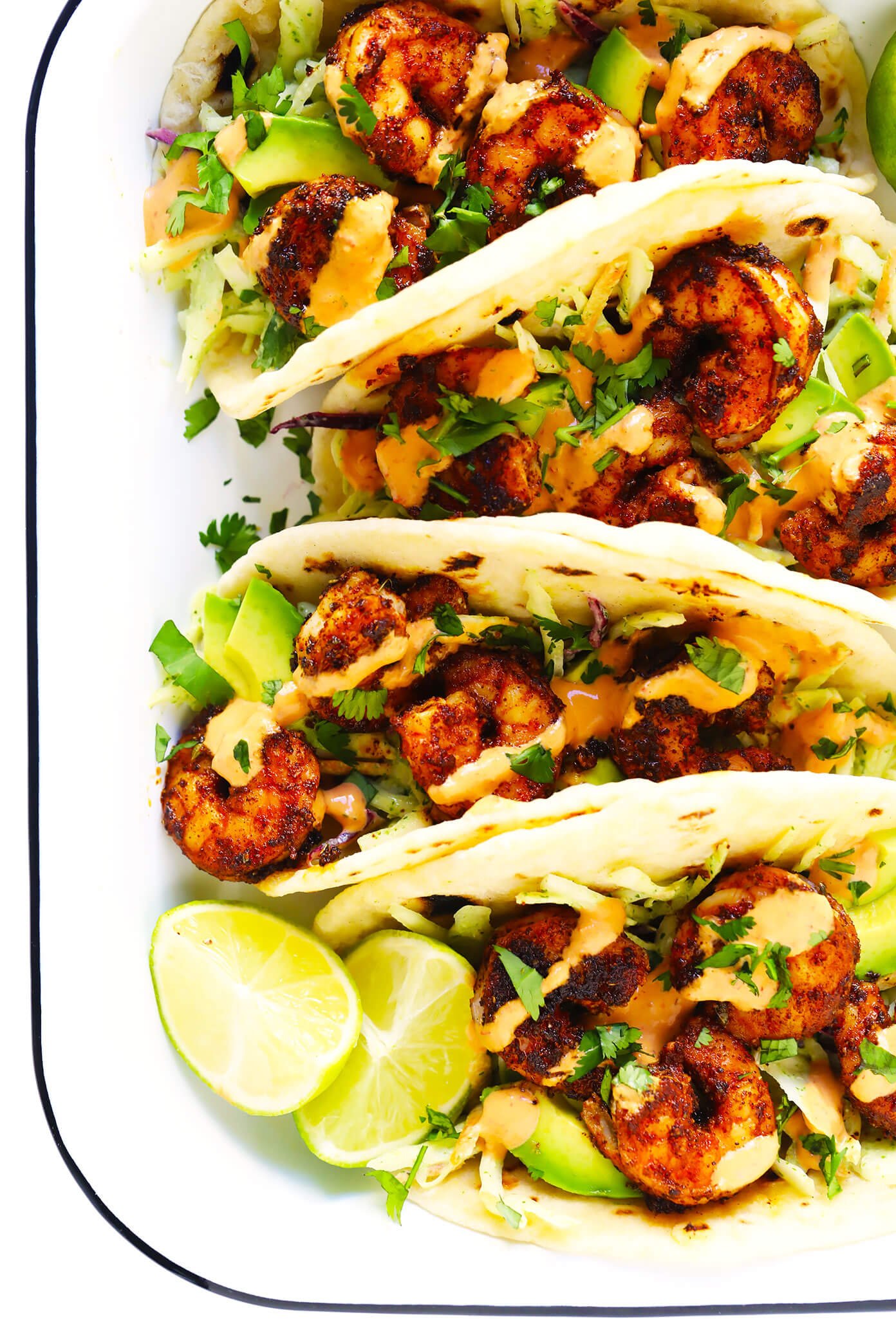 Meet the zesty shrimp tacos that we can't stop making lately. ♡
Since other proteins haven't been reliably in stock at our local grocery store these past few weeks, we've been cooking with frozen shrimp more than ever while we have been stuck at home.  And one recipe we keep craving again and again are these ultra-flavorful shrimp tacos.
They are basically just a simple riff on my favorite crispy baked fish tacos, filled with a bright and creamy cilantro lime slaw, lots of fresh avocado, a quick chipotle crema, and sprinkled with any of your favorite toppings.  But the shrimp here are what really set this recipe over the top.  They are coated in an extra-generous sprinkling of taco seasoning and then briefly cooked over high heat so that the spices are lightly charred and pack the best bold and zesty flavors.  And when loaded up together with all of the other fillings in soft tortillas — especially these amazing homemade flour tortillas that I'm currently obsessing over! — these shrimp tacos are a total, delicious win.
Here's how to make them!