My favorite homemade flour tortillas are irresistibly soft, chewy, thick, and flavorful — and easy to make with just 5 ingredients (no lard)!
avantis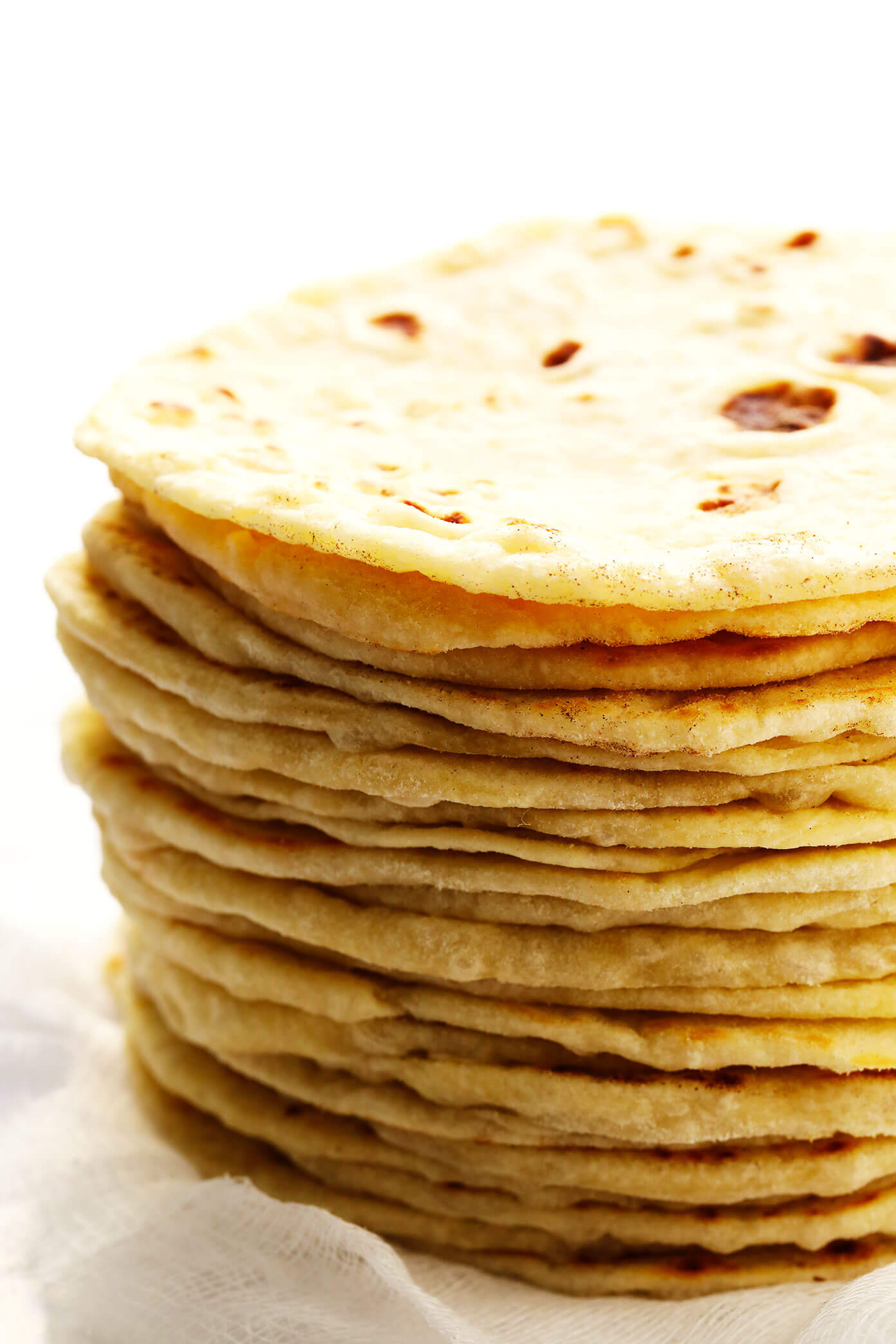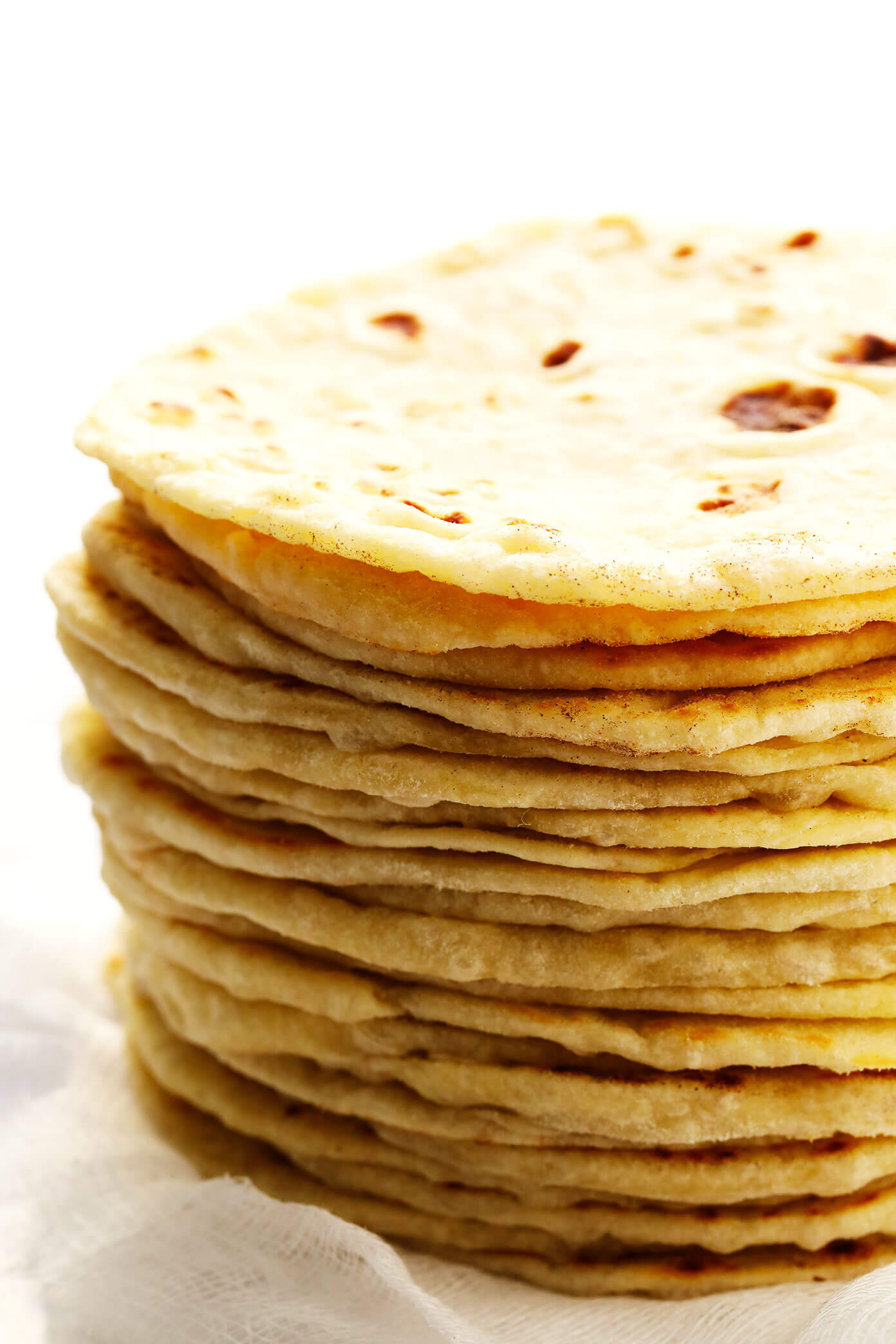 Meet my latest obsession that I sincerely hope may turn into your new obsession as well…
…homemade flour tortillas. ♡♡♡
I'm just going to tell you right now that once you go homemade with your tortillas, get ready because you're never going to want to turn back.  And why should we?!  All you need to make a batch of the most irresistible homemade flour tortillas are 5 easy everyday pantry ingredients.  All you need equipment-wise is just a mixing bowl, a sauté pan, a rolling pin.  (Or you can break out the stand mixer and/or tortilla press, if you happen to own one.)  There is zero yeast involved, nor any complicated kneading required.  All you need is a little over a half hour or so, and the most life-changing batch of soft and chewy flour tortillas will be yours to enjoy in no time.
Oh, and bonus?  I'm happy to report that this homemade flour tortilla recipe is mercifully lard- and shortening-free.  Yes yes, I know that they are the traditional ingredients often used in flour tortillas, but I never cook with either nor keep them stocked in my pantry.  And as it turns out, I've found an even better ingredient that works to achieve a satisfyingly chewy texture, that just so happens to be plant-based too.
I love to make mine extra-thick (almost bordering on na'an bread), which I highly recommend if you like your tortillas to be ultra-chewy and indulgent too.  But you can roll them out to be as thick, thin, large or small as you would like.  I've also included tips below for ingredient substitutions, if your pantry is running low and you can't make it to the store right now.  Plus tips for how to make-ahead, store and freeze these flour tortillas if you would like.
Bottom line — if you love Mexican food as much as I do, you must, must, must give these a try. ♡  I think they may just change your tortilla-loving life for good.