My favorite baked meatball recipe — it's easy to make, full of great flavor, and incredibly versatile.  Serve it with Italian marinara sauce, Swedish cream sauce, American bbq sauce and beyond!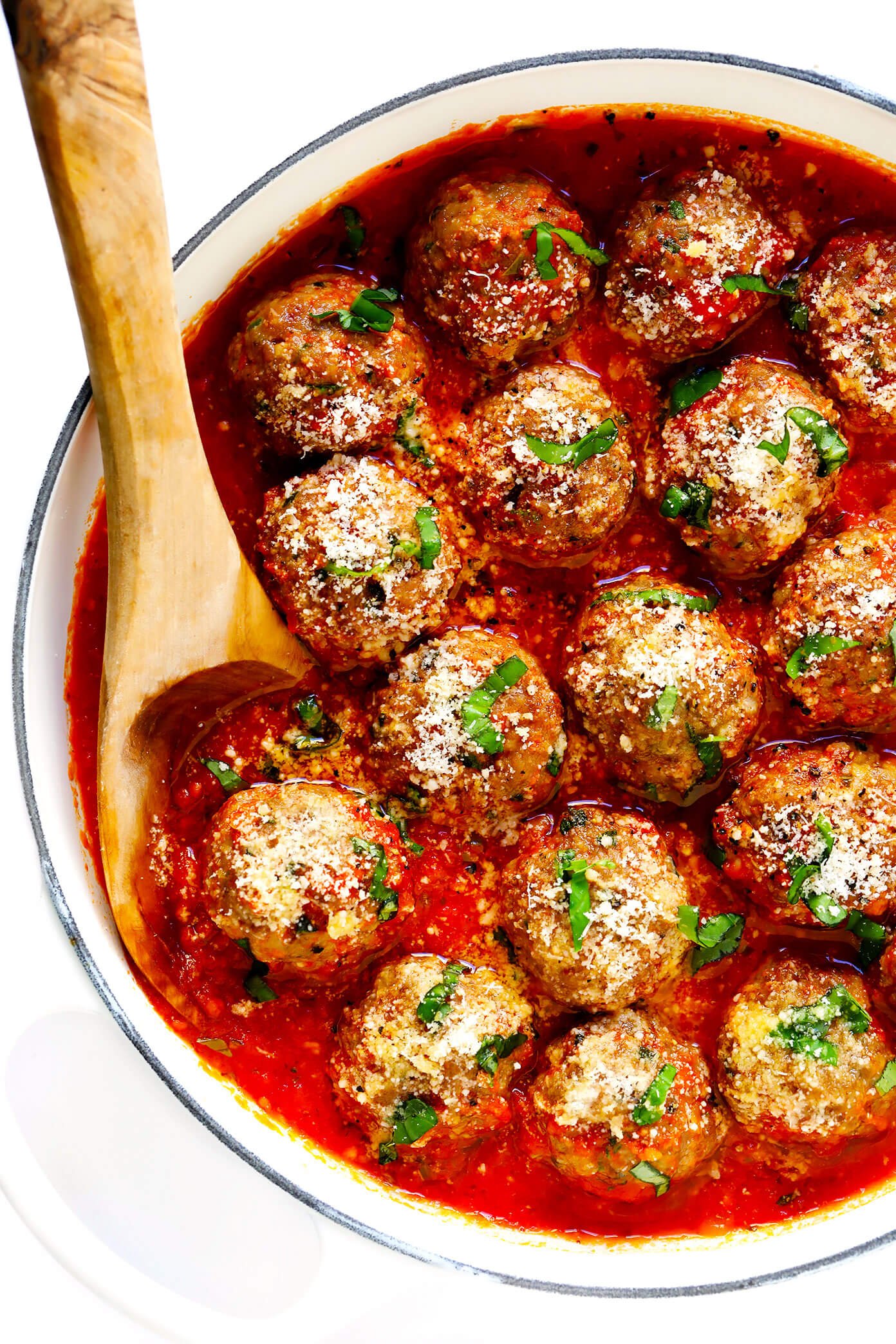 Friends, do you have a go-to recipe for amazing homemade meatballs in your repertoire?
If not, bookmark this one.  Like, seriously.  ♡
After having made who knows how many millions of meatballs in my life, I've officially landed on this easy meatball recipe as my forever favorite.  And I love it for so many reasons.
Mainly, I'm partial to this particular meatball recipe because it is BIG on flavor.  I've always considered it such a missed opportunity in life when I'm served bland and boring meatballs because, quite frankly, it's so easy to make them delicious!  So this recipe goes big on all of my favorite flavors, including a base mix of ground beef and pork (win-win), classic garlic and onion (grated to avoid chunks), lots of Parmesan (adds amazing flavor), and a generous helping of herbs and seasonings.
I also love these homemade meatballs because they are baked instead of fried, which makes them a touch healthier and also considerably easier to cook.  They can easily be made gluten-free if you would like.  They freeze beautifully for later, if you would like.  And the flavors here are versatile enough to pair with any of your favorite sauces, from Italian marinara sauce, to a Swedish cream sauce, to American BBQ sauce, to Thai curry and so much more.
Basically, this is the meatball recipe that I use for pretty much everything and it is always, always a winner.  So let's dive in and talk about how to make meatballs! (more…)