This homemade marinara sauce recipe is easy to make, naturally gluten-free and vegan, and slow-simmered with the BEST tomato, basil and garlicky flavors.
distro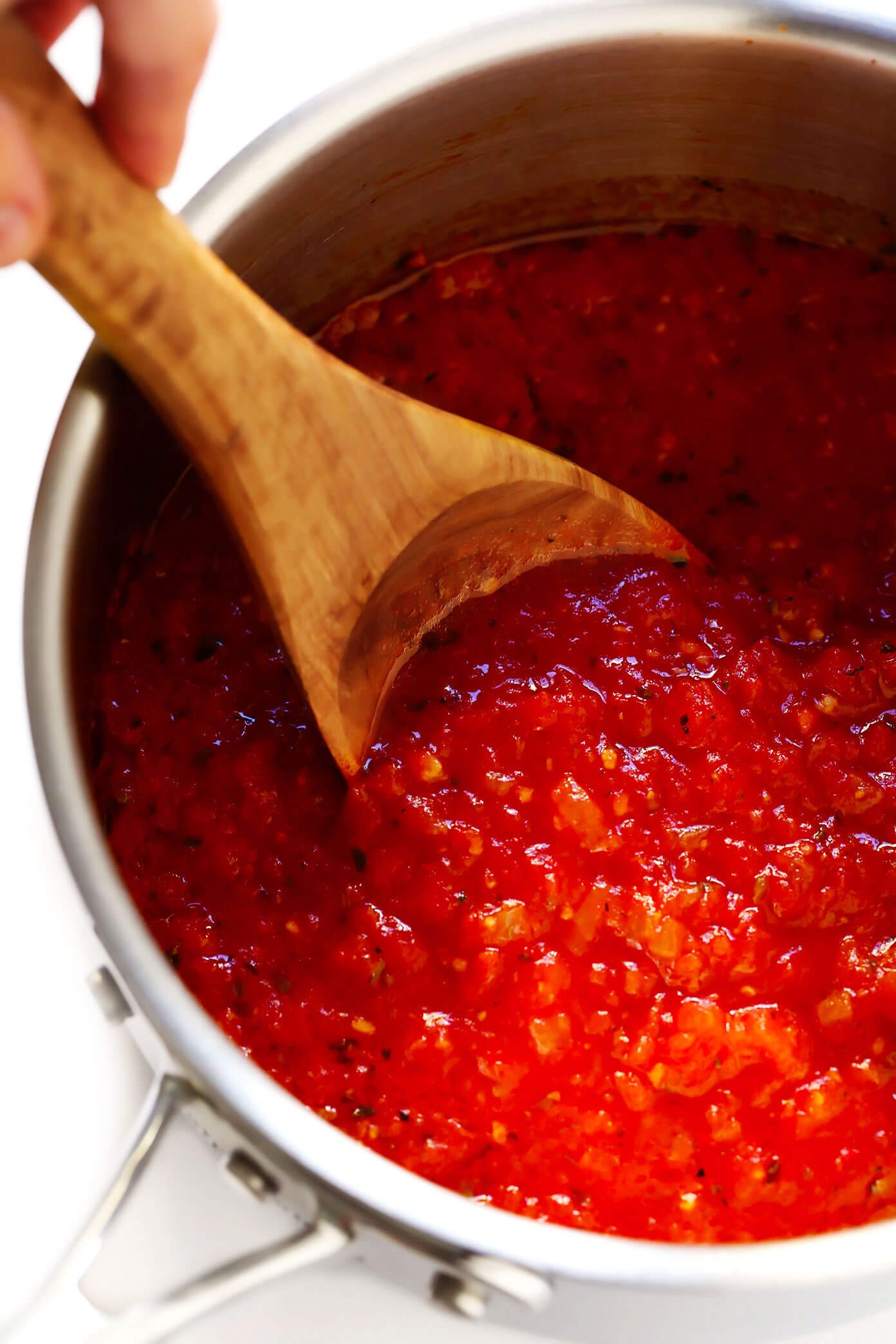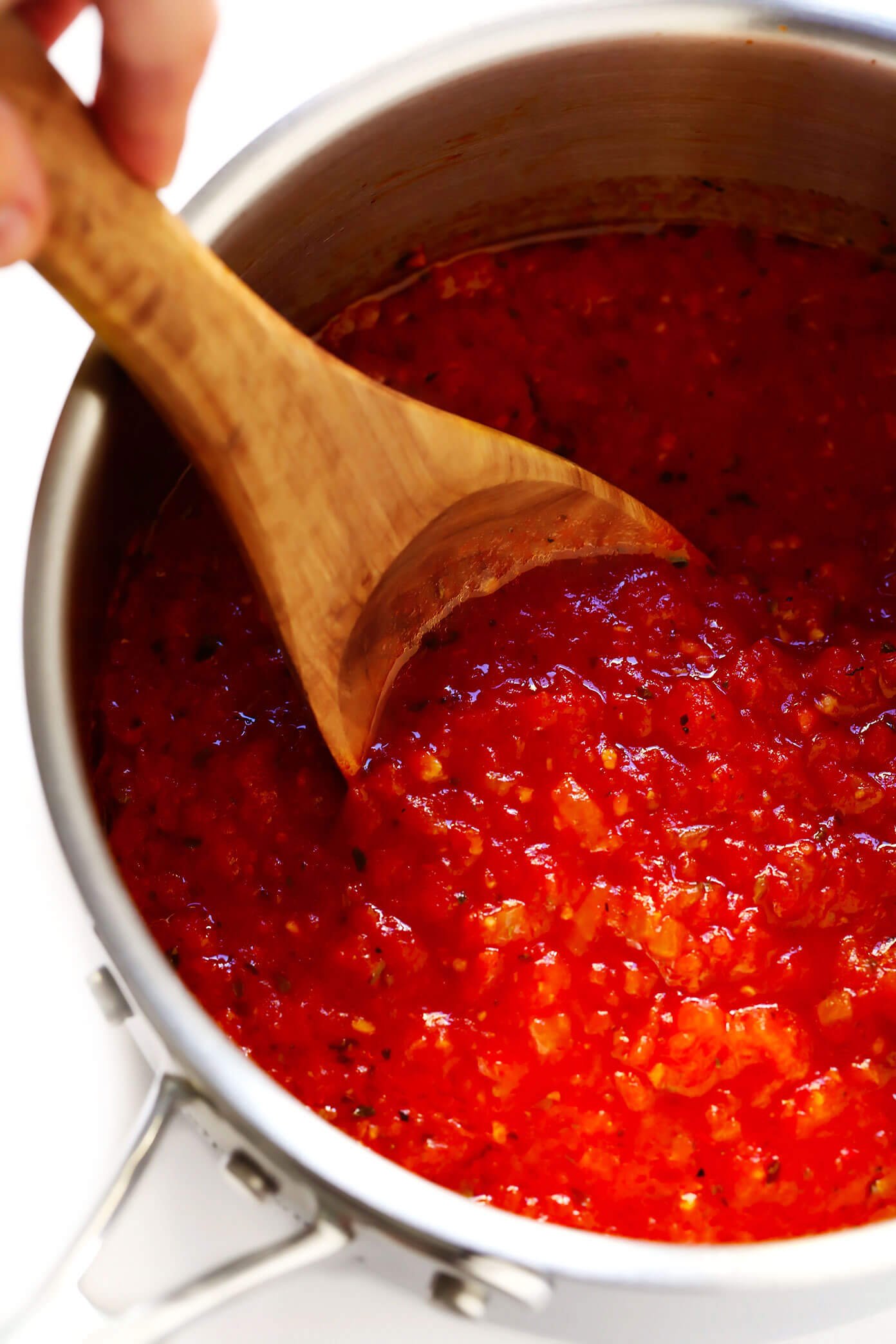 Friends, do you have an amazing homemade marinara sauce recipe in your repertoire?
If not, bookmark this one. ♡♡♡
It's the classic marinara sauce that I have made countless times over the years and it is my absolute favorite.  It's incredibly easy to make with a few classic ingredients, which also happen to be naturally gluten-free and vegan.  It's made with a blend of herbs and seasonings that perfectly compliment those slow-simmered rich tomato marinara flavors, without completely overpowering them.  It only requires about 10 minutes of active hands-on prep time, giving you time to work on the rest of dinner while the sauce simmers on the stove.  And best of all, this marinara sauce is just so incredibly nostalgic and comforting and flavorful.
Serve it up with your favorite pasta, pizza, lasagna, meatballs (new recipe coming tomorrow!), parmigiana, subs, or whatever sounds good.  And while you're at it, I also highly recommend doubling the recipe anytime you make this marinara sauce, as the leftovers keep beautifully in the fridge or freezer for later.
So many good reasons to make this marinara sauce…so let's do it!
Marinara Sauce Recipe | 1-Minute Video