This carrot cake bars recipe is easy to make, perfectly moist and lightly spiced and full of fresh carrots, and topped with the most heavenly cream cheese frosting.
distro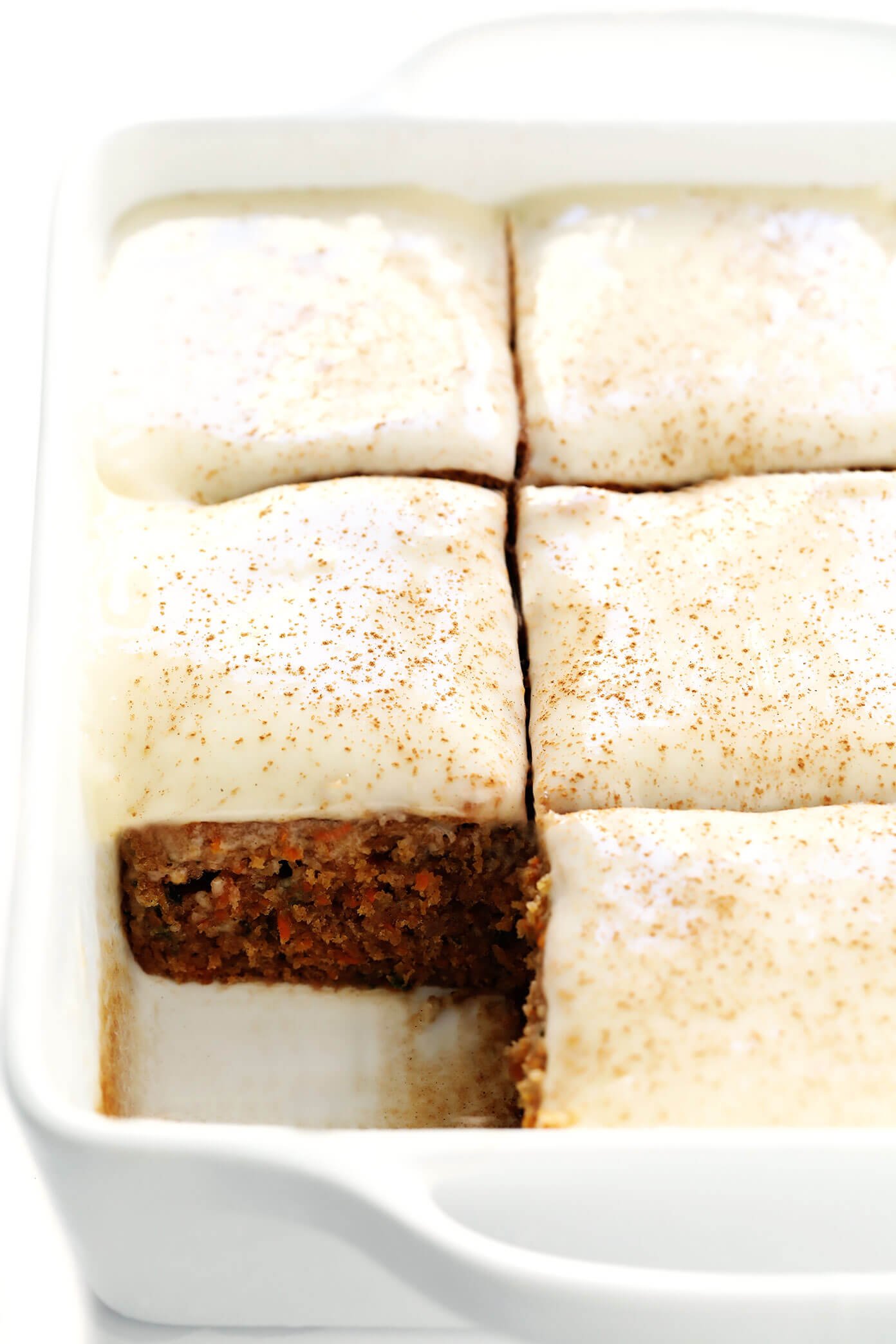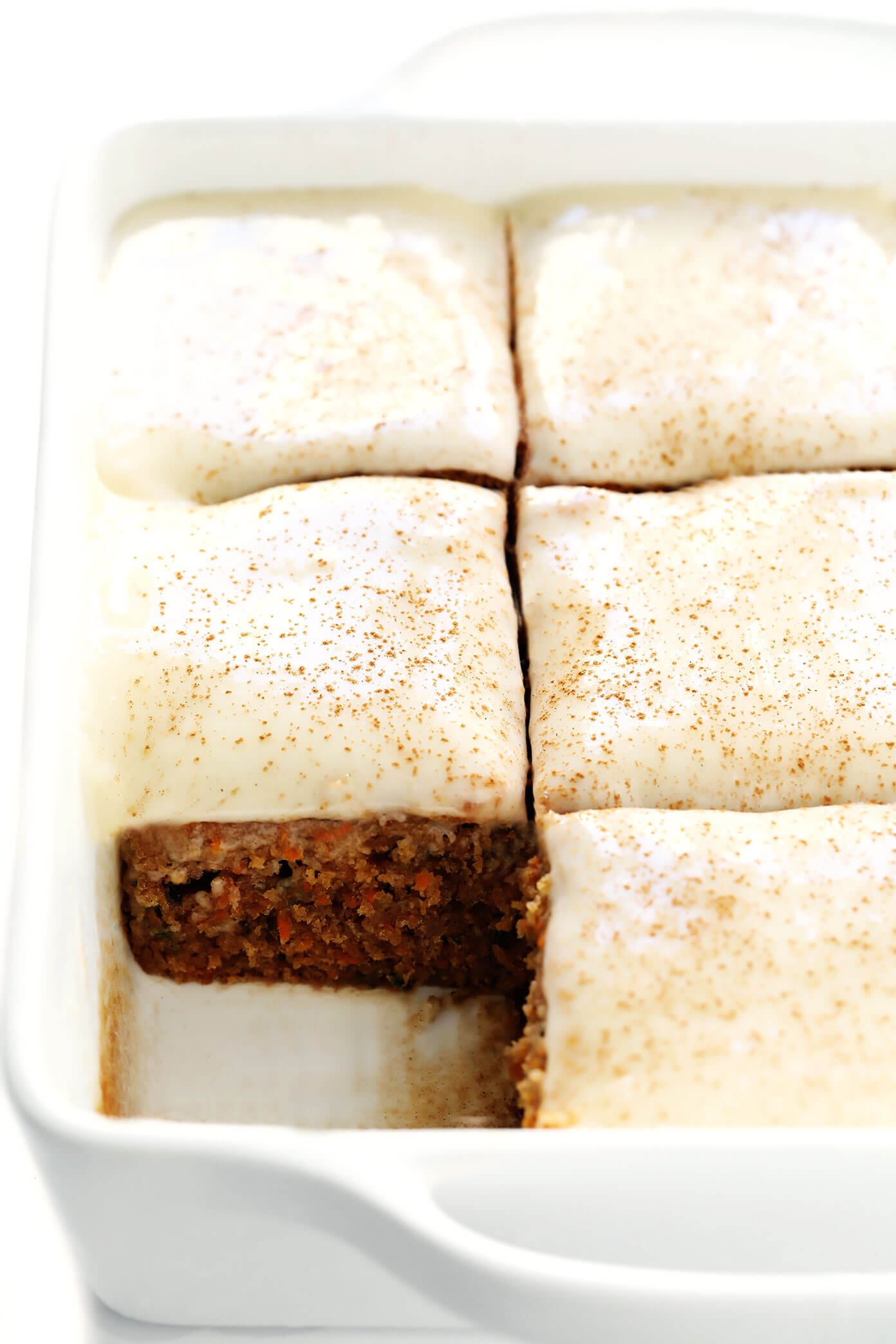 If any of you happen to be craving carrot cake for Easter this year — but mayyybe don't want to commit to a full-sized layer cake while we're all stuck at home and can't easily share with family and friends — I have the perfect alternative this year.
These carrot cake bars! ♡
I made a quick batch this weekend by halving my favorite carrot cake recipe (with a few small tweaks) and baking the bars in a 9 x 9-inch baking dish.  And they ended up being so ridiculously delicious that I thought I would snap a few quick pics to share the recipe with you today.
These carrot cake bars are made with a homemade carrot cake base that is quick and easy to make, perfectly soft and moist, made with a few simple warming spices, plus lots and lots of fresh carrots.  The bars are then topped with my favorite cream cheese frosting, which you're welcome to make as gooey or as firm as you prefer.  And together — I'm telling you — the combo is just perfection.
I highly recommend serving these carrot cake bars with a cup of strong coffee or hot tea.  And as lovely as they are for dessert, my husband and I will be the first to admit that they make for a fabulous breakfast the next day too.
So who's in for some carrot cake bars?!