My favorite no knead bread recipe is incredibly easy to make, perfectly crusty and golden on the outside, and soft and flavorful on the inside.  Two versions included — one with a traditional (overnight) rise, and one with a faster (1.5-hour) rise.
distro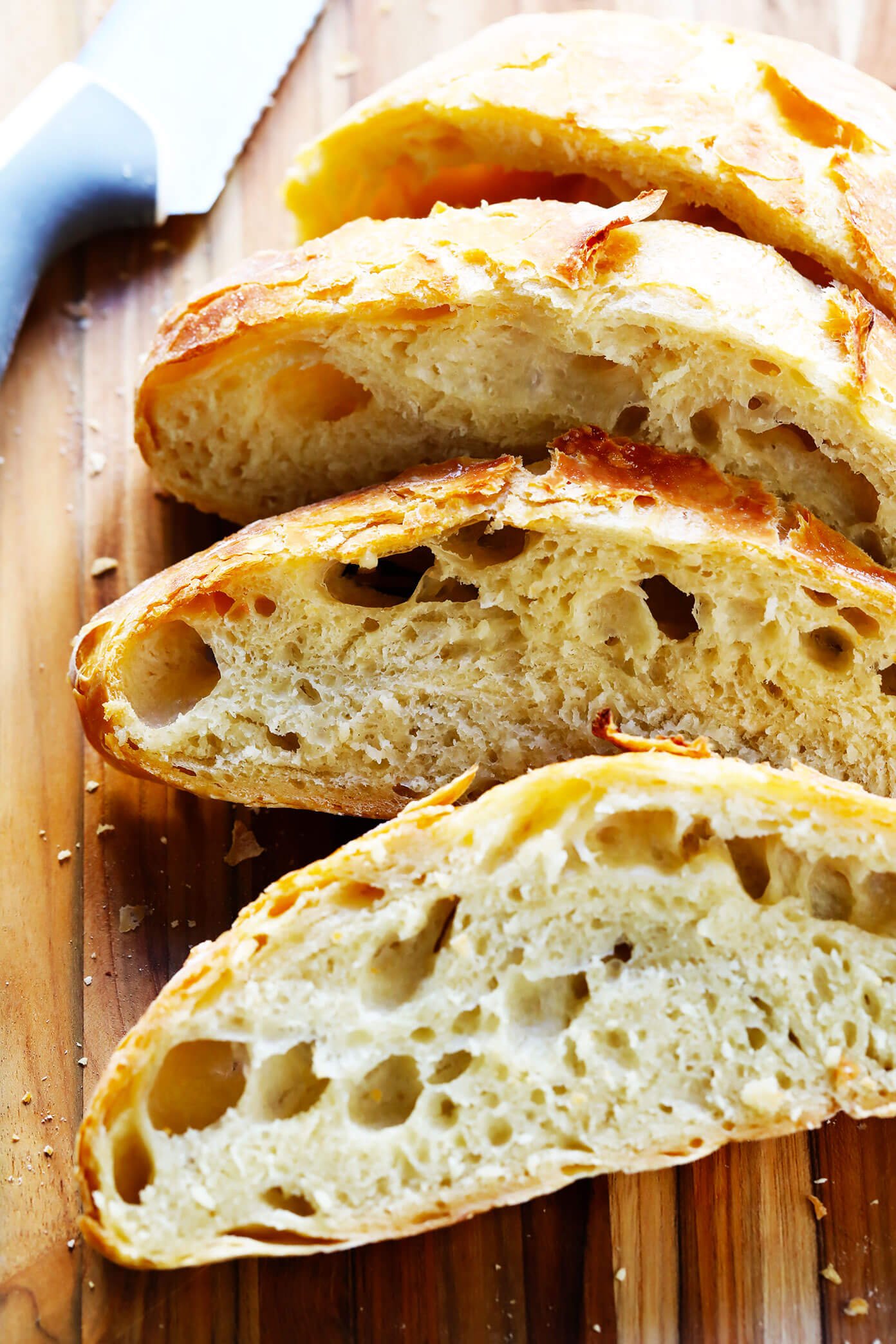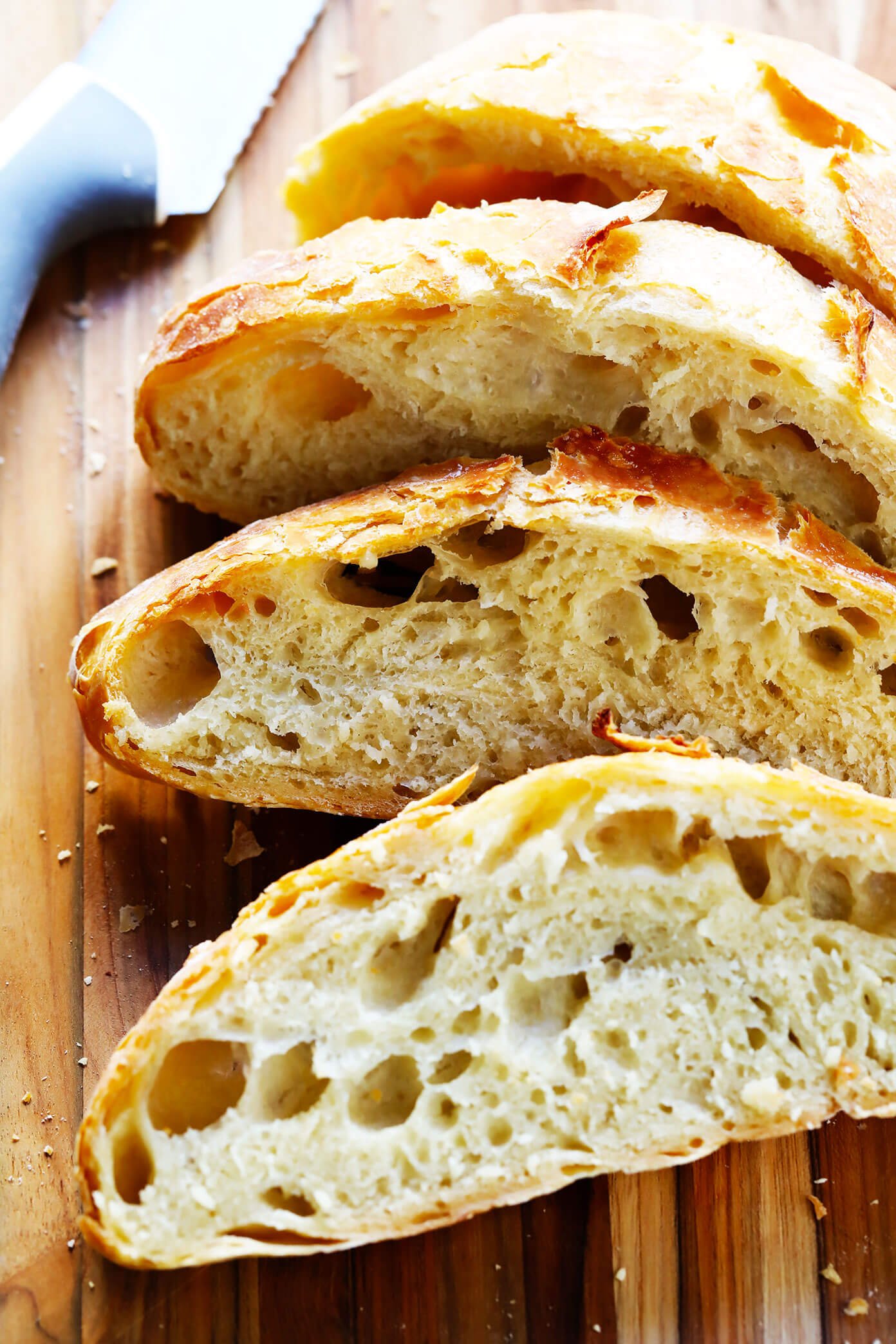 Interested in trying to make no knead bread? ♡
Well today, I thought I would share my two favorite no knead bread recipes with you — the traditional recipe that I like best (which requires the dough to rest 12-18 hours) or a faster method (which requires just a short 1.5-hour rise).
Both of these no knead bread recipes are incredibly forgiving and easy to make, with just 15 or so minutes of active hands-on prep time.  They both bake up magically in the oven to yield artisan-style loaves with the most gorgeous golden crusts and soft, flavorful interiors.  They call for just 4 basic ingredients, plus an extra teaspoon of honey or sugar for the faster version.  They are guaranteed to make your entire home smell like the yummiest, coziest French bakery as they cook.  And best of all, they both taste downright heavenly served warm and fresh outta of the oven.  (And — my breakfast-loving husband would add — fabulous toasted up the next morning too!)
So whether you are brand new to bread-baking, or just looking for some tried-and-tested recipes to add to your repertoire, I highly recommend bookmarking these recipes if you would like to give no knead artisan bread a try!  If you are planning ahead and have the time for an overnight rise, I would recommend going with the traditional version (my favorite) which gives the dough time to develop more of that yeasty, sourdough-like flavor and yields a more airy, porous crumb on the inside.  But if you're pressed for time and just want a hot loaf of crusty homemade bread in a hurry, this faster version is a great option to try too.  Both versions can be made with any extra seasonings that you would like to add in, and baked up with however light or deeply golden of a crust you prefer.
Alright friends, let's make some no knead bread together!