Everything you need to know about how to cook chicken, steak, pork, shrimp, salmon, whole fish or tofu in the oven.
distro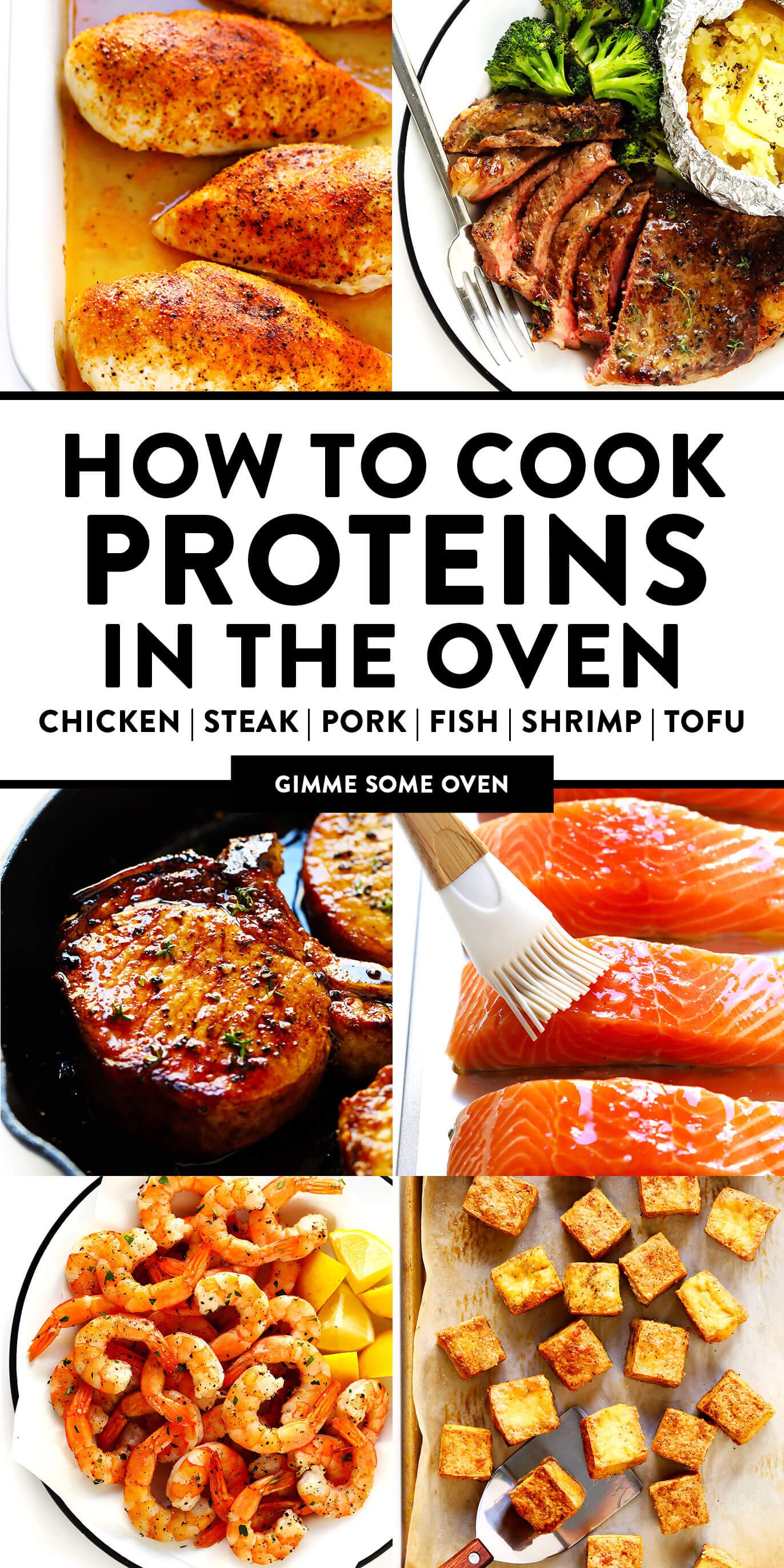 Hey friends! ♡
With so many new faces here lately — and so many of us spending more time than usual in the kitchen right now — I thought it might be helpful to do a quick review today of my favorite methods for to cook proteins in the oven!
Below are tutorials filled with tons of tips, step-by-step videos, and foolproof recipes for how to make perfectly-baked:
Any of these proteins can be served on their own or incorporated to other recipes that you might have bookmarked.  And each tutorial below also includes tips on how to store and freeze these proteins, if you would like, plus options for various ways to season and customize each recipe to your liking.
So bookmark this post, grab your favorite protein, and — hey — time to gimme some oven!
(more…)