My favorite honey beer bread recipe is ultra-easy to make with just 6 ingredients (no yeast required) and tastes so buttery and delicious!
distro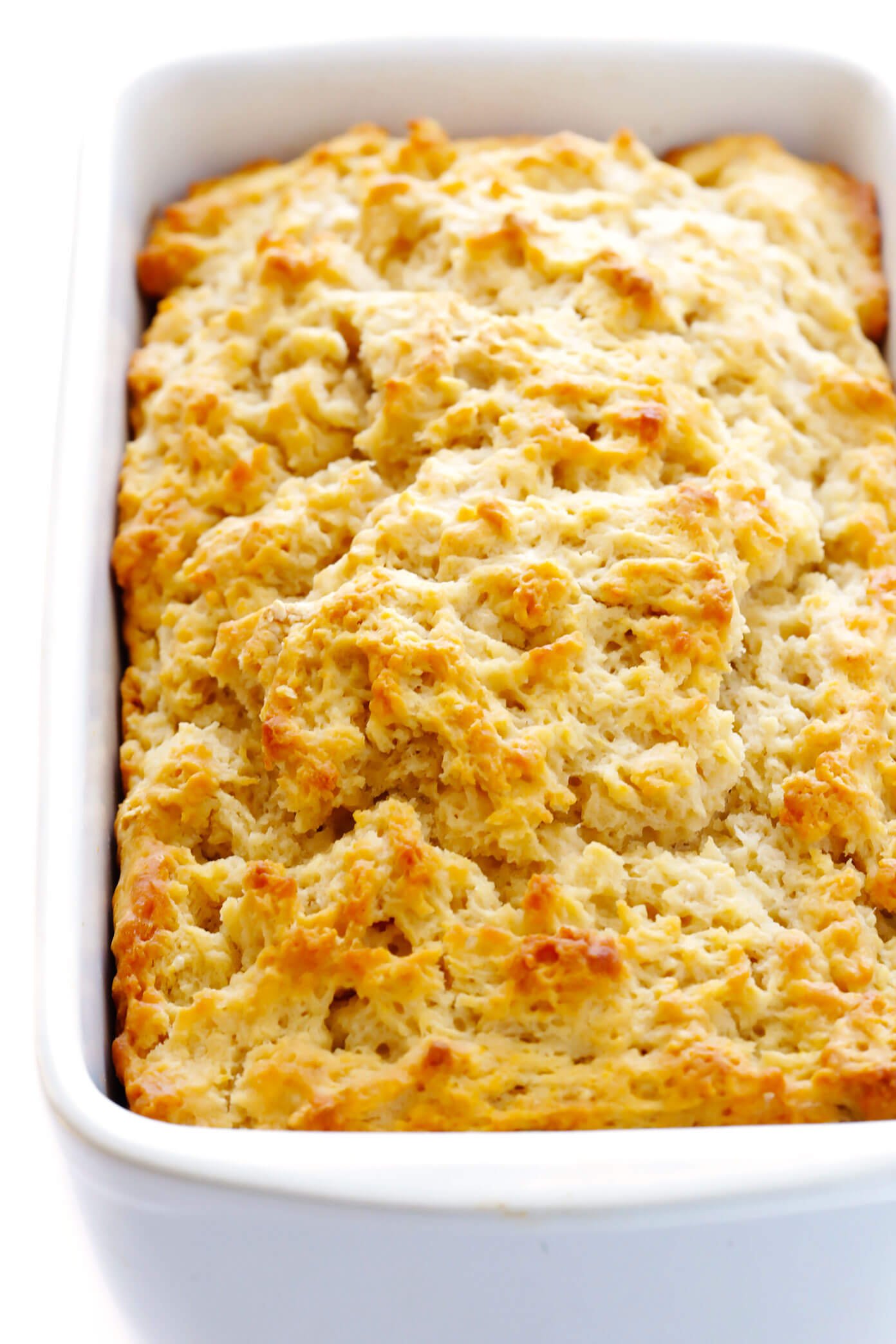 Looking for an easy homemade bread recipe that doesn't require a packet of yeast?
This honey beer bread recipe is here for you. ♡
If you have never made beer bread before, I'm telling you, bread-baking doesn't get any easier than this!  Simply stir 5 basic ingredients together (flour, baking powder, salt, beer and honey), brush melted butter on top of the batter, and bake until golden.  Then — voila! — in less than an hour, the most delicious, buttery, cozy and comforting beer bread will yours to enjoy in no time.
It can be served up with just about any kind of meal, although we're especially partial to dipping it in soups and stews at our house.  It can also be easily frozen and saved for later, if you would like.  And it's also easy to customize with various herbs or a handful of shredded cheese, if you would like.
I have probably made this recipe hundreds of times, and thousands of our readers have made and loved it too.  So if you haven't yet given it a try, I say it's time! ♡