My mother-in-law's famous lemony artichoke soup recipe is easy to make in just 30 minutes, it's made with simple pantry staples, and it's so lovely and flavorful!
distro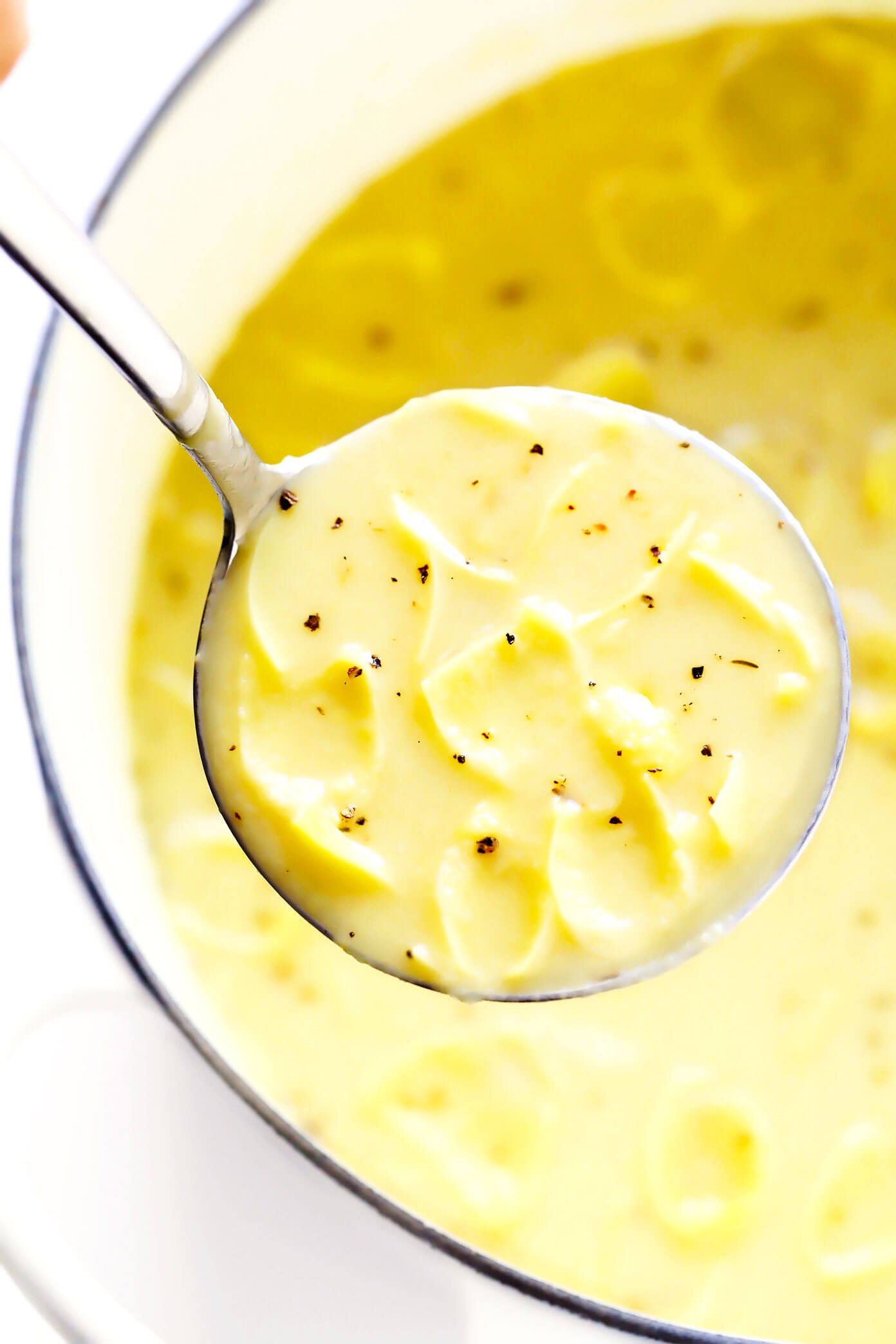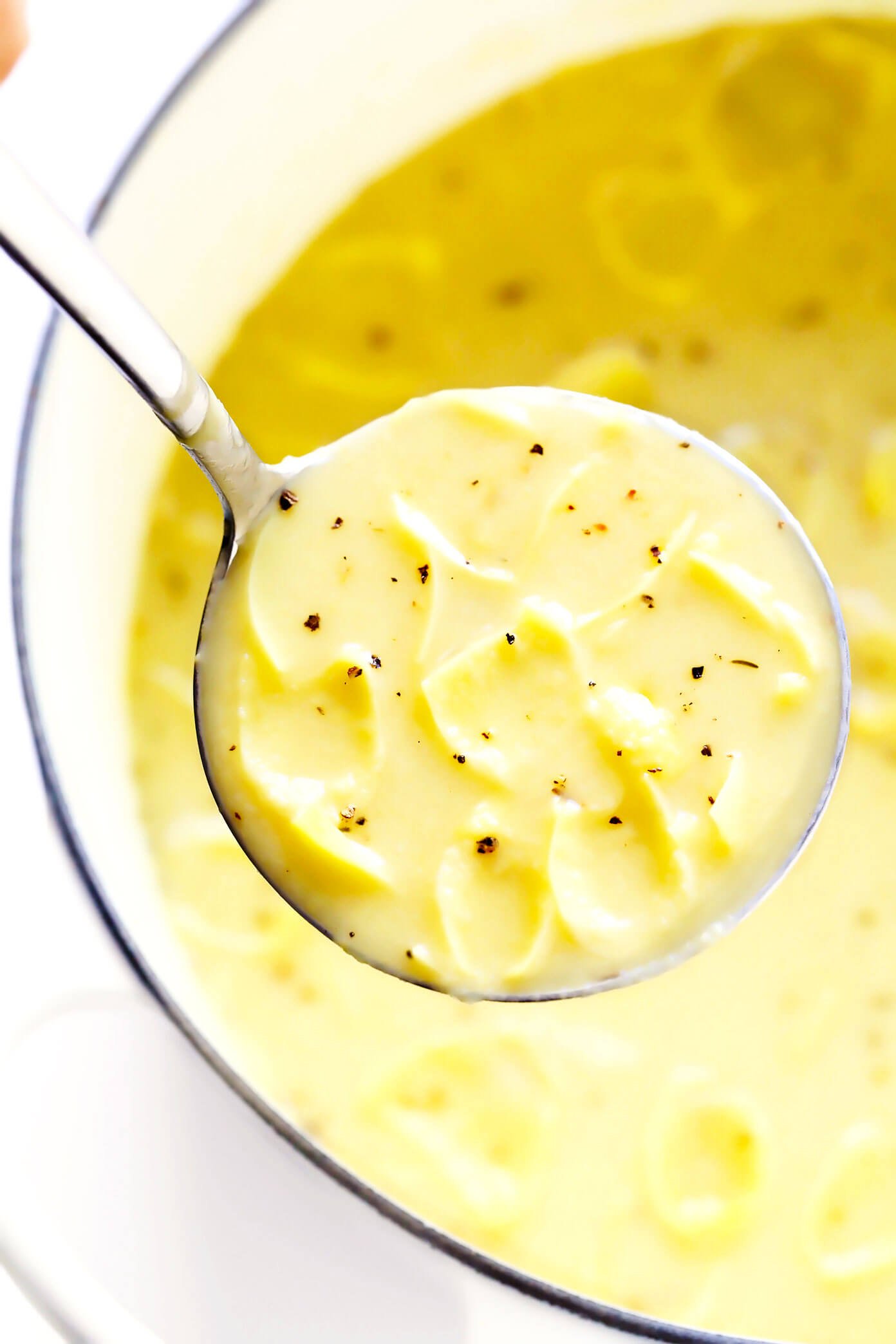 Here today by extremely popular demand…
…my mother-in-law's famous lemony artichoke soup recipe! ♡
Last week, I posted on Instagram about how we had to pivot on the dinner reservation that I had made weeks ago for Barclay's birthday, and spend the day doing some creative socially-distanced celebrating here at home instead.  So for a fun surprise, I messaged my mother-in-law to ask if she would send me the recipe for her famous lemony artichoke soup that Barclay has absolutely adored since childhood.  And you guys, I just wish you all could have seen the moment of sheer delight on Barclay's face when I set his bowl down in front of him.  It was the cutest moment — he was thrilled!  Nothing beat's mom's soup!
My Instagram inbox also instantly lit up with dozens (and dozens and dozens!) of messages from you all after I shared a quick pic of the soup, asking if we could pretty please share the recipe.  It seems like all of us could use a good bowl of this soup right now. ♡♡♡  So with big thanks to my mother-in-law, Jen, for graciously giving me the green light to share her family recipe with the world — I'm here to share her lemony artichoke soup recipe today!
The good news for all of us is that this artichoke soup is incredibly quick and easy to make in less than 30 minutes.  And as a bonus — especially helpful right now while we're all stuck at home — this recipe also happens to be sourced entirely from pantry and refrigerator staples.  I've also included tips for how to make this soup gluten-free and/or vegan, if you prefer.  And I highly recommend leaving all of those cute little artichoke petals intact, as Jen does, instead of blending them into the usual artichoke soup puree.  It makes for the loveliest presentation and feels so special and decadent.  And when served up with a big piece of crusty bread, my husband and I agree that there's nothing better.
So gather up a few jars of artichoke hearts, and let's make some lemony artichoke soup together!