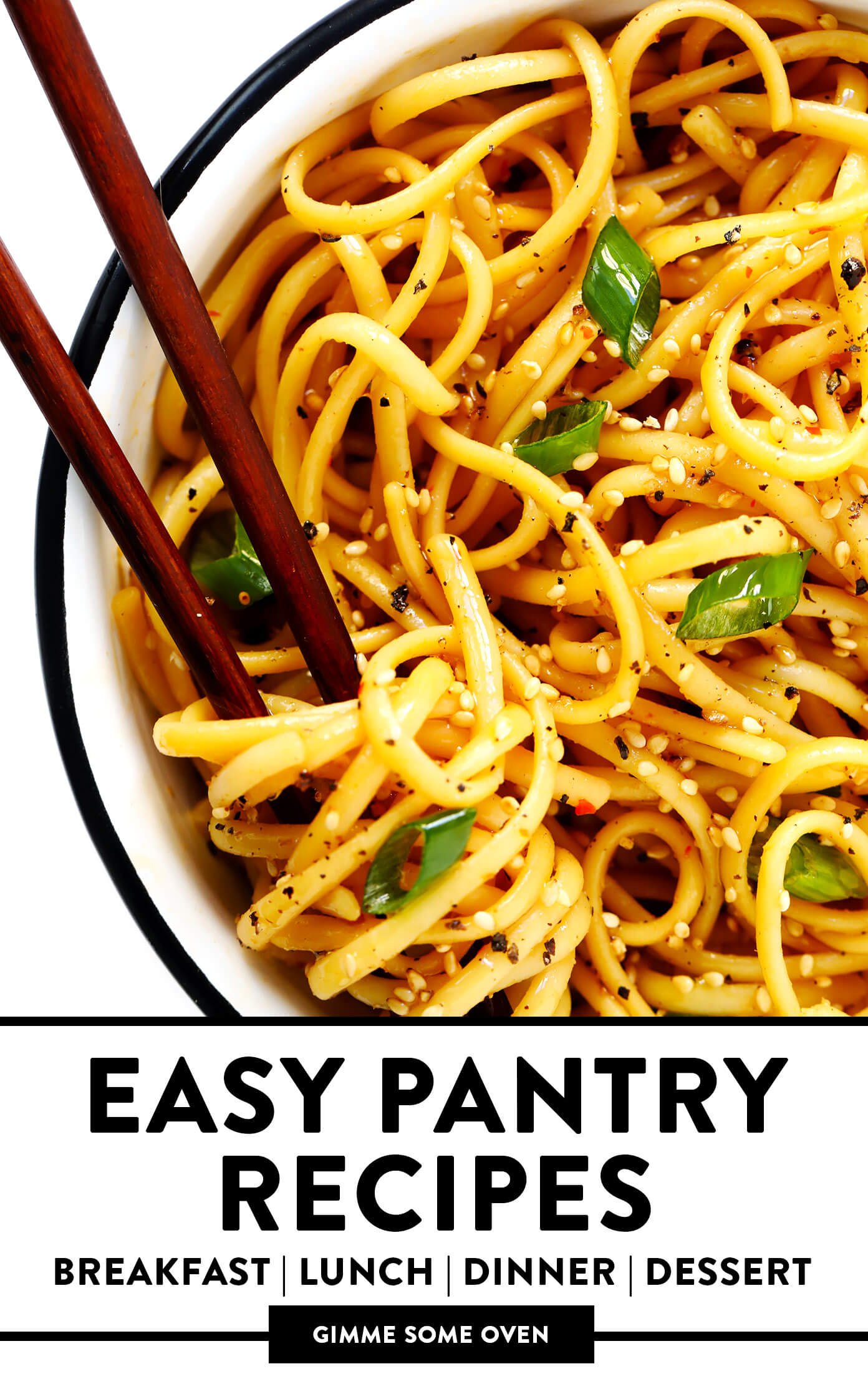 distro
For all of you working on meal planning right now with pantry staples — I'm here to help! ♡
Below I have compiled a list of all of my favorite recipes made with pantry staples that are legit easy-to-make.  And more importantly, super delicious.  I've divided them up into the following categories to hopefully make things a bit easier to search, including:
Each category is full of tried-and-true recipes that rely on basic pantry and refrigerator staples.  Plus I have also included notes to help with potential ingredient substitutions/adaptions that you might need to make during the coming weeks.  As well as tips for how to store and freeze these recipes too.
I really hope that this list will be a help to you right now. And of course, stay tuned for many more pantry-friendly recipes to come in the weeks ahead!
Sending lots of love to you all today. ♡  We're going to get through this together. (more…)