This 1-Hour Cinnamon Rolls recipe is quick and easy to make, drizzled with a heavenly cream cheese icing, and absolutely delicious!
distro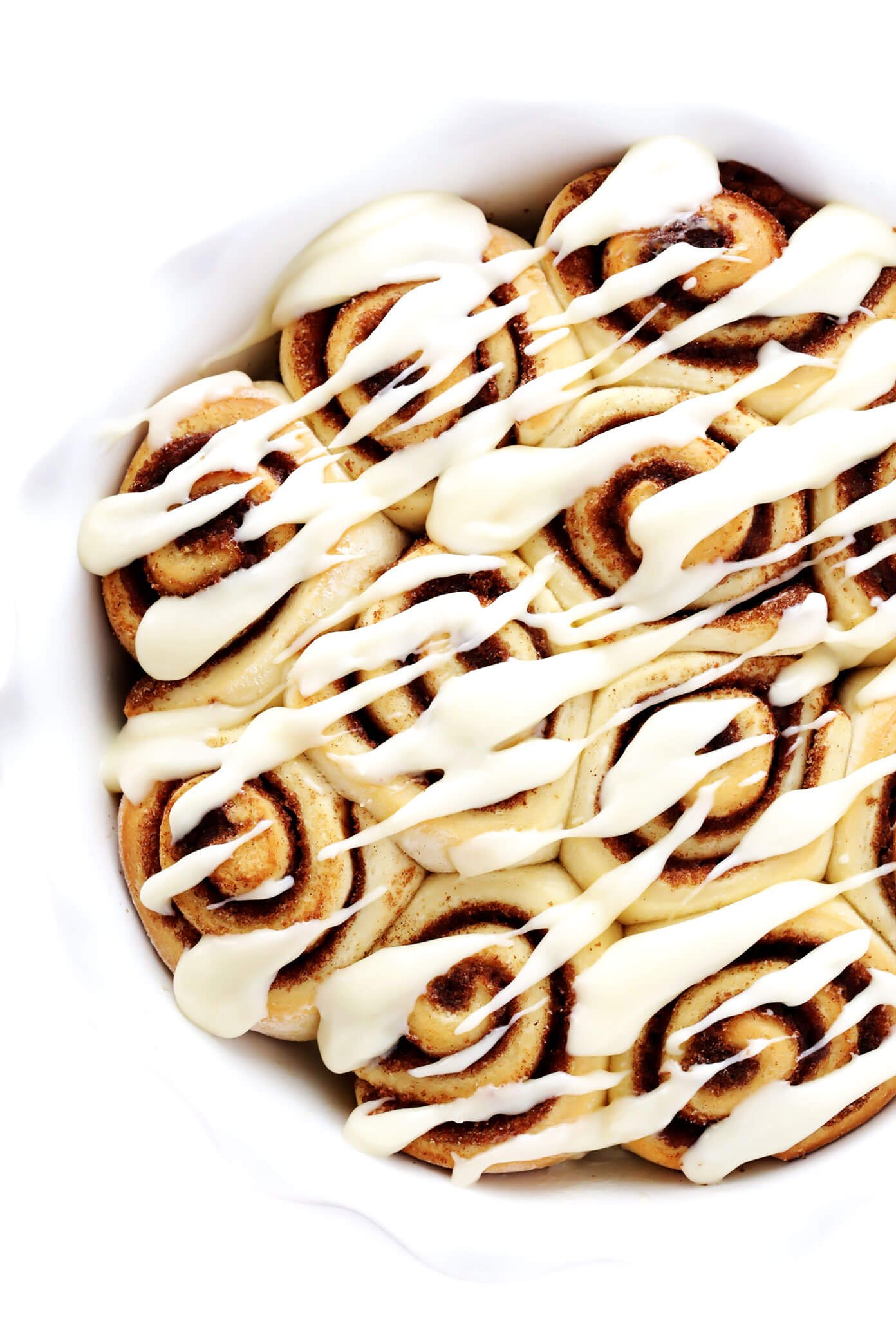 Is there anything better in life than a freshly-baked pan of warm homemade cinnamon rolls?
Actually, yes — homemade cinnamon rolls that can be ready to go in just 1 hour! ♡
These bakery-style cinnamon rolls are made with the softest, chewiest, perfectly-golden-around-the-edges dough.  They are then filled with an extra-generous spread of gooey buttery cinnamon sugar, and rolled up into classic swirly rolls.  They only need a quick 20-minute bake in the oven, during which they are guaranteed to fill your home with the yummiest, coziest, hygge-ist vibes.  Then finally once they emerge from the oven and are slathered with a melty rich cream cheese icing (or traditional icing, you choose) — I'm telling you, friends — it doesn't get much better than this.
So this weekend, I thought I would bump this cinnamon roll recipe back to the top of the site since it seems like we could also use some extra comfort food in our lives right now.  If you're new to working with yeast and homemade dough, please don't be intimidated at all!  I promise to walk you through each step of the process with clear instructions, and we also have a step-by-step video to give you a visual.  I've also updated the recipe below with options to either make the dough either by hand or use the help of a stand mixer.  Plus I've included two different icing options so that you can choose your favorite!
I'm telling you, these cinnamon rolls are simply the best.  So grab your rolling pin, and let's make a batch!
1-Hour Cinnamon Rolls Recipe | 1-Minute Video