My favorite method for how to cook farro!  Plus tips for how to toast and season farro, how to freeze farro, and a collection of my favorite easy farro recipes.
distro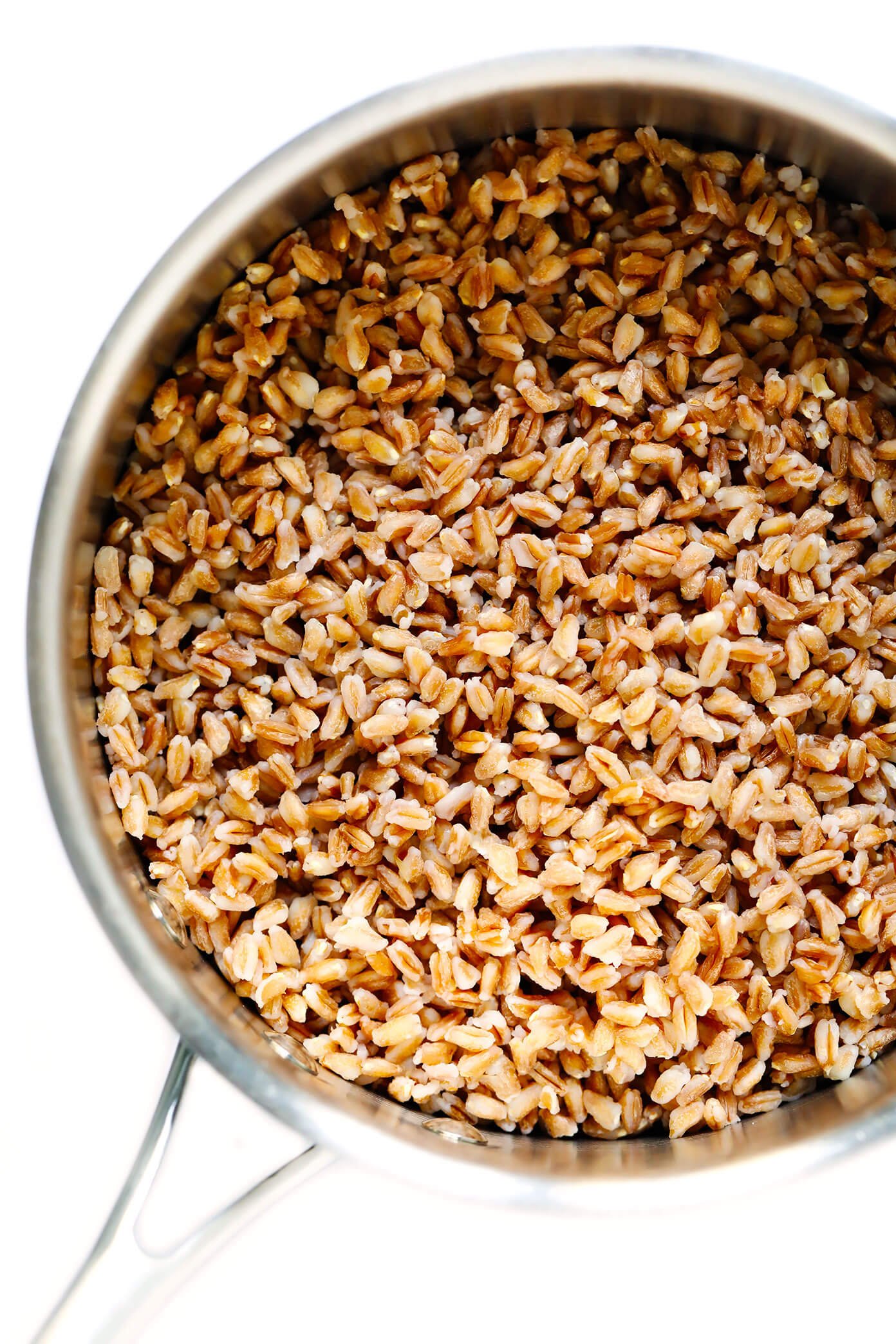 Our series on pantry staples continues today with my all-time favorite whole grain — farro!
Guys, are you already doing lots of cooking with farro?  If not, I sincerely can't recommend it enough.  Farro has long been a staple in my pantry and one of my favorite whole grains to toss into soups, salads, grain bowls, stuffed peppers, fried "farro" rice, and so much more.
I'm especially partial to farro because of its oh-so-satisfyingly chewy texture and toasty, nutty flavor.  But I also really love that this whole grain is packed with nutrients, including lots of fiber and protein, plus a generous serving of vitamins and minerals.  It's easy to substitute farro in any of your favorite recipes that call for rice, quinoa or other grains.  It's quick and easy to cook, and also keeps well in the refrigerator or the freezer.  And if you happen to have an Instant Pot at home, you can also pressure cook it too!
Seriously, there are so many good reasons to incorporate this whole grain into your diet.  So here are all of my best tips on how to cook farro — including various options for how to season it, if you would like — as well as some of my favorite farro recipes to give you some inspiration.
Let's cook some farro! ♡