Learn how to make the most delicious, hot and buttery soft pretzels with this simple homemade pretzel recipe!  They're easy to make in about 1 hour with ingredients you likely already have on hand, and taste insanely good.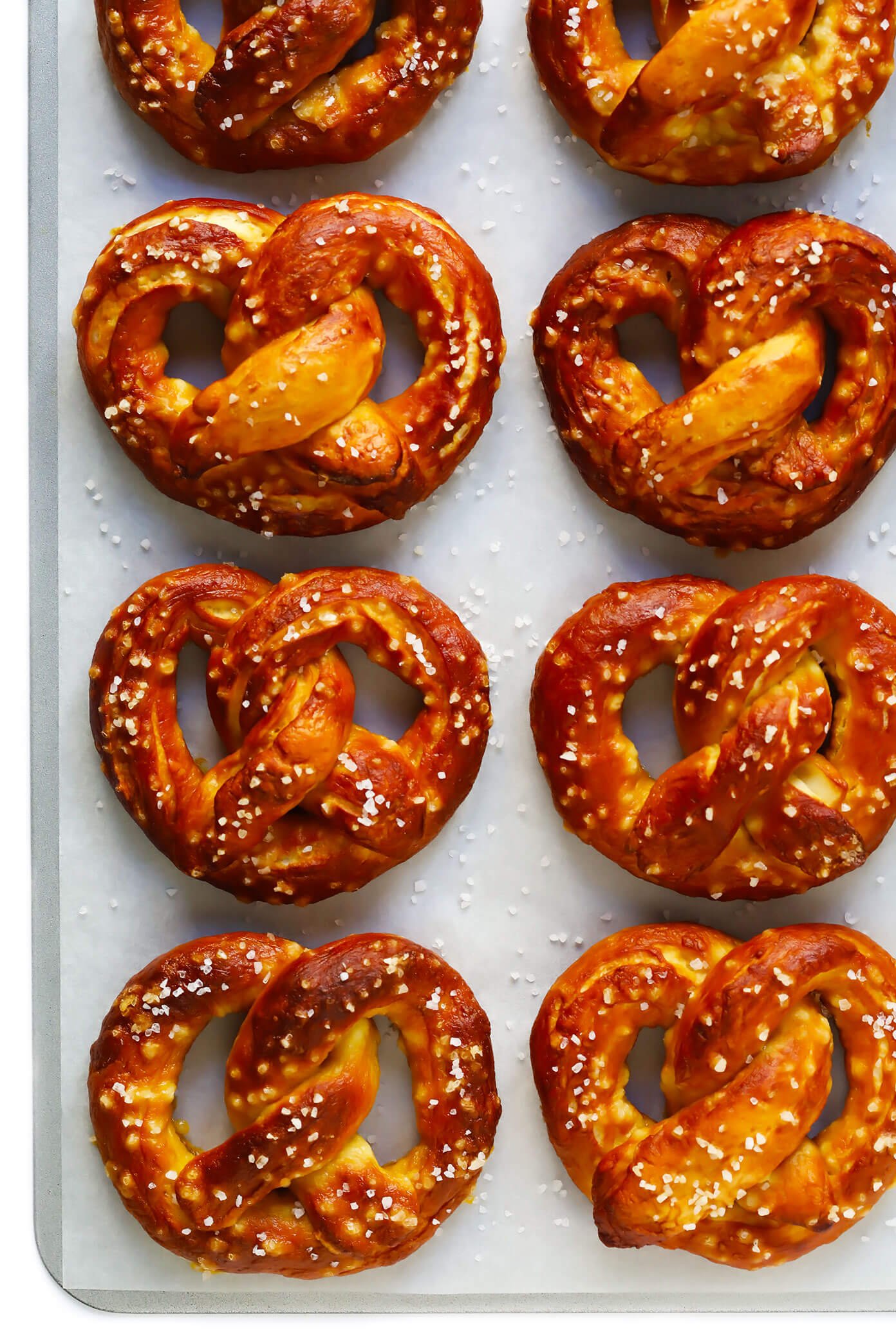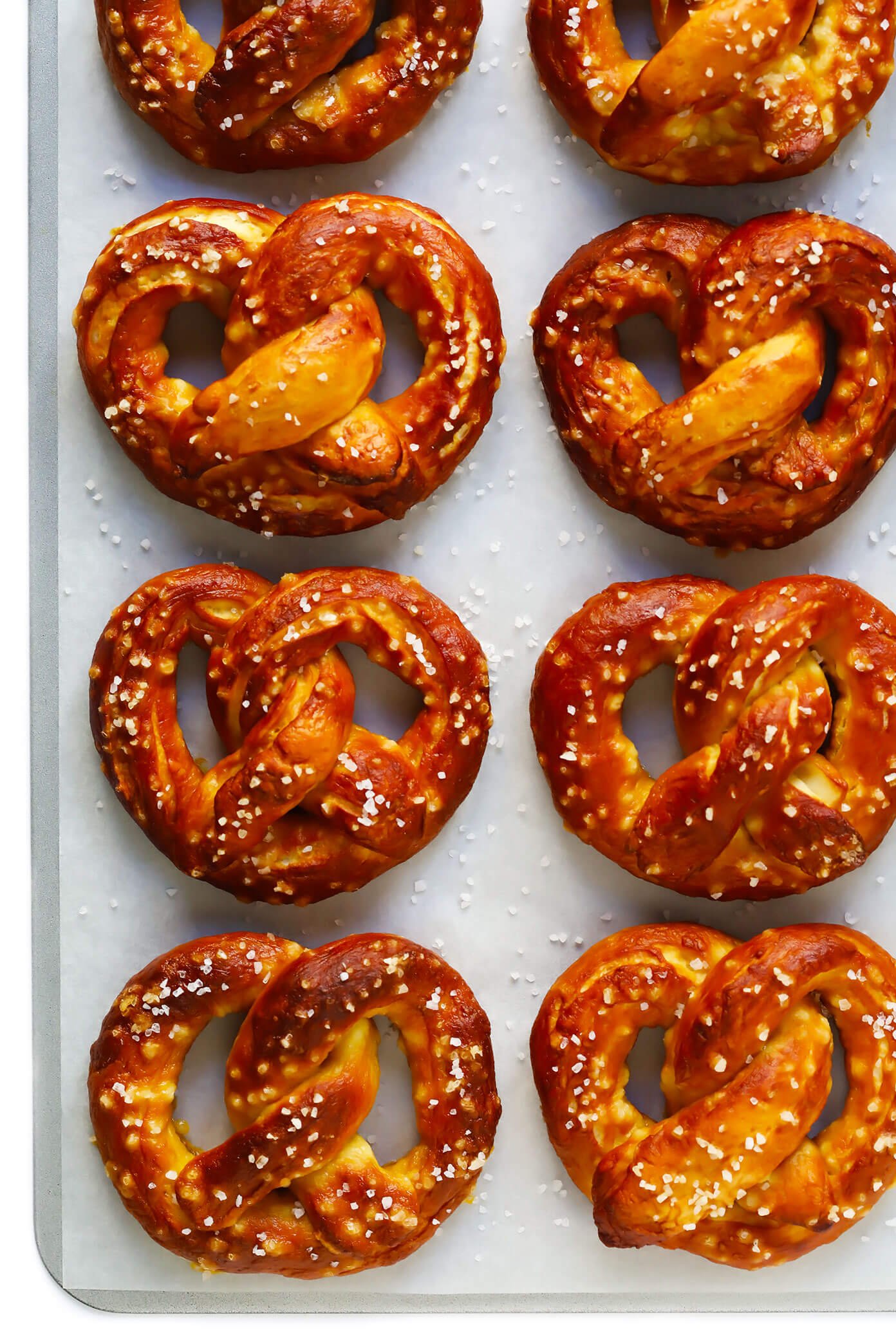 Anyone else still go a bit weak at the knees when you walk by those soft pretzel stands at the mall or the airport?!
Oh man — I totally do. ♡♡♡
I mean, I know it's no longer the 90s, and I'm no longer roaming the mall for hours and hours with my friends, spending all of our allowances on Auntie Anne's and Orange Julius and Sam Goody.  But whew, I feel like my nose can still smell those hot and buttery soft pretzels from a mile away.  And the moment I do, any willpower that remained to avoid buttery carbs for the day instantly, completely and deliciously vanishes.
I absolutely adore a good, freshly-baked, hot-and-buttery soft pretzel.  (And always will!)
That said, as delicious as the famous restaurant version may be, it's actually incredibly quick and easy to make your own insanely delicious soft pretzels at home!  You likely have all of the ingredients you'll need in your kitchen already, and there's no stand mixer required (unless you would like to use one).  I also love this specific recipe because it only takes about an hour to make from start to finish.  And once you pull that tray of hot and buttery soft pretzels out of the oven, I'm telling you — there's absolutely nothing better.
Let's make some homemade pretzels together!