All of my best travel tips for where to eat, stay and visit in Istanbul, Turkey.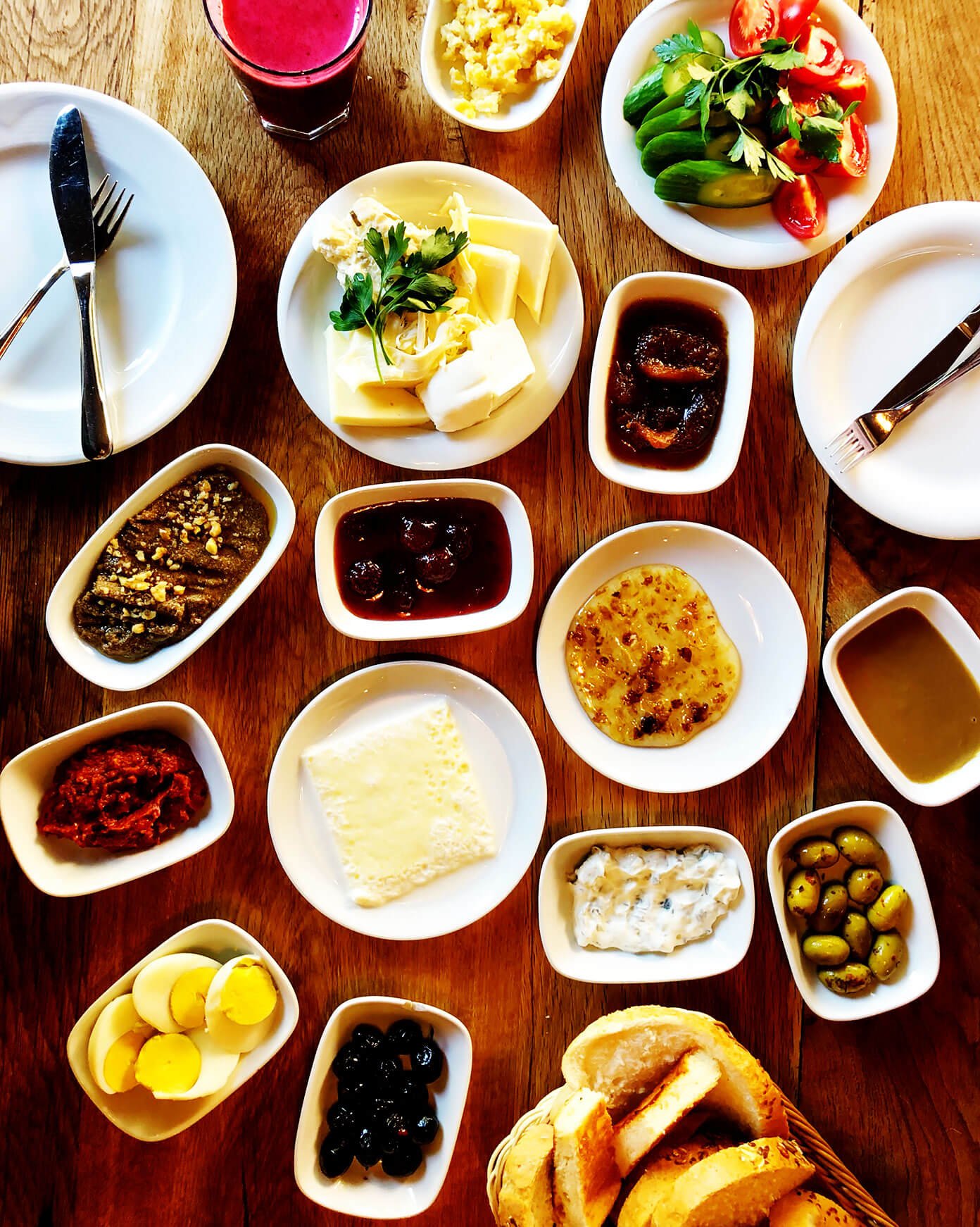 Is Istanbul on your travel bucket list yet?  If not — ohhh friends — it needs to be. ♡
We booked our trip there this past fall on a whim, thanks to some crazy-cheap plane tickets that we happened to spot online.  But while Istanbul had always been on our "someday" travel bucket list, neither Barclay or I admittedly knew all that much about the city or its culture or its food beforehand.  We happen to have some good friends here in Barcelona who are from Istanbul, though, who loaded us up with lots of great recommendations for places to see and things to do before we set off.  We also thankfully made the decision to pre-book more tours than usual, especially since we didn't speak the language and knew so little about Istanbul's history.  (Also because Barclay and I couldn't agree on which food tour to pick — whiiiich meant that we ended up booking two, which ended up being one of the most delicious decisions of our lives.)
And wow, wow, wow — this city literally blew us away at every level.
We loved Istanbul!!
History-wise, the city was endlessly fascinating, with so much to study and so many great places to see.  Accessibility-wise, the neighborhoods that we wanted to visit all ended up being super-walkable and easy to navigate with trams and ferries, and we loved the cute, centrally-located little neighborhood (Karaköy) where we stayed.  Relaxation-wise, we splurged on a bucket list fancy hammam during our last morning there, and loved every single minute of the experience.  And food-wise, ohhhhh my goodness, it's no exaggeration to say that our five days in Istanbul were some of the most delicious days of my life.  Thanks to the two food tours and to Istanbul's mezze (small plates) style of eating, we got to sample a record number of local dishes on this trip.  And I was in Turkish food heaven.
Anyway, tons of you messaged on Instagram asking for our trip recs and for my thoughts on traveling to the city.  And I would just say — if Istanbul also happens to be on your travel bucket list, bump it up to the top and make your way there as soon as you can.  The city seems to be poised in that sweet spot right now where tourism is quickly developing, but it hasn't yet reached that saturation point where everything is overdeveloped and overpriced and overrun with visitors.  So this felt like a really special window of time to be there and see the city.  And if you are looking for some great recommendations, here are all of my faves for:
Where To Eat In Istanbul
Where To Visit In Istanbul
Where To Stay In Istanbul