Learn how to make the best Instant Pot shredded chicken that is full of great flavor, nice and tender, and not overcooked.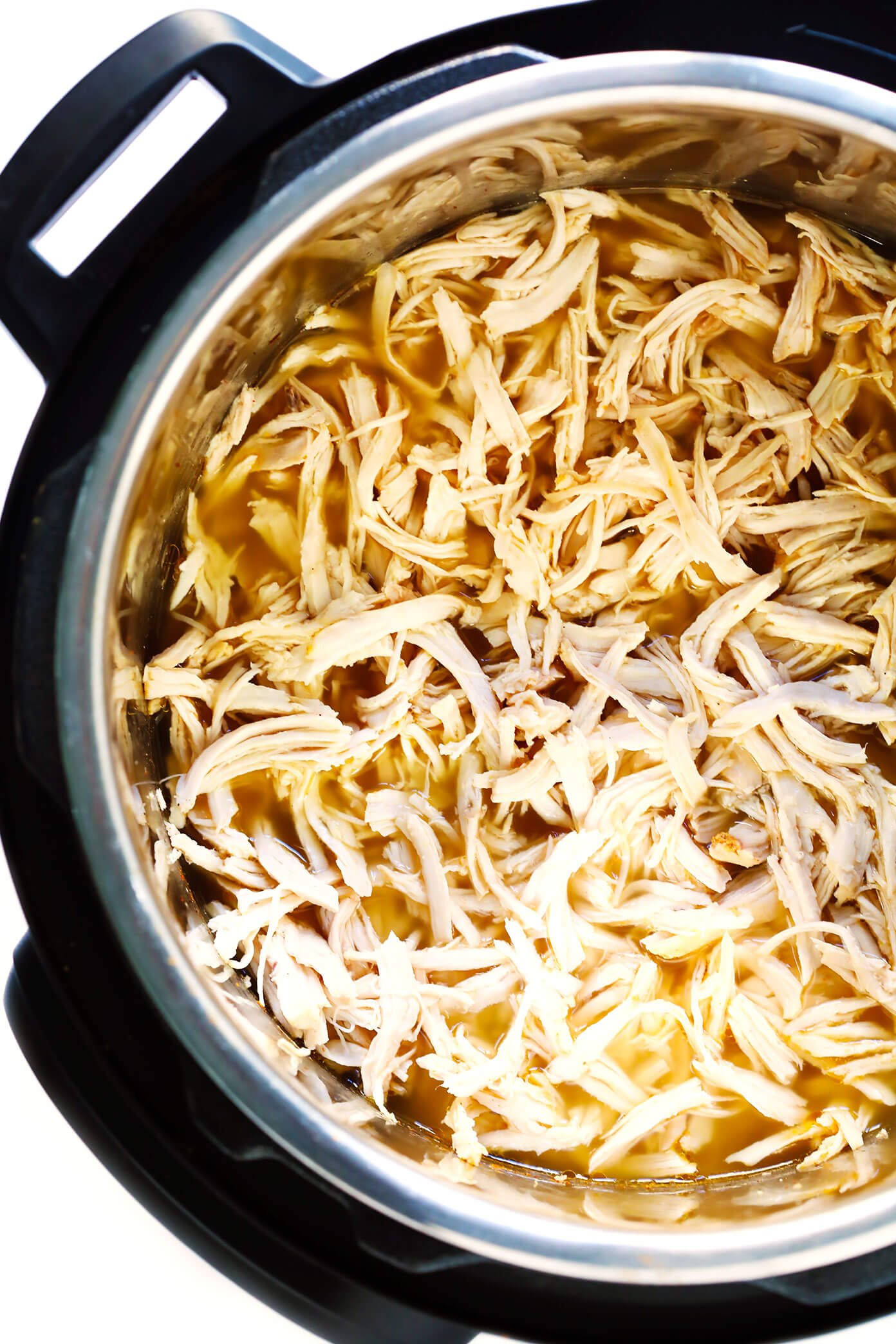 Hey friends!  I'm back today with a meal prep recipe that you all have been requesting — how to make shredded chicken in the Instant Pot!  ♡  Or more specifically, how to make Instant Pot shredded chicken that is:
flavorful
tender and easy to shred
not overcooked
I agree that Instant Pot chicken can be a bit finicky at times.  But I've been testing different methods and cook times these past few months, and am happy to report I've landed on a winner-winner-chicken-dinner recipe that's incredibly easy to make and checks all of those boxes.  I've included my favorite all-purpose chicken seasoning in the recipe (from my popular baked chicken breasts) that goes with pretty much everything.  But if you are interested, I have also included some of my other favorite seasoning variations too if you would like to mix things up.
I pretty much always keep a container of shredded chicken in my freezer to pull out and use in everything from easy chicken soups, to chicken salads, to chicken green salads, to chicken enchiladas, to chicken stir-frys, to chicken casseroles, to buffalo chicken dip and so much more.  It's a healthy, affordable and versatile protein to always keep on hand.  And of course, when making shredded chicken from scratch (versus shredding a rotisserie), you get to be the one to control the seasonings and you can choose to use organic chicken, if you would like.
So pull out that pressure cooker, and let's make some Instant Pot shredded chicken!