This cozy chicken curry soup is made with the most delicious creamy curry broth, and filled with tender chicken and your choice of veggies.  Feel free to sub chickpeas or white beans in place of chicken, to make this soup vegetarian/vegan.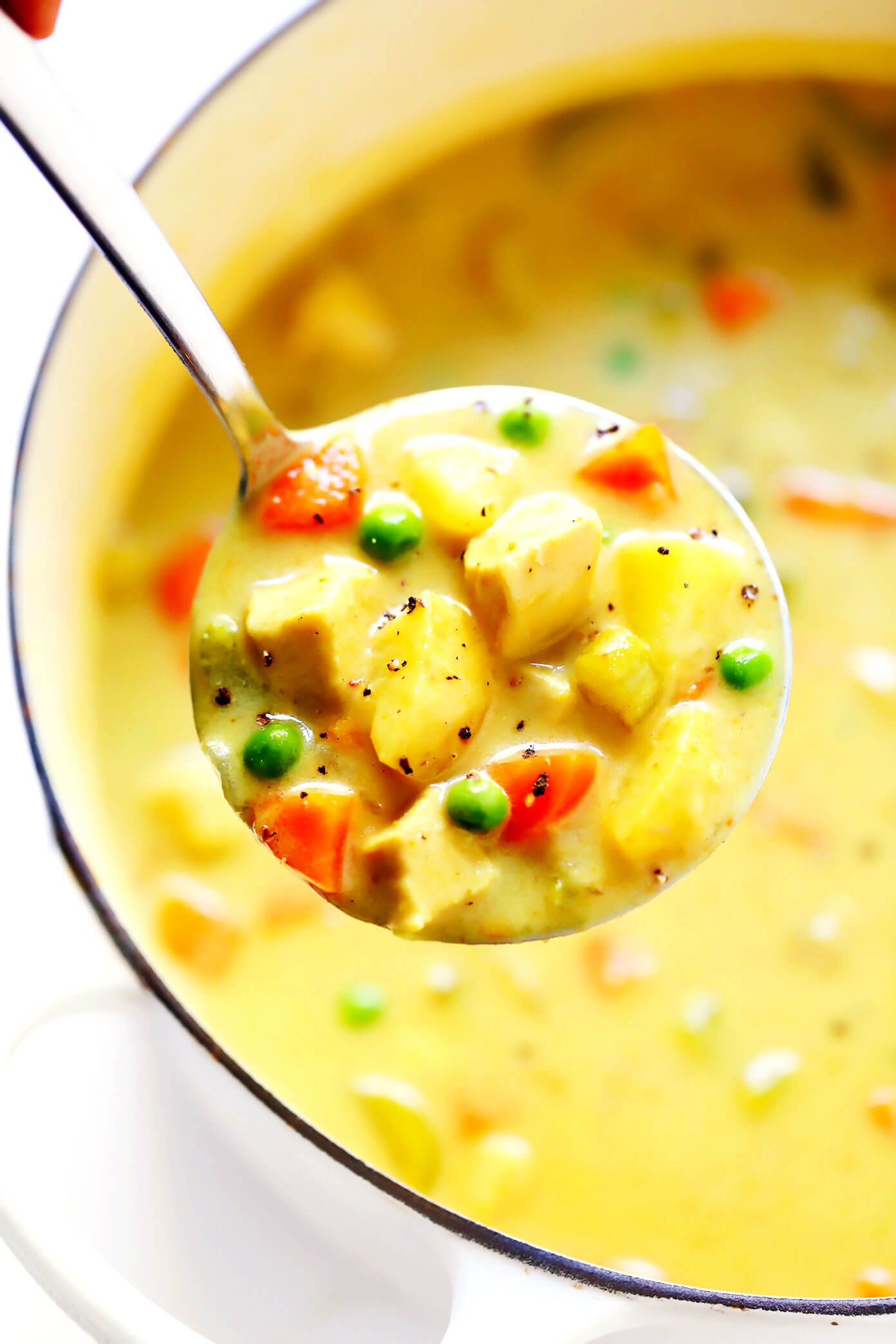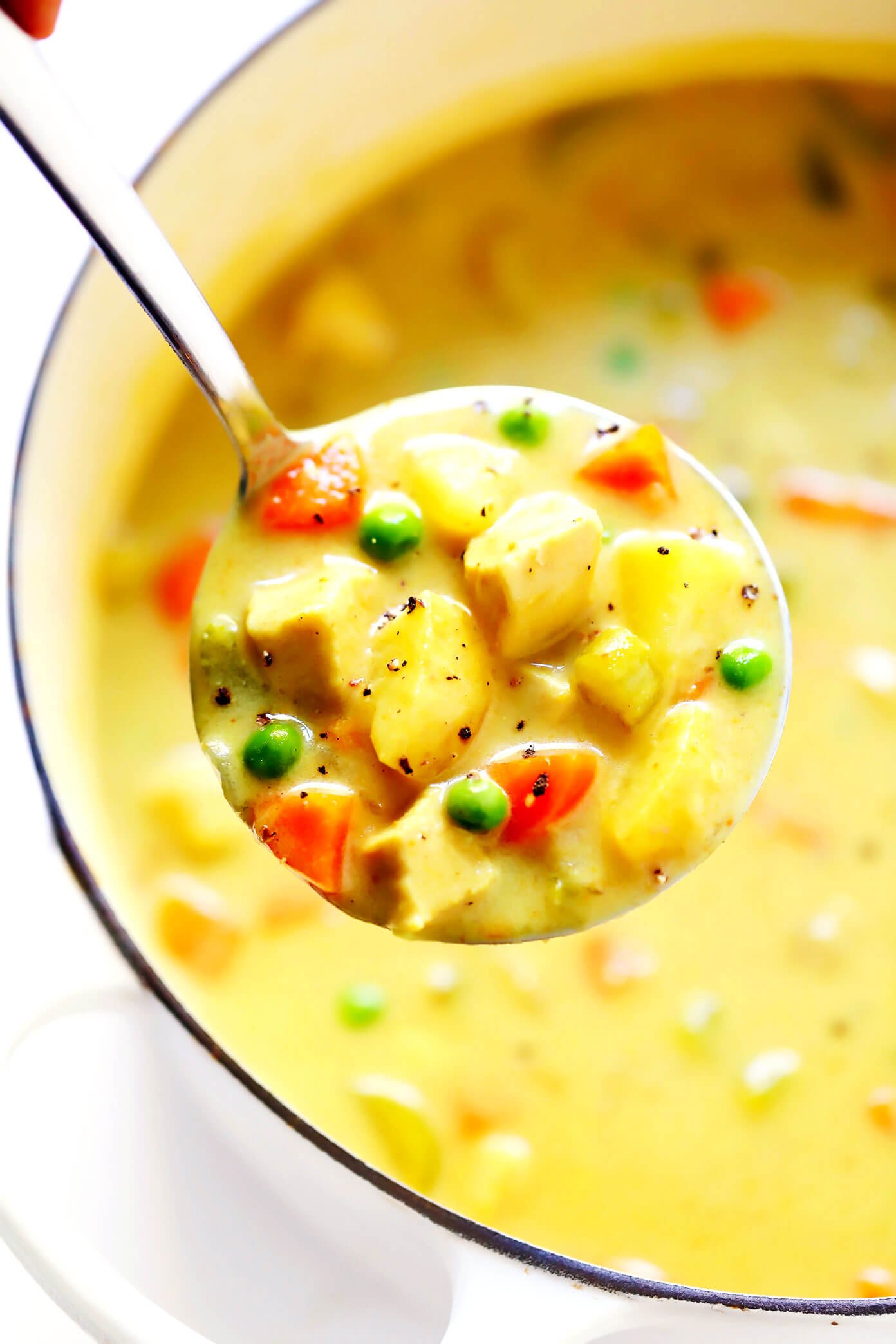 For all of my soup-loving kindred spirits out there, I have a new recipe today that I think you are going to love.
Meet my new cozy chicken curry soup. ♡♡♡
It's a spin on my classic chicken pot pie soup recipe, made with a simple base of chicken and veggies, simmered together in a comforting creamy broth.  But to spice things up a bit, I have added some warming Indian curry flavors to our broth.  And in place of cream, I've used a can of coconut milk to add a delicious hint of sweetness, which tastes amazing with the curry seasonings and has the added bonus of making this creamy soup dairy-free.  The whole things comes together in just a little over a half hour, and can easily be made gluten-free if you would like.
And the result is the most comforting bowl of chicken soup that is the perfect way to warm up this winter.  Let's make some together!