This classic slow cooker creamed corn recipe is super-easy to make in the Crock-Pot (or on the stovetop), it's wonderfully rich and creamy, and easy to customize with all sorts of optional add-ins.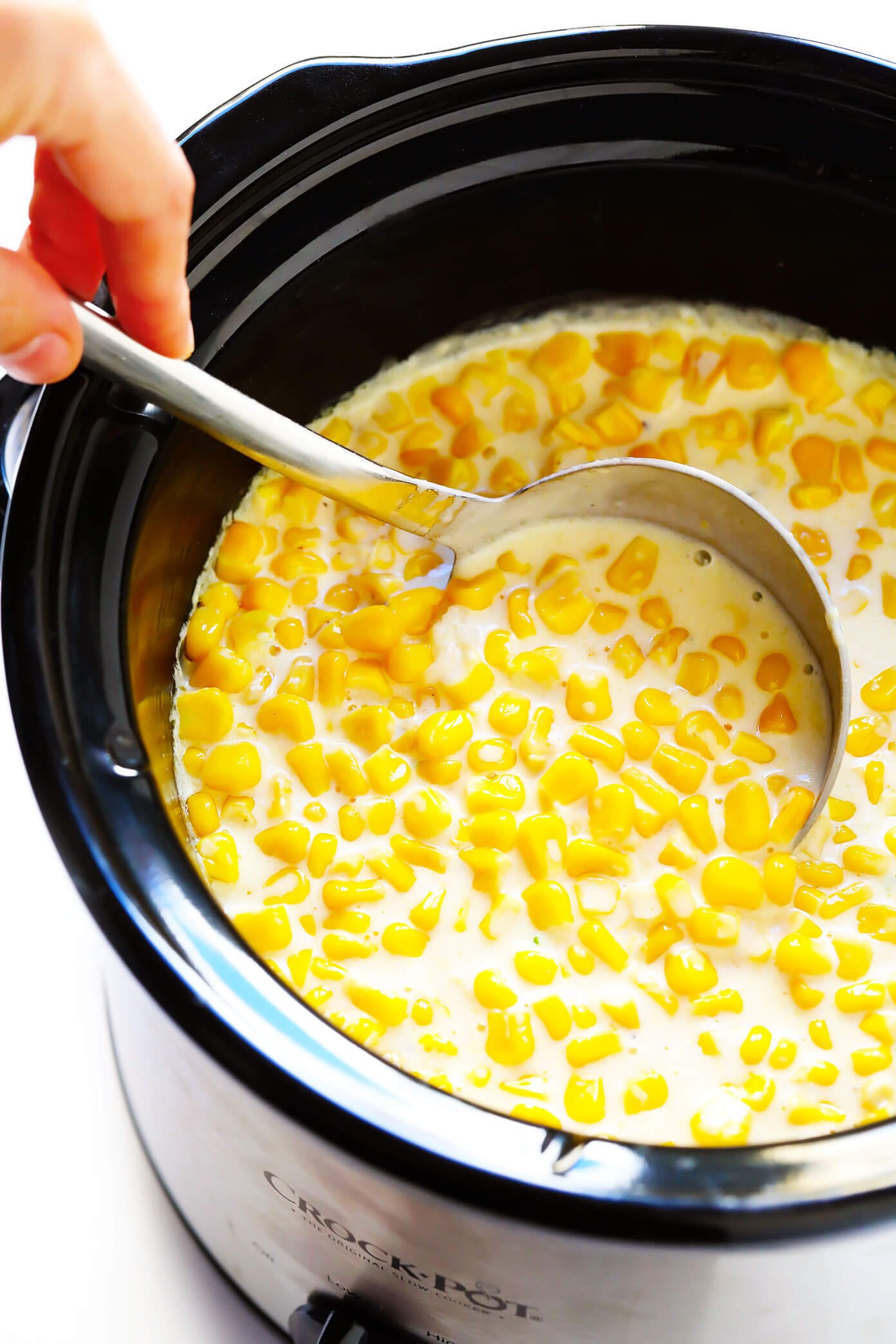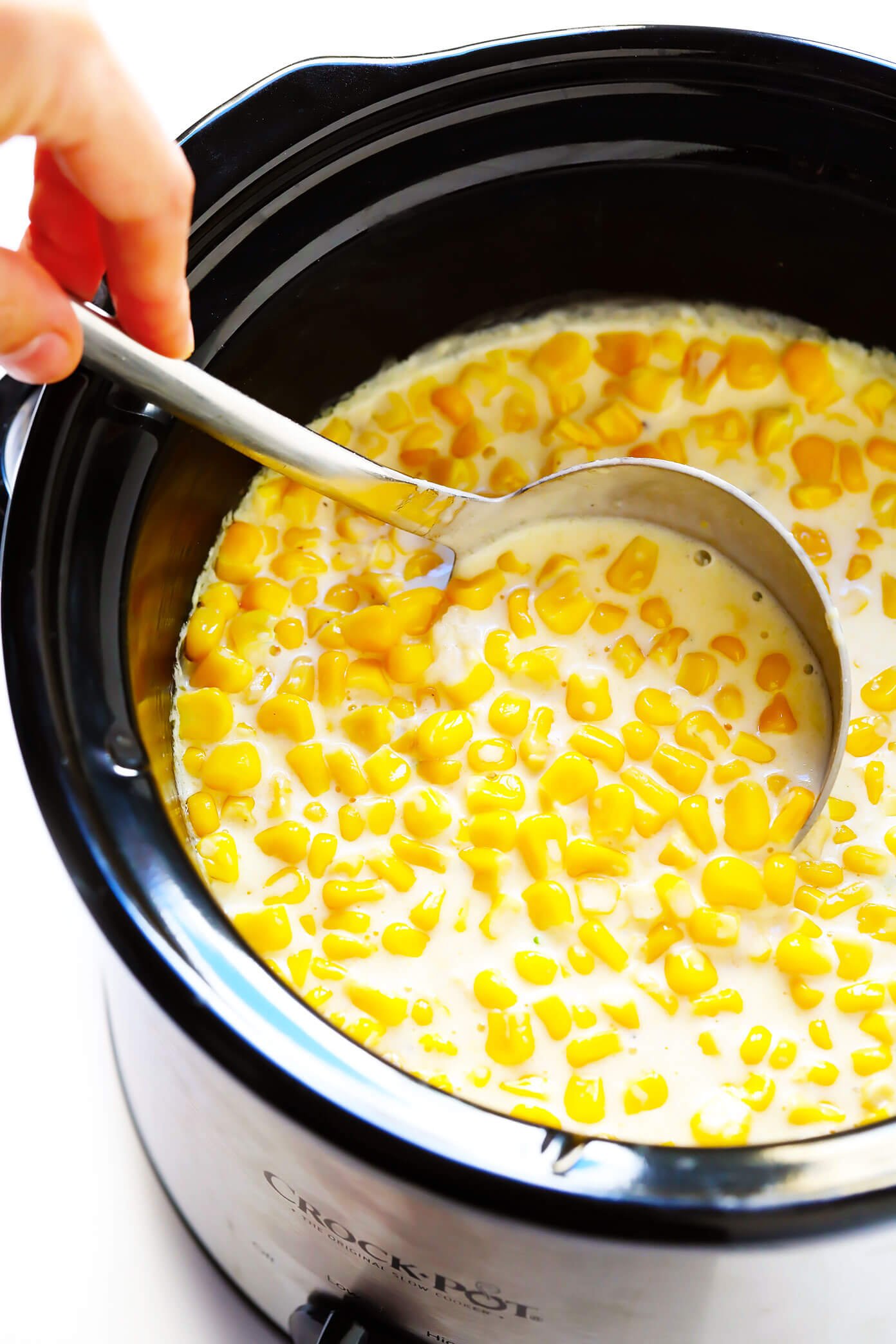 Last year when we hosted our first-ever Thanksgiving dinner for all of our friends here in Barcelona, there was one surprise dish that 100% stole the show…
…the creamed corn. ♡
Haha, I know.  Out of the dozen or so traditional side dishes that we passed around the table that night, I have to admit that I never would have expected creamed corn to be the dish that everyone went nuts over.  But this was the first time that most of our European friends had ever tried this throwback American favorite.  And turns out, they absolutely loved it.
I've already stocked my freezer with extra bags of frozen corn this year so that we can be sure to make an extra-large batch.  But for any of you who might also be wanting to add this traditional dish to your Thanksgiving table, I thought I would re-share the 5-ingredient classic creamed corn recipe that I make every year.  As the recipe title suggests, I almost always relegate this dish to my Crock-Pot, whose "warm" setting is an easy way to keep the dish warm and creamy for those coming back for seconds (or in the case of our dinner last year, thirds).  But if you would rather make it on the stovetop, I've updated this post with instructions for how to make creamed corn in a saucepan in just 10 minutes.  And I've thrown in a few new ideas for fun extra ingredients or seasonings that you are welcome to add too.
So whether you're serving creamed corn for Thanksgiving dinner here or there, or just craving this classic comfort food any other day of the year, here is my tried-and-true recipe for the best creamed corn!