Learn how to cut a butternut squash safely with this step-by-step tutorial (video included).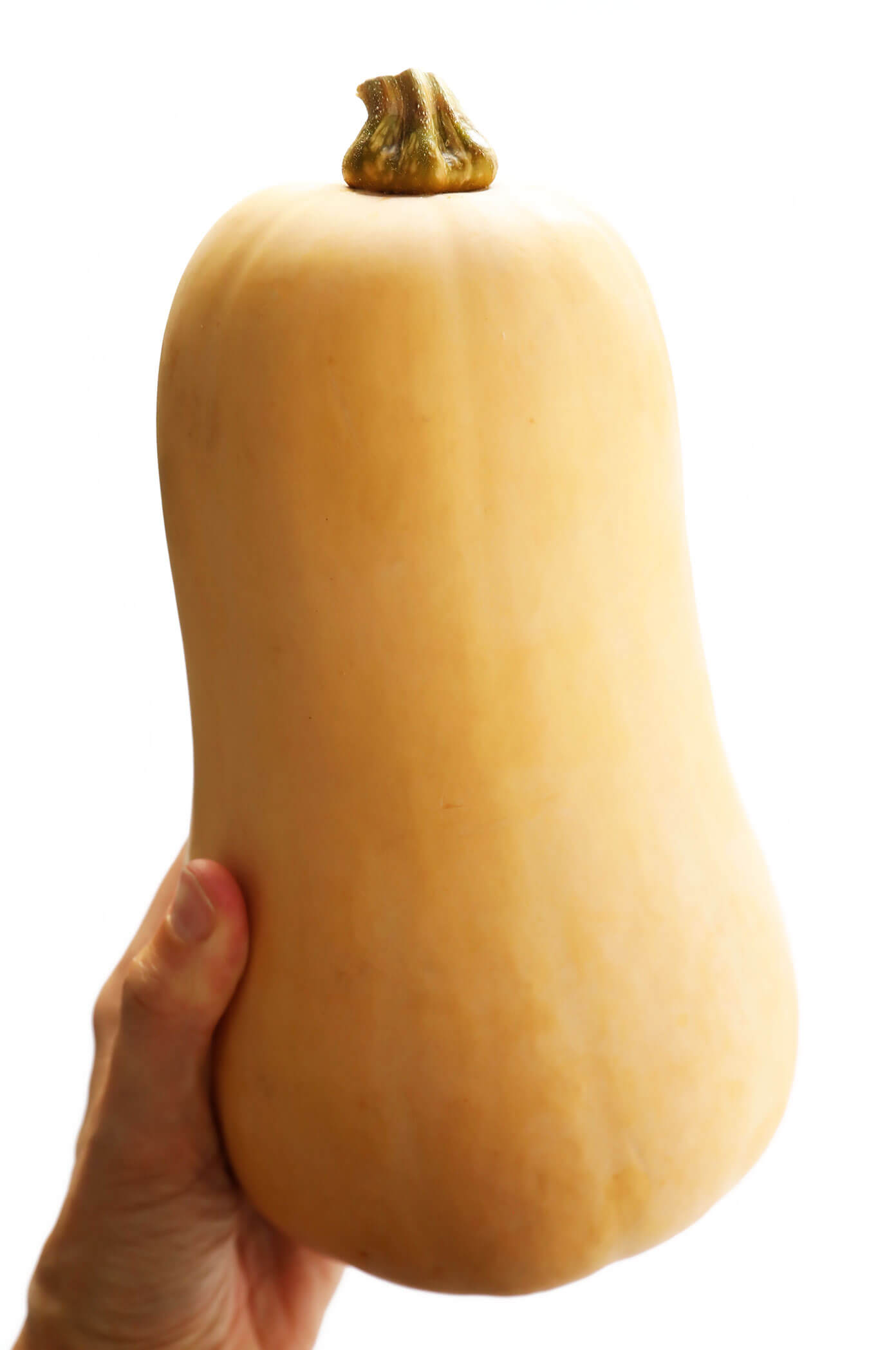 It's butternut squash season again!
And because I care about us and our sanity and the preservation of all ten of our precious fingers, I thought we could all use a quick refresher this season on how to cut butternut squash…the safe way. ♡
Because let's be real, as delicious as butternut squash may be, it is approximately zero fun to cut and peel.  And if done the wrong way, it can put the safety of those fingers holding the squash in serious jeopardy.  But if done the right way, I promise that you can peel and cut butternut squash much more easily, quickly and safely.  And before you know it, you will be cooking it up in no time.
So let's get to it!  Here are my best tips for how to select, cut, peel, cook and store butternut squash!