This Thai Cucumber Salad recipe is a healthy side dish that's easy to make, and full of the most delicious fresh and zesty flavors!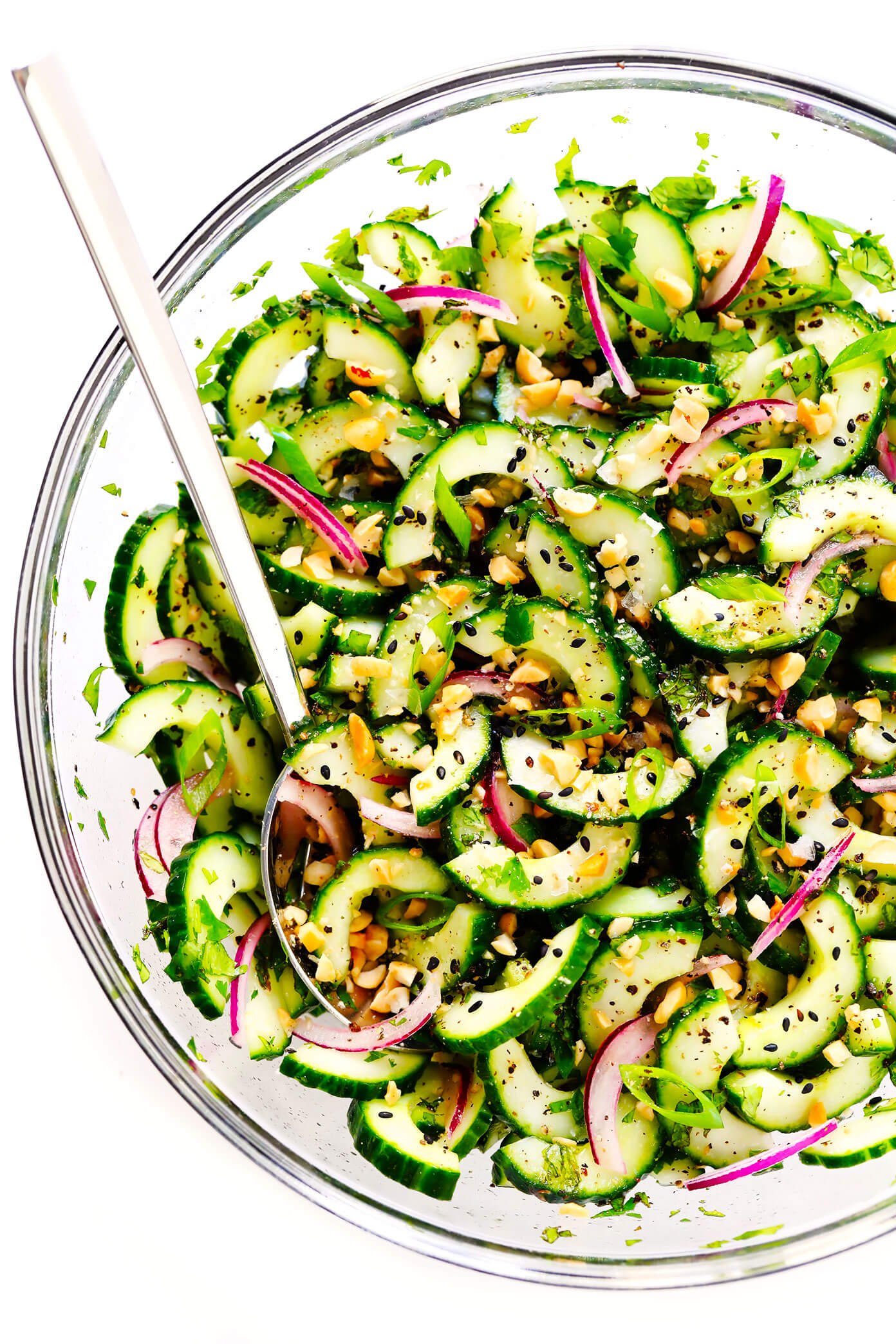 Anyone else been craving a cool cucumber salad during these hot and toasty summer days?  Or hey, maybe trying to figure out how the heck to celebrate that first crop of cukes harvested from your garden?  Or, who knows, maybe you just happen to be on the search for a new side dish to serve with that favorite stir-fry or noodle dish or fried rice that you make on repeat each week?
Fear not, this Thai Cucumber Salad recipe is here for you. ♡
It's one of those always-reliable, quick-and-easy, back-pocket recipes that can be pulled out for any number of occasions.  And I'm telling you — from potlucks to picnics to our weekly Pad Thai nights — this Thai cucumber salad recipe has a way of always hitting the spot.
I'm especially partial to this recipe because it's quick and easy to whip up, and can also be prepped up to a day ahead of time if you'd like.  It's also brightened up with lots and lots of fresh cilantro and mint, which — if you're lucky — may also be hanging out in your garden this time of year.  This Thai cucumber salad recipe also happens to be naturally gluten-free and vegetarian (and can also be made vegan), which is especially great if you happen to be serving this one to a crowd.  But more than anything, it just tastes so light and flavorful and refreshing and delicious.
Let's make some!