This French Potato Salad recipe is made with lots and lots of fresh herbs, a quick lemon-garlic vinaigrette, and zero mayo!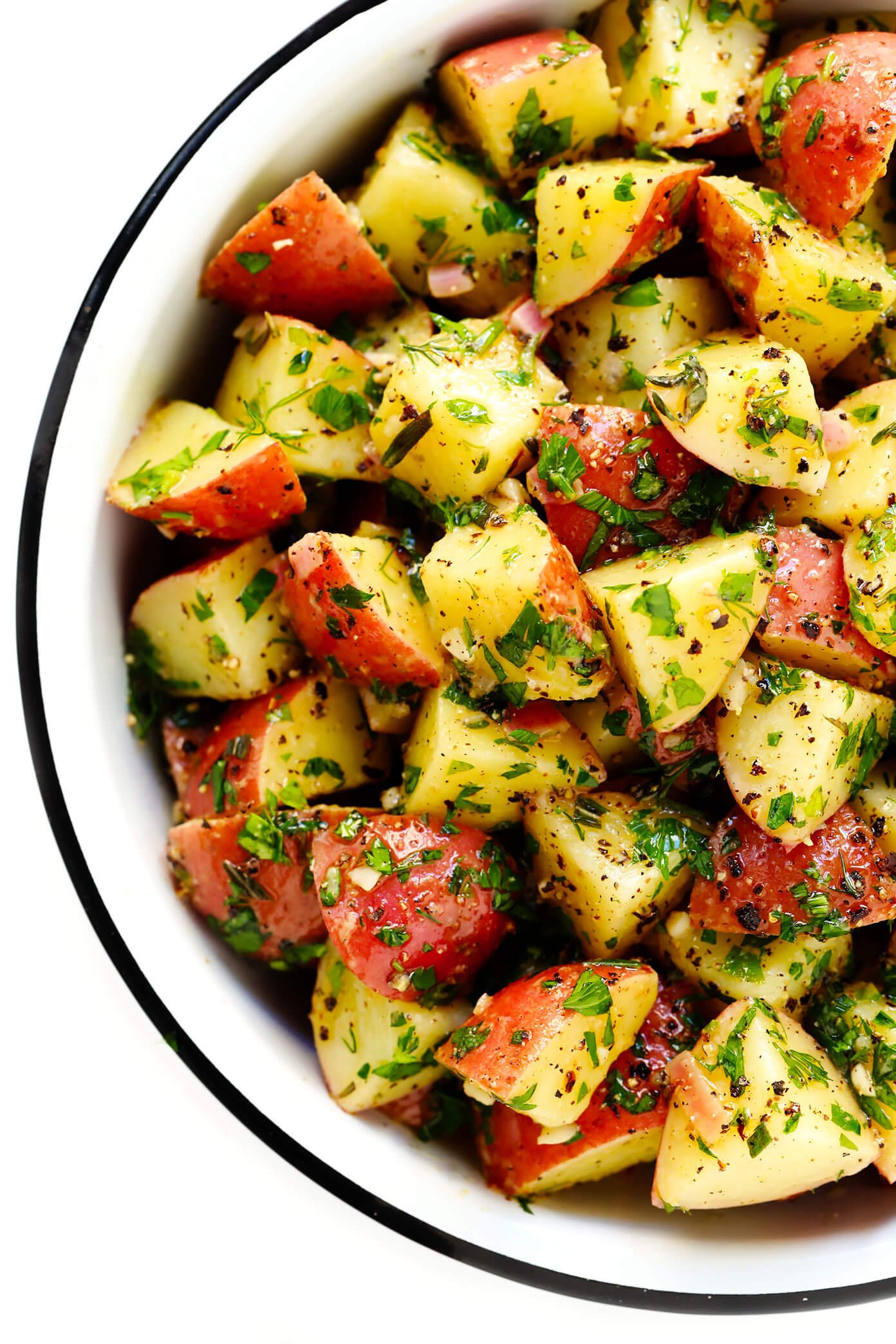 For all of you out there who don't love mayo — or really, for any of you who just really love all things lemony and garlicky and ultra-herby — today's new potato salad recipe is for you!
Meet my favorite French potato salad. ♡
This simple potato salad has been my go-to for years.  It works well with just about any kind of potatoes you might have on hand.  It's tossed with a super-simple lemon dressing (which is basically the same one I use for my everyday salad recipe, that many of you already know and love).  It's naturally gluten-free and vegan, which makes this one a perfect choice for serving to a crowd at parties or potlucks.  And most importantly, it is downright overflowing with soooo many fresh herbs, which everyone always loves during the summertime!
As I've mentioned below, you can really use as many or as few kinds of herbs as you would like in this salad.  But I say the more French herbs that you can add to this salad — such as parsley, rosemary, chives, thyme, tarragon, and/or dill — the merrier it will be.
Alright, mes amies, let's make some French potato salad!