This watermelon gazpacho recipe is the perfect balance of savory and sweet, it's full of feel-good fresh ingredients, and always tastes so light and refreshing.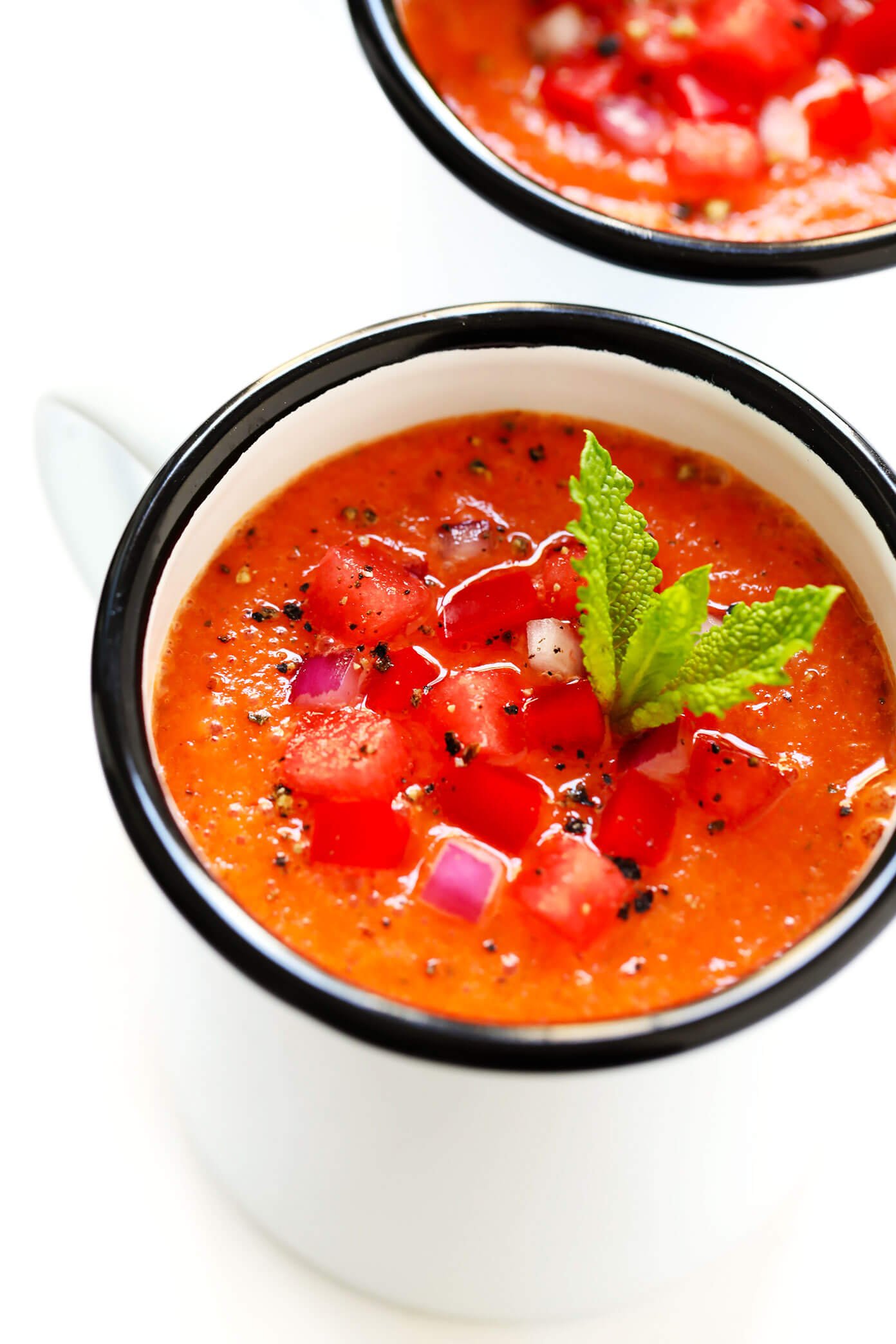 Summertime = gazpacho time. ♡
And after sharing my favorite recipe for authentic (tomato) gazpacho with you last summer, I thought that this year we could turn to its irresistibly sweet and savory cousin — watermelon gazpacho.
It's the perfect way to use up a leftover wedge of watermelon that you might have hanging out in the fridge.  And when blended together with lots of summer veggies and fresh mint, and then chilled until it's refreshingly cool, this watermelon gazpacho tastes like everything we all love summer in a bowl.  And it is delicious.
Bonus?  This watermelon gazpacho recipe only takes about 15 minutes to prep and can be made up to two days in advance.  Plus it's made with fresh and healthy ingredients that are also naturally gluten-free and vegan, which makes gazpacho an especially great option if you happen to be cooking for a crowd this summer.  We often turn to gazpacho when we're entertaining this time of year since it's so easy to prep ahead of time — usually just serving it up with a light salad and a loaf of crusty bread — and it hits the spot every time!
So grab some fresh watermelon and summer veggies, and let's blend up a quick batch together!