Learn how to make pesto with this classic fresh basil pesto recipe.  It's easy to make in the blender or food processor with just 5 main ingredients, and always tastes so fresh and delicious.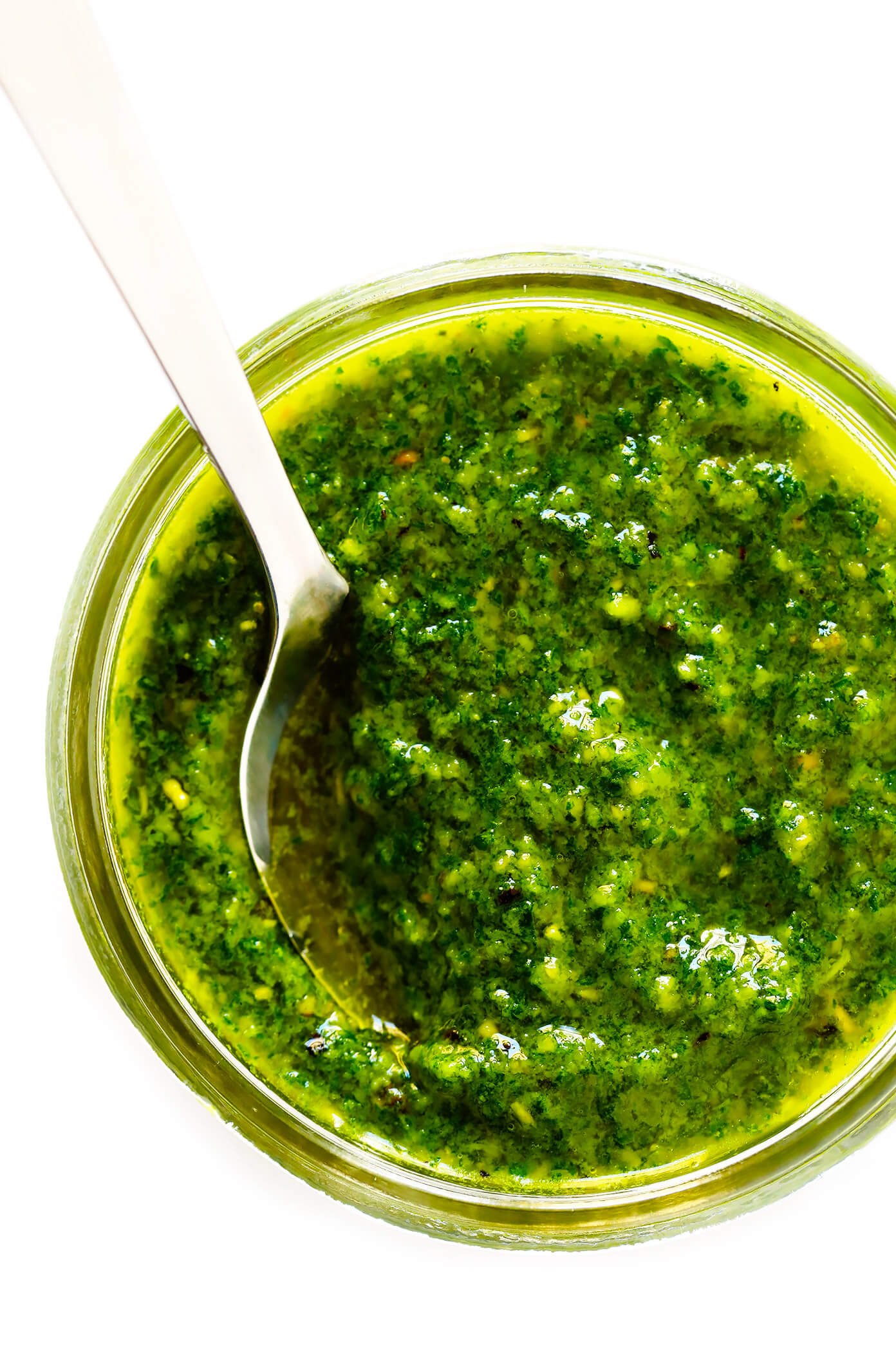 In honor of the fresh crop of vibrant basil plants adorning our balcony this spring, I thought this would be a good time to pop back in and update my classic basil pesto recipe here on the blog.  ♡
I actually first shared this pesto recipe in my very first summer of blogging, which was nearly a decade ago now.  (Crazy!)  And while I have experimented with dozens of different pesto recipes in the years since — swapping in various kinds of different greens and herbs and nuts and seasonings galore — there's still nothing in my book that beats a good classic fresh basil pesto sauce.  That simple combination of fresh basil, Parmesan, pine nuts, garlic, salt, pepper and olive oil always hits the spot.  Plus, as sauces go, classic basil pesto is incredibly quick and easy to make, and also freezes beautifully for later if you would like.  And of course, it can be served a million different delicious ways!
So, if you happen to have a bumper crop of basil right now, or if you're just craving those fresh pesto sauce flavors this spring, grab your blender or food processor and let's make a quick batch! (more…)