The easiest homemade gnocchi recipe — made with just 4 main ingredients in 20 minutes (no potatoes required!), and just as light and delicious as ever!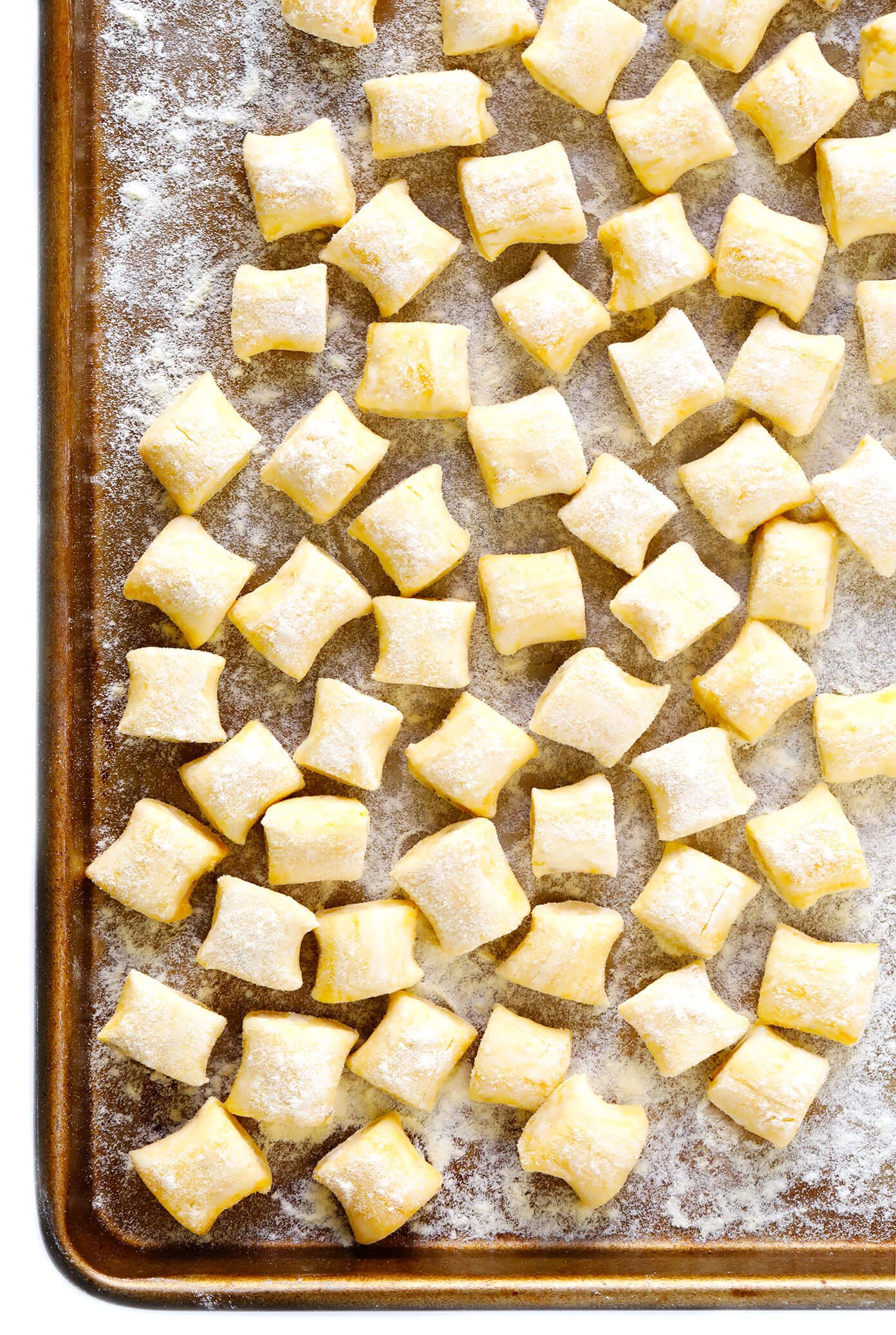 Love potato gnocchi?  Allow me to introduce you to its quicker-and-easier-to-make, ultra-light-and-pillowy, arguably-even-more-delicious cousin…
…ricotta gnocchi. ♡♡♡
After having been a big fan of this classic potato gnocchi recipe for years and years, a friend recently made the intriguing suggestion that I give ricotta gnocchi a try instead.  She promised that it was just as light and chewy and flavorful as the potato-based variety, but that it could be made in impressively half the time.  Also, with fewer dishes to wash.
Needless to say, I was instantly intrigued.  So we gave it a try and turns out…she was right!
Ricotta gnocchi is so delightful!
Also, stunningly quick and easy to make.  You literally just stir four simple ingredients together, season with salt and pepper, roll out and cut the dough into bite-sized pieces, boil for a few minutes — and voila! — the most delicious gnocchi can be ready to go in basically the amount of time it takes to bring your big pot of cooking water to a boil.  We love tossing ours with a brown butter sage sauce, some fresh pesto, a spicy marinara, or making a cozy batch of gnocchi "mac" and cheese.  But of course, there are a million other delicious ways that you can serve these little guys too.
So whether you're a beginner with making your own homemade gnocchi, or if you're a potato gnocchi pro and are just looking for a quicker method, I highly recommend giving the ricotta version a try.  I think you're going to love them! (more…)