The absolute best lasagna recipe — easy to make, layered up with the most delicious flavors, and so incredibly cozy and comforting.
distro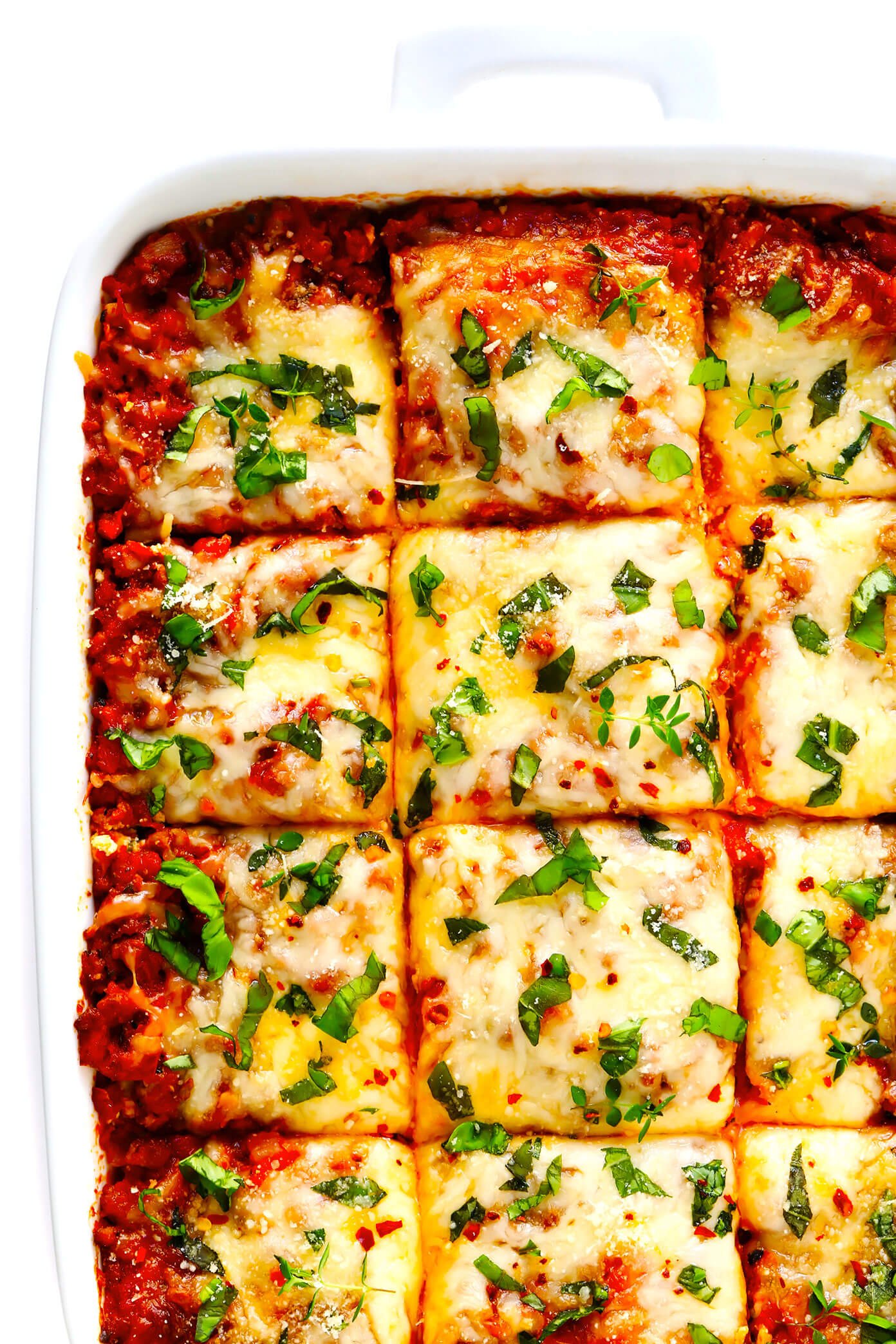 I'm officially declaring this Italian Week here on the blog!
Yep.  Get ready to do some seriously delicious recipe bookmarking this week, because I'm going to be sharing some of my all-time favorite recipes for a few of the classics, beginning today with…
…this life-changing lasagna recipe. ♡
So here's the thing.  For years and years, I always avoided making homemade lasagna in favor of other quicker and easier pasta recipes because — well, frankly — none of the homemade lasagna recipes that I tried seemed to be worth all of the effort!  As Barclay would say, they were always just kind of "whelming" — not overwhelming, not underwhelming, just kind of meh, and definitely not worth all of the prep time.  Because you know me, if I'm going to invest more than 30 minutes in a recipe, it had better knock my freaking socks off.
Well, you all haven't let me off the hook, because I have continued to receive countless requests over the years for a stellar classic lasagna recipe here on the blog.  So this spring, I finally decided to up my lasagna game and see if I could come up with a recipe that would be legit worth the extra effort.  And many many batches later, I'm happy to report today that I've finally found a winner.
You guys, this lasagna recipe is a total game-changer!
Mainly, I just love it because it is so dang flavorful.  It's made with the absolute dreamiest meat marinara sauce, slow simmered with zesty Italian sausage (way more flavor than ground beef), easy canned tomatoes, a few special veggies, dry red wine, and lots of herbs.  It also includes three different cheeses (because lasagna), easy no-boil lasagna noodles (to save us all from having to mess with boiling them), and lots and lots of fresh basil (baked into and sprinkled on top of the lasagna).  The ingredient list isn't complicated, but I'm telling you, all of these delicious layers are magic when baked together into a bubbly, melty, hot pan of lasagna.  And 100% worth the effort.
Speaking of effort, I also want to note that this recipe isn't difficult at all to make technique-wise.  It just requires a solid hour or so of prep time.  So find an evening when you're not in a rush, turn on some music, maybe pour yourself a glass of wine or some good fizzy water, and let's make a pan of the most delicious lasagna together.  I'm certain you're going to love it.