This frozen mojito recipe — or as we call them, frojitos! — is easy to whip up in just 5 minutes and tastes so refreshing!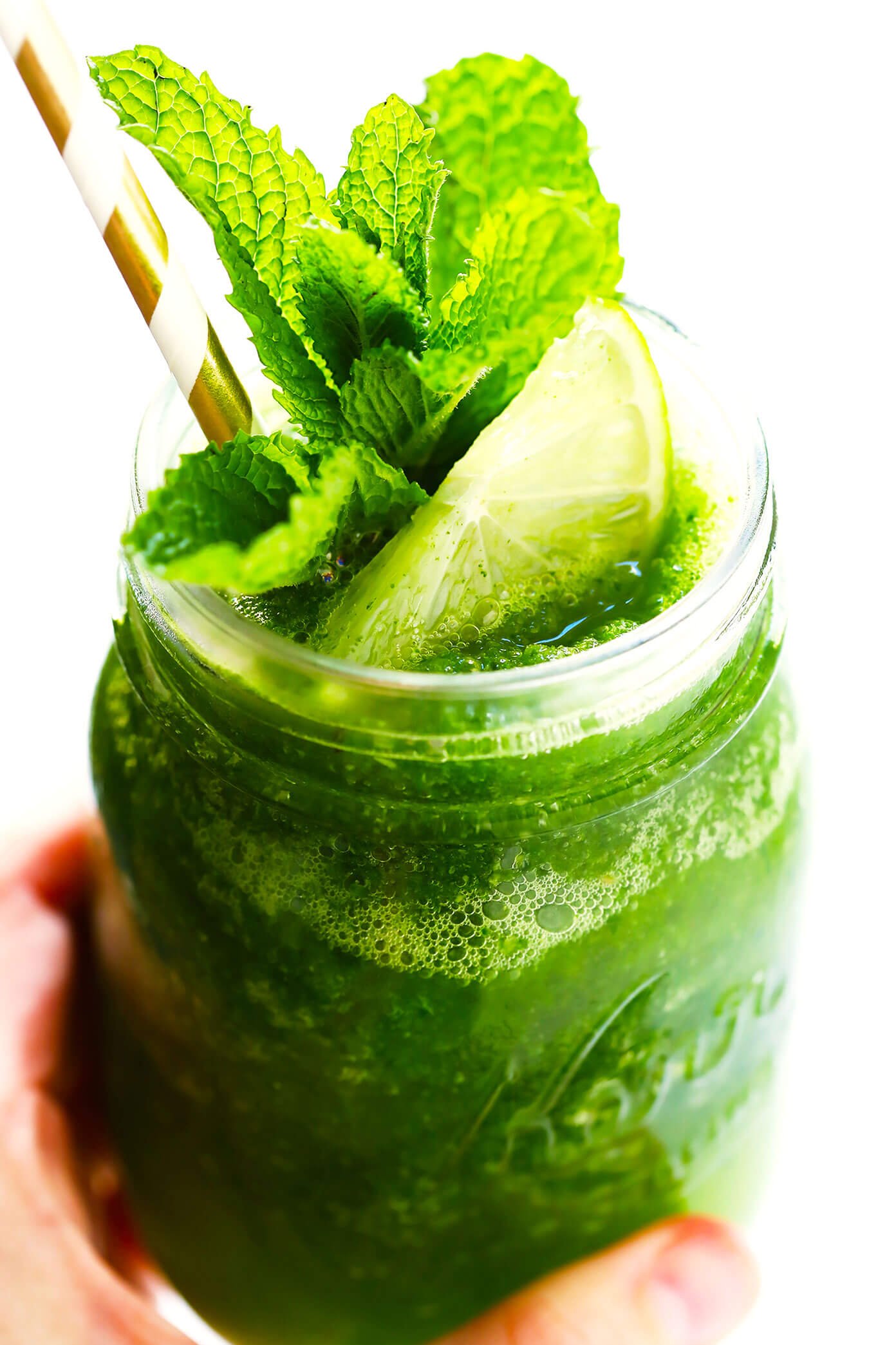 Love mojitos?!
Grab your blender and let's make some frojitos! ♡♡♡
They're made with all of the same fresh mint, lime juice, rum and honey (my preferred sweetener) that goes into a classic mojito recipe.  But in lieu of topping your drink off with club soda, just add in a handful of ice instead.  Then toss everything in the blender, puree until the drink is nice and slushie-ish, and voila — a round of refreshing frozen mojitos can be yours to enjoy for happy hour in less than 5 minutes!
Perfect for summertime happy hours and grill-outs and pool days, perfect for using up that overflowing fresh mint in your garden, and perfect for any day that you're craving an extra-minty mojito.
Cheers, friends!  Let's make some frojitos!
(more…)