These chocolate brownie cookies are everything you love about a good, fudgy, crinkly brownie…in a cookie!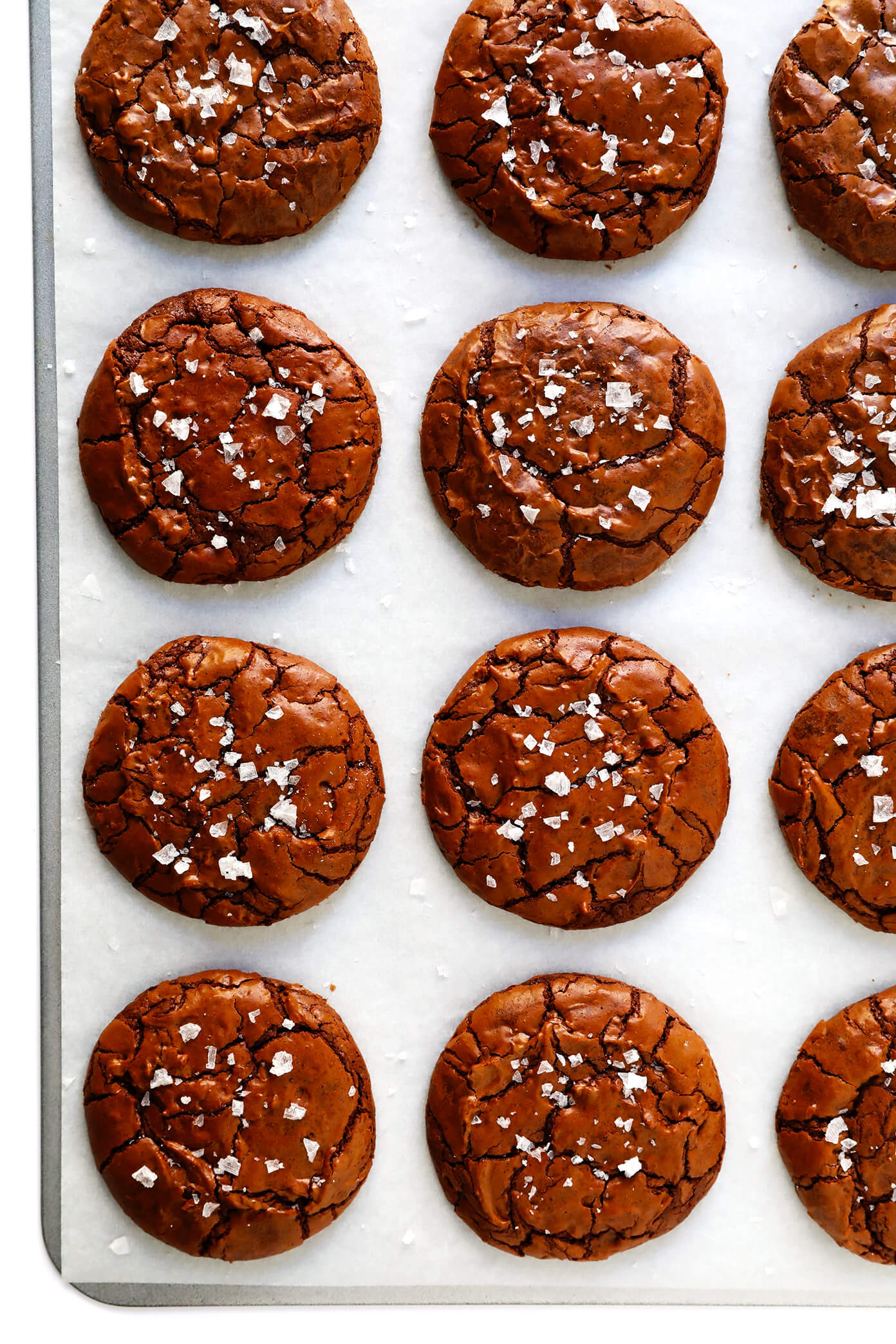 For the days when you can't possibly be expected to decide between baking up a batch of warm chocolate cookies or a pan of rich fudgy chocolate brownies…
…hey, no need to choose! ♡
These chocolate brownie cookies are the best of both worlds.  And they have been the #1 cookie obsession in our house these past few months.  I finally made my first batch a few months ago — after having noticed that I had liked and pinned various brownie crinkle cookie recipes a few zillion times on my Pinterest boards — and I've gotta admit that they are indeed worth all of the hype.  You guys, we cannot stop making these brownie cookies!!
If you have never tried baking up a batch before, they are pretty much exactly what you might hope — rich and fudgy and chewy on the inside, impossibly light and flaky and crinkly on the outside, sprinkled on top with the perfect little crunch of flaky sea salt, and irresistibly delicious.  Also — while the internet also made it sound like these cookies were going to be super high-maintenance and finicky — I actually found them to be quite simple to make.  The thing is just that the dough/batter has to be whisked into the oven right away once is mixed up and ready to go.  So take the time before you begin mixing up the batter to lay out and measure all of your ingredients.  Then the rest of the process should be a piece of cake.  (Or better — a brownie cookie.) 😉
I already know that you guys are going to love these.  Let's get to baking!
(more…)