This simple 4-ingredient mint margaritas recipe is brightened up with a hint of fresh mint and tastes so refreshing and delicious!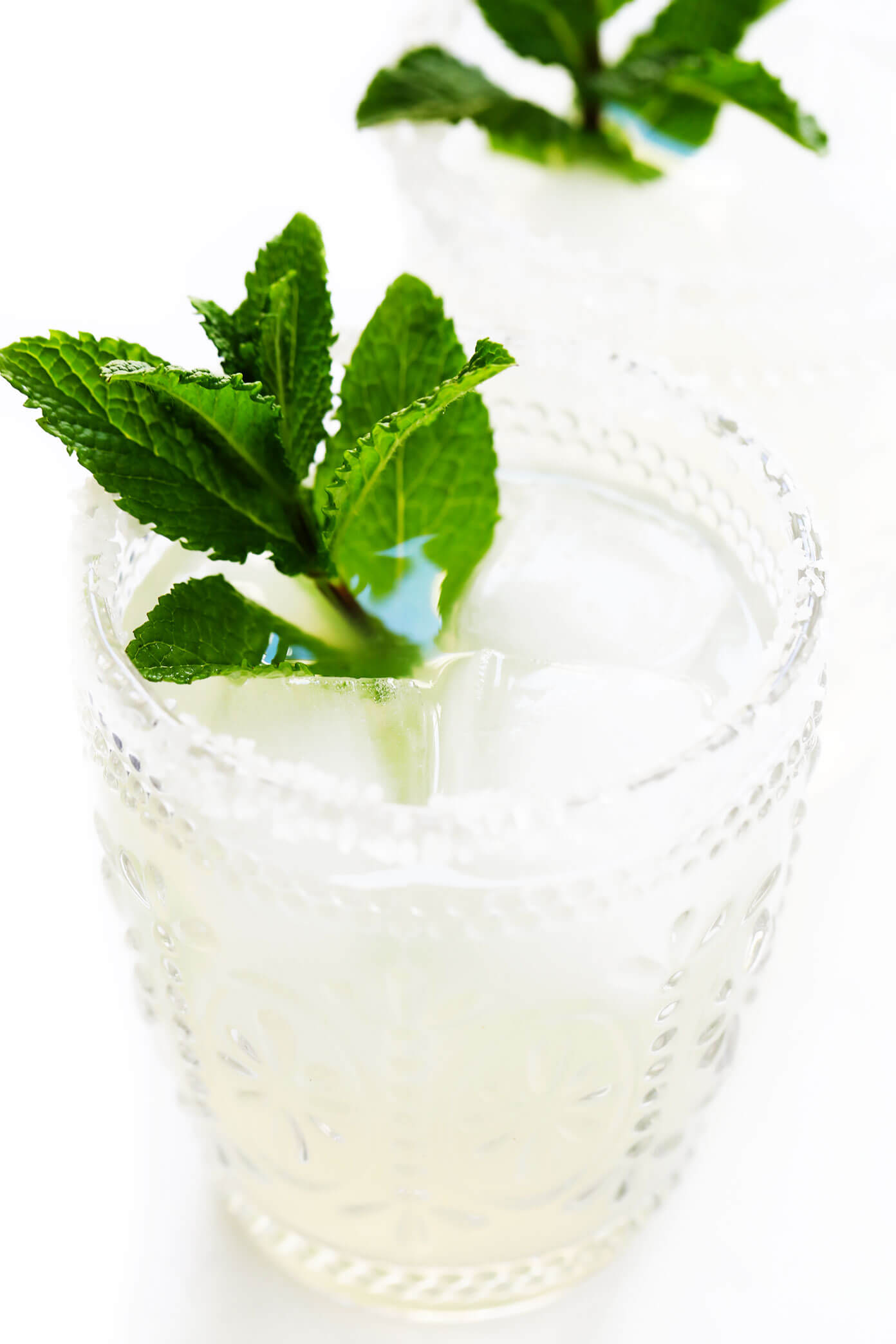 Hey hey, it's my birthday!  Which — as I note every year — conveniently falls a few days before Cinco de Mayo.  So to celebrate, I made margaritas!
Specifically, fresh mint margaritas. ♡♡♡
As I mentioned earlier this week, I've been having a bit of a moment this spring with our little balcony herb gardens here in Barcelona, snipping off a few sprigs of mint or rosemary or basil or cilantro each day to add to pretty much everything we've been eating and drinking.  And one particular evening this past month, when I couldn't decide between making mojitos or margs to go with our meal, I decided to instead just try muddling some mint into my classic margarita recipe.  And turns out — mint margaritas are delightful!
I mean, I'm down for a good mint and citrusy combo anytime.  (Case in point — this sunny salad that I posted earlier this week.)  But I was pleased to find that fresh mint plays well with tequila and mezcal too, giving these margaritas a refreshing little lift.  I also muddled a few little jalapeño slices into our margs for an extra kick, which I highly recommend if you enjoy a good spicy margarita.  But either way, the fresh mint was a lovely, simple, fun extra touch.  And perfect for springtime and Cinco de Mayo (or Dos de Mayo) celebrating!
So grab a bunch of fresh mint, and let's mix up a quick round together!