This Sunshine Citrus Avocado Salad recipe is super-refreshing and light and delicious, especially thanks to the addition of lots and lots of fresh herbs.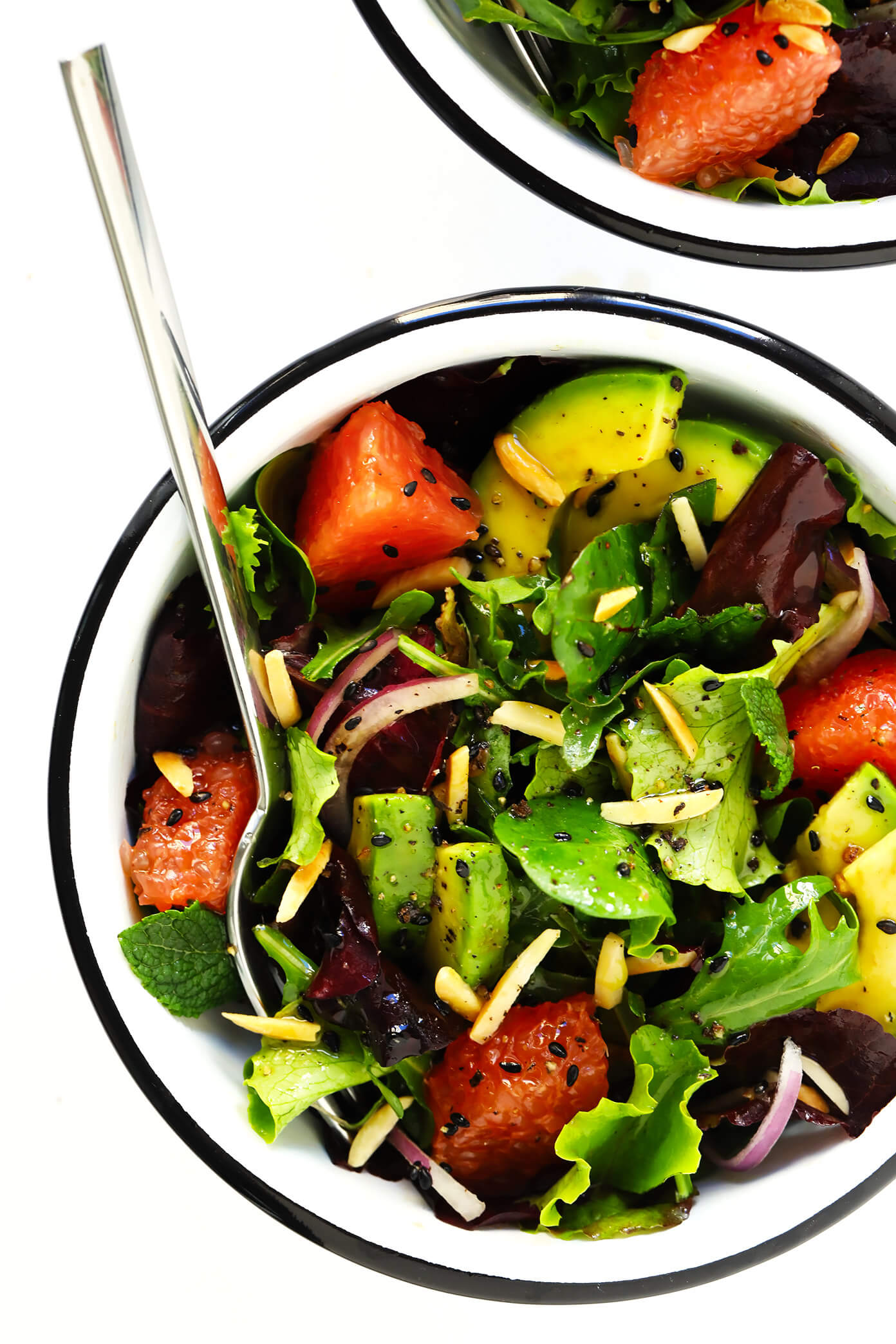 A few weeks ago, we brought home a big batch of fresh herbs to plant in our cute little Spanish window boxes for the season.  And since then, I've become so obsessed with going outside to snip off a few sprigs to toss into each meal that we already had to go back to the garden store this weekend to restock!  Ha, can't stop won't stop with putting fresh herbs on everything this spring.
Especially when it comes to salads. ♡
I've been adding a big handful of fresh mint, basil, dill, parsley and/or cilantro to pretty much every single salad that we've made this season.  (And given that we make a green salad for dinner each night, ha, I suppose it makes sense why our supply is running low.)  We're completely hooked, though.  Fresh herbs just have a magical way of brightening up any flavor profile in a salad, and making it feel extra light and fresh and spring-y.  And I can vouch especially that they make all the difference in this yummy, sunny, simple citrus avocado green salad.
Barclay and I have been hooked on this salad all month — making some version of it at least once or twice a week for dinner — and we're still nowhere close to being tired of it.  Made simply with juicy citrus (grapefruit, orange or mango all work well), creamy avocado, crisp red onion, toasted nuts, your choice of greens, a quick sesame dressing, and lots of fresh mint and basil, this salad works great as either a bright side dish or a nice healthy entree.  We especially love roasting up some salmon filets to go with it, which is also wonderfully quick and light.  Or, if you happen to be looking for some salad inspiration for Cinco de Mayo this coming weekend, we've also tried making this salad with pepitas and the cumin-lime dressing from this recipe, and can vouch that the citrus-avocado combo works great with a Mexican twist as well.
However you choose to make yours, my recommendation is simply to go big on the fresh herbs here.  'Tis the season, and I promise you won't regret it!