This truly is the best carrot cake recipe!  It's perfectly moist and delicious, made with lots of fresh carrots, and topped with the most heavenly cream cheese frosting.
distro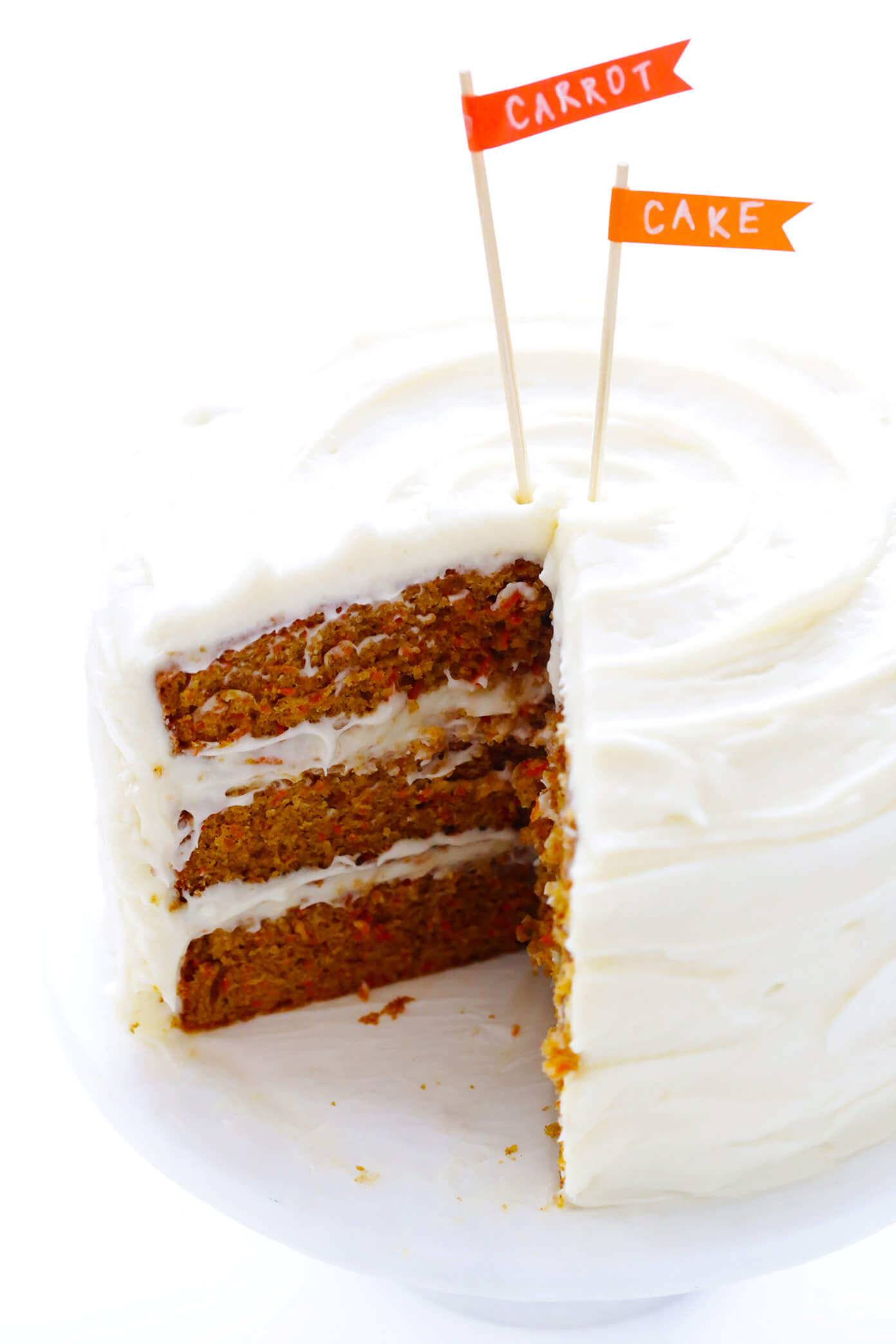 Oh hey. ♡ Just thought I would casually slide this recipe right here at the top of your feed in time for Easter.  Because if you happen to be looking for the world's best carrot cake recipe to make this weekend — or any delicious day of the year — look no further.  Hundreds and hundreds of our readers have agreed over the years that this homemade carrot cake recipe is a hands-down winner!
I mean, I should admit right off that I will forever-and-always be on Team Carrot when it comes to my favorite kind of cake, so I will always be extra-partial to carrot cake in any form (including cupcakes).  But because it's my favorite, I hold extra high standards when it comes to exactly what constitutes the perfect slice.
First off, the perfect homemade carrot cake must always be fluffy and legit extra-moist — no dry cakes allowed.  It must also be made with the coziest warming spices, but just enough so that the flavor of all of those fresh carrots can shine through.  And speaking of fresh carrots, a good carrot cake recipe must include lots of them speckled in every slice.  Most importantly, though, a good carrot cake recipe must be accompanied with a rich and buttery cream cheese frosting in every single bite.  Because in my book, a good moist carrot cake with cream cheese frosting is the ultimate dessert match made in heaven.
The other good news about this recipe?  It's much easier to make than it looks.  You can make the entire recipe — both cake and frosting — 100% by hand if you would like.  (No mixer required.)  You can also save yourself a step and purchase store-bought grated carrots or grate them in the food processor, if you don't want to grate them by hand.  And if you've never made a three-layer cake before, have no fear — it's actually super-simple and we have a snazzy new video here today to take out the guesswork and show you exactly how it's done.
Alright, let's make some carrot cake together!